Charlotte station practically wets its pants over new storm vehicle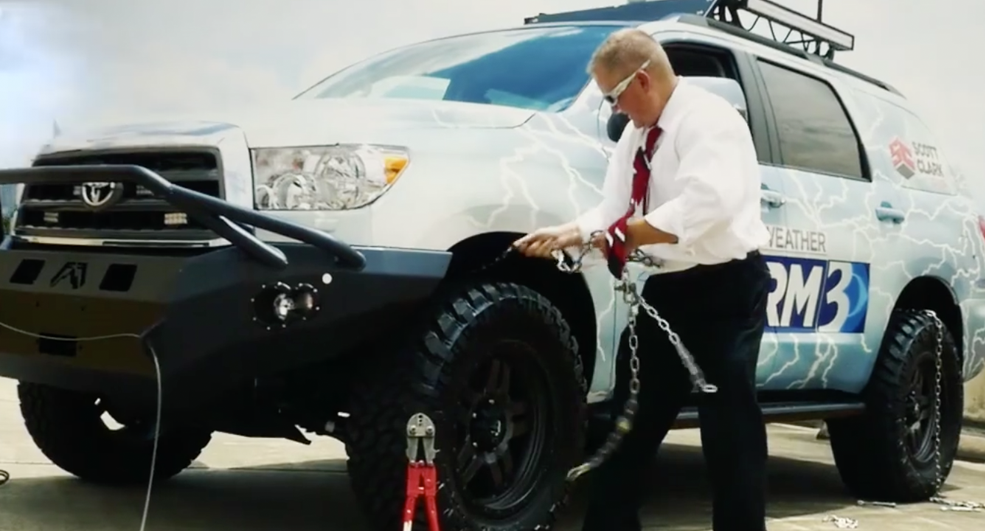 WBTV-TV, the Raycom CBS affiliate in Charlotte, N.C. has rolled out a new set of wheels — and practically wets its pants telling viewers about it.
The new weather vehicle, dubbed Storm3, is introduced via a spot that shows the station purportedly picking up something on a piece of weather equipment, which in turn sends one newsroom staffer after another racing around the station proclaiming "it's here!"
The "it," as it turns out, is Storm3, which was, at least according to the spot, delivered via air drop by, what else, the station's news chopper.
To say this promo is "over the top" is probably putting it lightly. Corny and over acting also come to mind.
Oh, and lest you be confused, the station is pointing out via social media that Storm3 isn't a "storm chasing" vehicle — it keeps you ahead of the storm.