A ballroom and tent: Inside Fox News' convention headquarters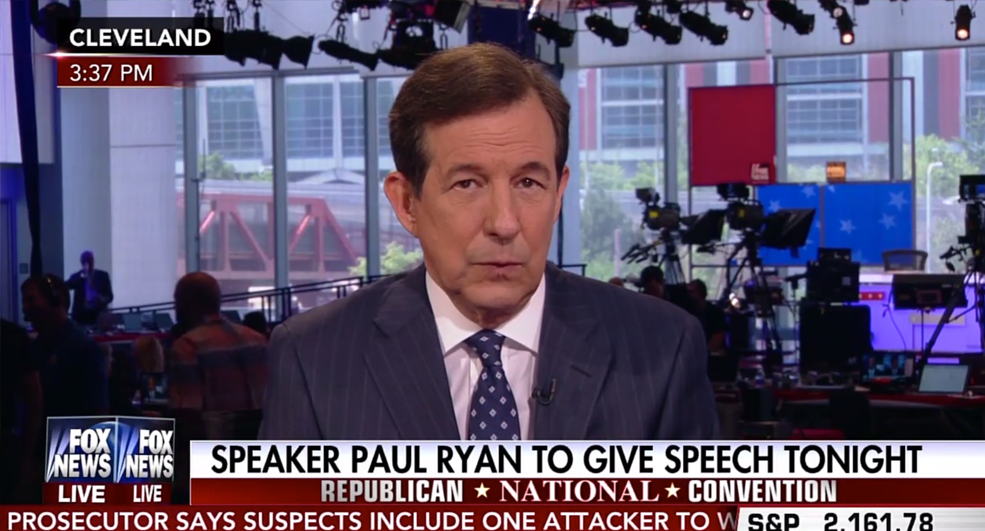 When networks descend on a host city for political conventions, there's often a lot of makeshift setups and this year's events in Cleveland and Philadelphia are no exception.
Fox News Channel gave viewers a quick behind the scenes look at its temporary setup in Cleveland, which happens to be inside a hotel ballroom. The space includes a temporary control room and feed area, newsroom as well as multiple sets for various Fox News shows.
The wide open space, which was designed by Jack Morton PDG with lighting by The Lighting Design Group, includes large windows overlooking Cleveland, giving the network a unique additional view that's something different than just the convention floor.
The sets in the space include a dedicated area for "The Five" as well as "Special Report." Other Fox News programming, meanwhile, is originating from other locations around Cleveland as well as back in New York. There is also a "flash cam" position that uses wall of real windows and the sets themselves complete with cameras in left in full view as its backdrop.
Although much of the scenery is the temporary newsroom and equipment areas, there are also freestanding red, white and blue panels topped with metal truss work that match Fox's presidential debate set.
The network is also relying on the lighting effects — including star and logo gobos as well as splashes of color — to create a more vibrant background behind hosts, reports BizBash.
For next week's coverage of the Democratic National Convention, the network will originate out of a tent erected in a parking lot.