'GMA' rolls out red carpet in second floor space for Oscars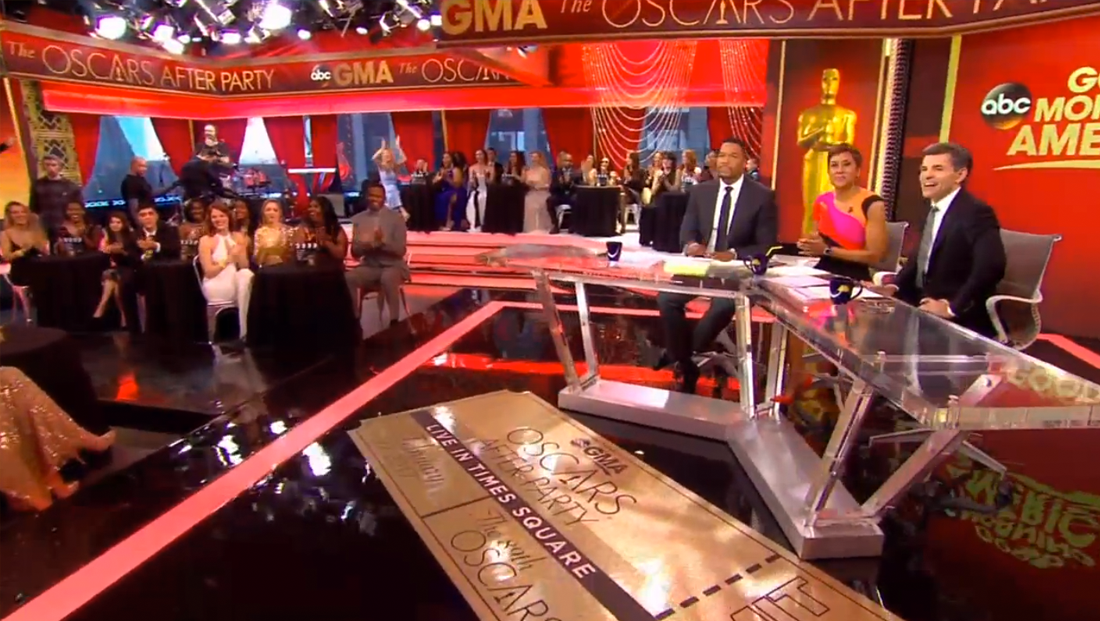 ABC News' "Good Morning America" converted its flexible second floor Times Square Studio to a glamorous gold and red environment for its post-Oscars coverage.
By using a combination of the existing LED video ribbons and walls along with some additional LED panels and scenic elements, the network created a plush and vibrant red and gold setup for its Monday morning edition.
In addition to the video panels, the network added some faux gold panels, decorative gold chains and installed red curtains over the space's windows overlooking Times Square.
The raised platform in the middle of the studio featured a gold movie-ticket style decal.
On the outside of the Times Square studios, meanwhile, the network turned the large video ribbons gold and red along with the Oscars logo.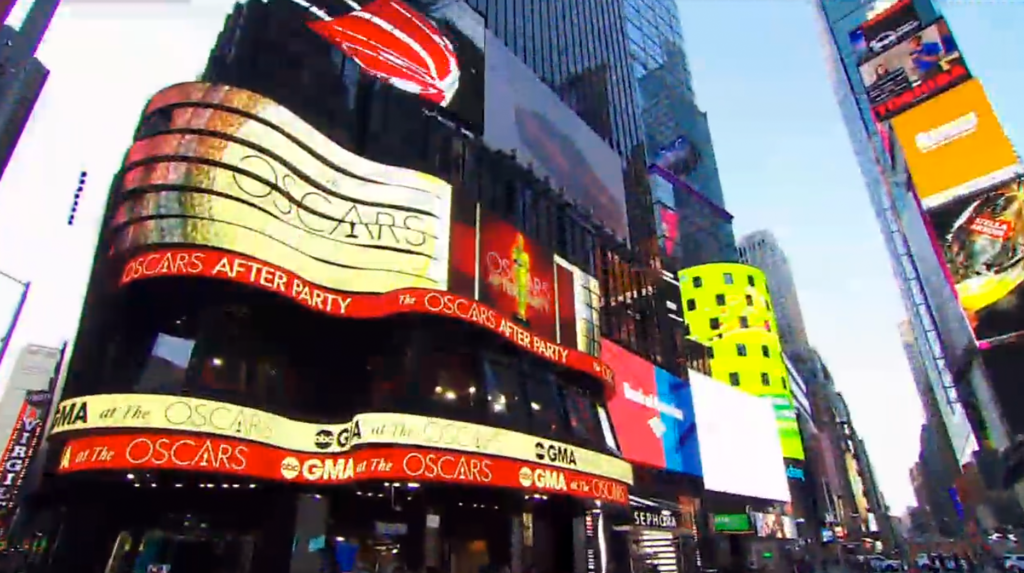 During Oscar related coverage, "GMA" switched to gold and red lower thirds branded with the "Oscars After Party" logo.
The show's normal bug, however, remained in blue, gold and white.