Hartford station adds news drone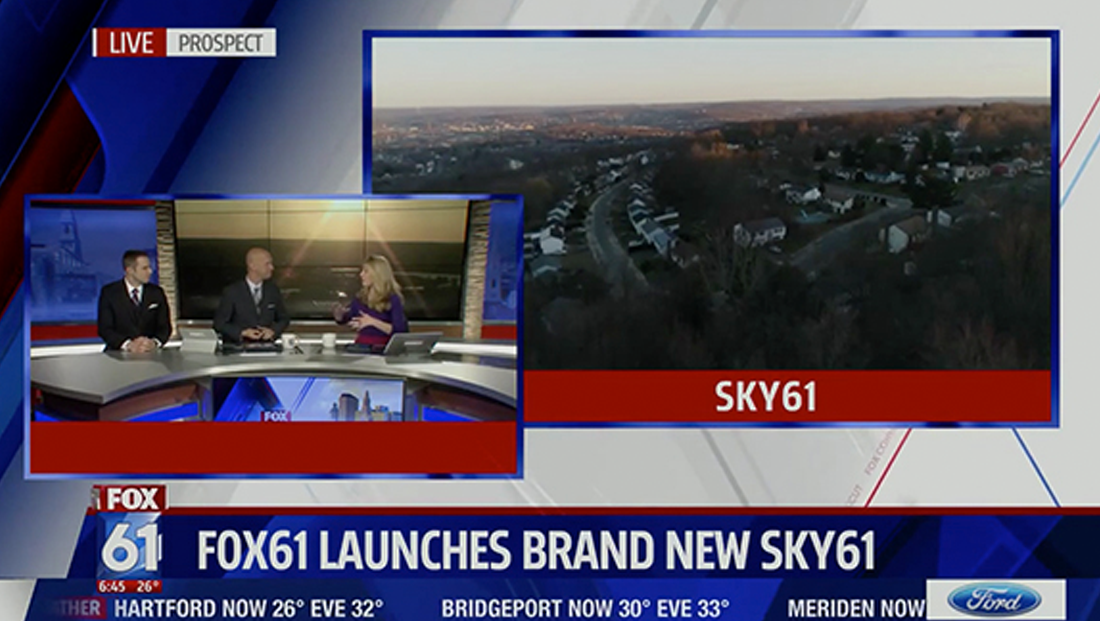 WTIC, the Fox affiliate in Hartford, Connecticut, has debuted a news drone.
The drone, known as "Sky61" to match the station's "Fox61" branding, reports TVSpy.
The station has three licenses drone pilots on staff and plans to use the drone for weather, traffic and news coverage.
To debut its new drone, the station took it out for view of Naugatuck, Prospect and Waterbury.