The 'art' of set design inspiration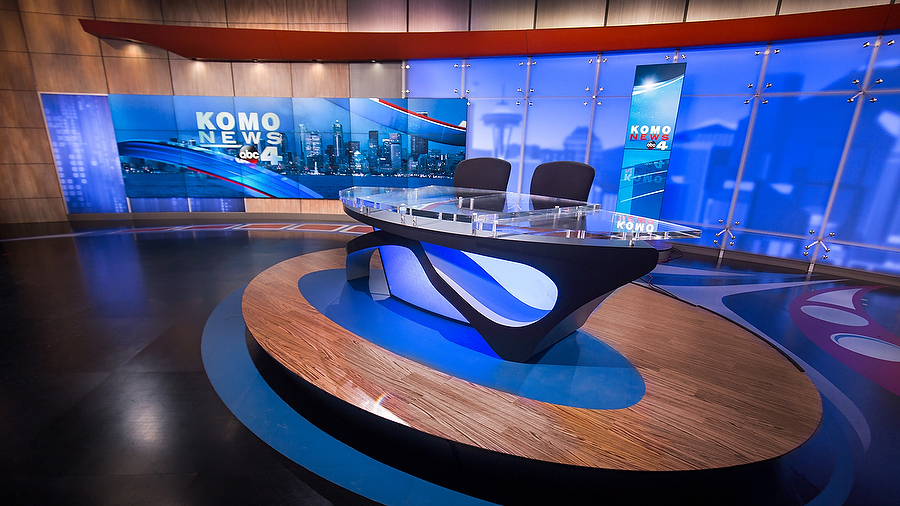 The word "inspiration" comes from the Latin word 'inspirare' which means 'inspirit' or 'divine guidance'. In other words, inspiration is something you feel on the inside. It is a driving force!
How do you tap into that driving force? All design starts with an 'idea'. The process of generating great ideas is far more complex than mastering software, which can be easily learned. Don't think inspiration will come to you like a bolt of lightning. Don't be afraid of failure. Just start scribbling. The first draft is never your last draft. Questions often open the doors of the imagination.
Draw from the inspiration around you. You may meet a person who inspires you, you may here a song that inspires you, you may see something that inspires you. Whatever 'it' is, 'it' touches you on the inside and connects you to be more excited, productive and creative. Now allow yourself to challenge yourself to think differently.
When you think about memorable people, or groundbreaking design for that matter, what is 'it' that makes 'it' a standout. The secret… they didn't settle for conformity. Push yourself to think and experiment out of your comfort zone. Put away you usual process, stretch creatively and reach for new methods and tools when you feel stuck in a routine. Invest time and energy not in what is, but what can be. "Learn the rules like a pro, so you can break them like an artist." ~Pablo Picasso
The design team at Devlin Design Group tapped into many different sources of inspiration to create a truly unique and beautiful design for KOMO, the Sinclair-owned station in Seattle. The goal was to capture the heart and soul of the 'Emerald City'.
Sketching started immediately following the meeting at Victor Steinbrueck Park which has commanding views of Elliot Bay, Pike Place Market and the Seattle skyline. The initial concept sketch was completed in less than an hour!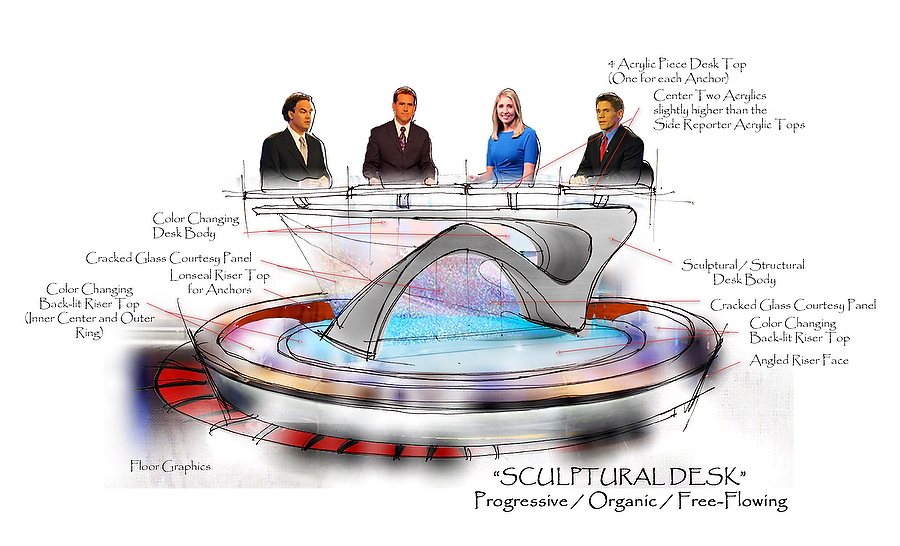 The beauty of nature in the Northwest can be seen throughout the design. A pod of whales was the motivation for the unique organic desks. A nod to the thriving tech industry, and the area's well know rainy climate can be seen in an RGB LED backlit pattern dubbed 'digital rain'.
Artistic phases of the moon ring the weather desk. Instead of a photo of the dramatic skyline, custom art of the city and snow-capped Mt. Rainier was created as the main backdrop.
The design showcases elements of Seattle's rich and colorful history. The floor graphics were inspired by Native American Northwest tribal art. The design is not only beautiful but meaningful. Above the main performance area is a helicopter blade, placed as a tribute to longtime KOMO News photographer Bill Strothman, and pilot Gary Pfizner, who lost their lives in a crash yards away from the Space Needle in 2014.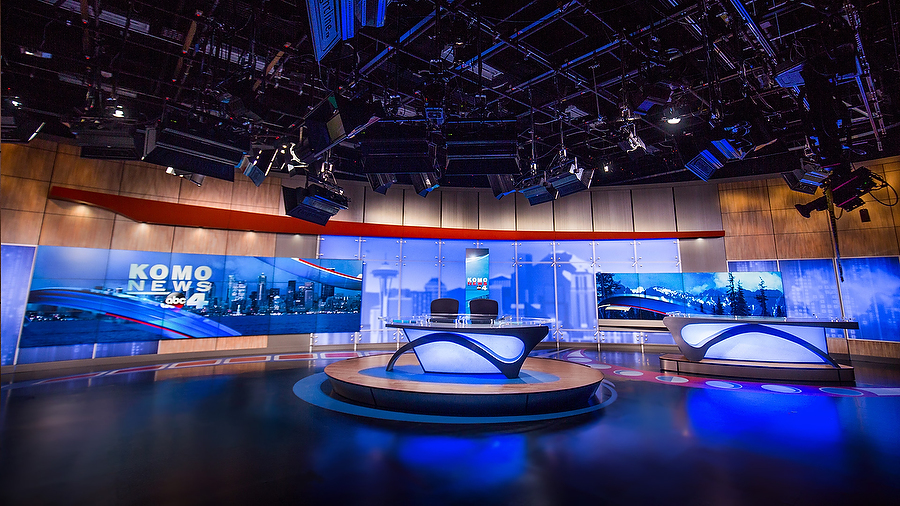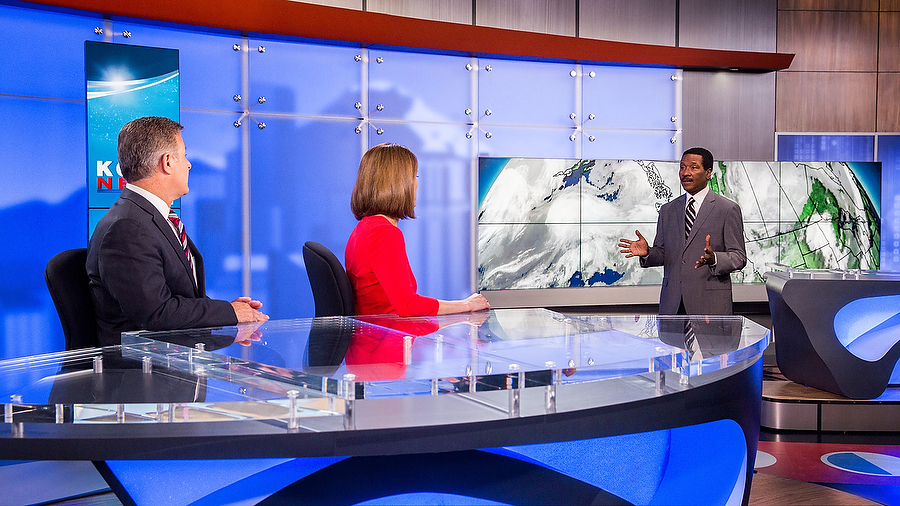 Inspiration is everywhere, and often in unexpected places. Just keep your eyes and your mind open!
Meet Team DDG at NAB! Please call 970-710-9015 for an appointment. Hope to see you there. Let's get inspired!

The above content is sponsor-generated partner content. To learn more about sponsor-generated content, click here.
The latest in design, production and engineering
Subscribe to NewscastStudio for the latest delivered straight to your inbox.