Cincinnati station updates set with video wall

WLWT, the NBC affiliate in Cincinnati, Ohio, has upgraded its set to feature a 3 × 3 video array behind the anchor desk.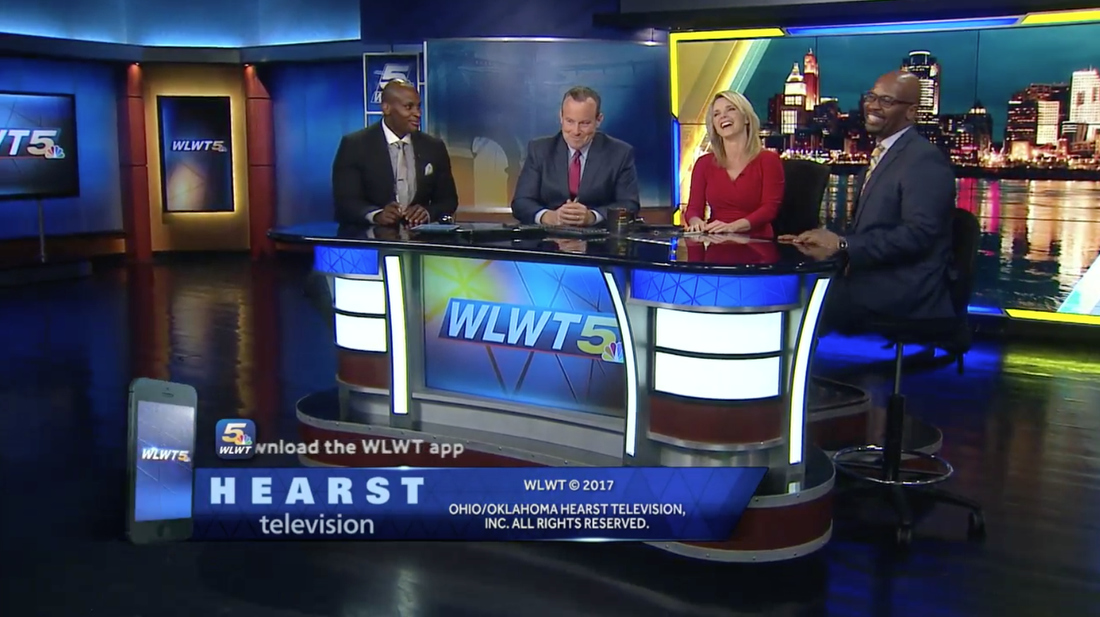 The set was refreshed in 2013 by FX Design Group to feature a new anchor desk, revamped standup area and updated on set graphics to coincide with the station's switch to HD news.
The space that now features the video wall was previously occupied by a graphical duratrans.
The video wall, from Primeview, is wrapped in a think internally lit frame segmented into small polygon shapes inspired by the Hearst "diagrid" motif.
Here's a timelapse look at the 2013 refresh: