Brazilian network employees create dynamic, textural morning show set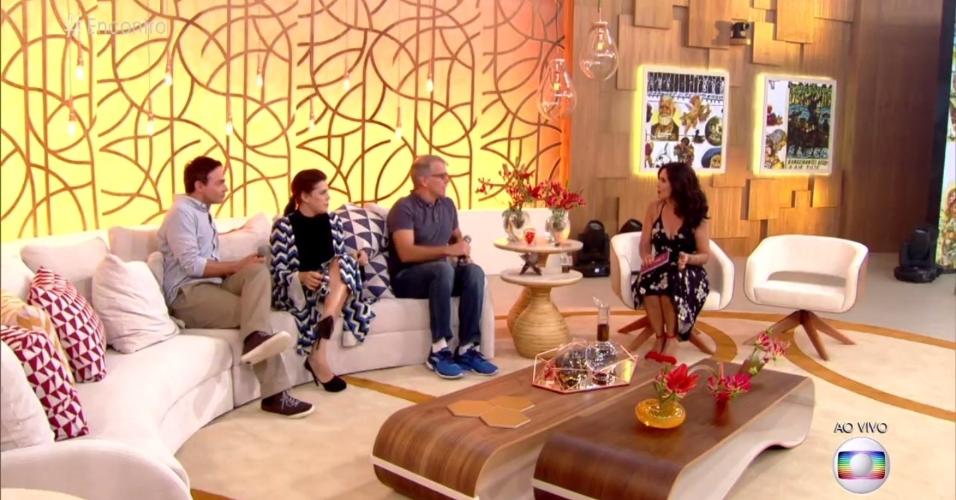 When it came time for a new set for its morning show, Brazilian network Globo turned to its own staff to generate design ideas.
The network held an internal design competition where two teams submitted ideas for a new set, with the winning design coming from Fernando Schmidt.
The result is a highly textural set design that debuted in February for "Encontro" with Fátima Bernardes.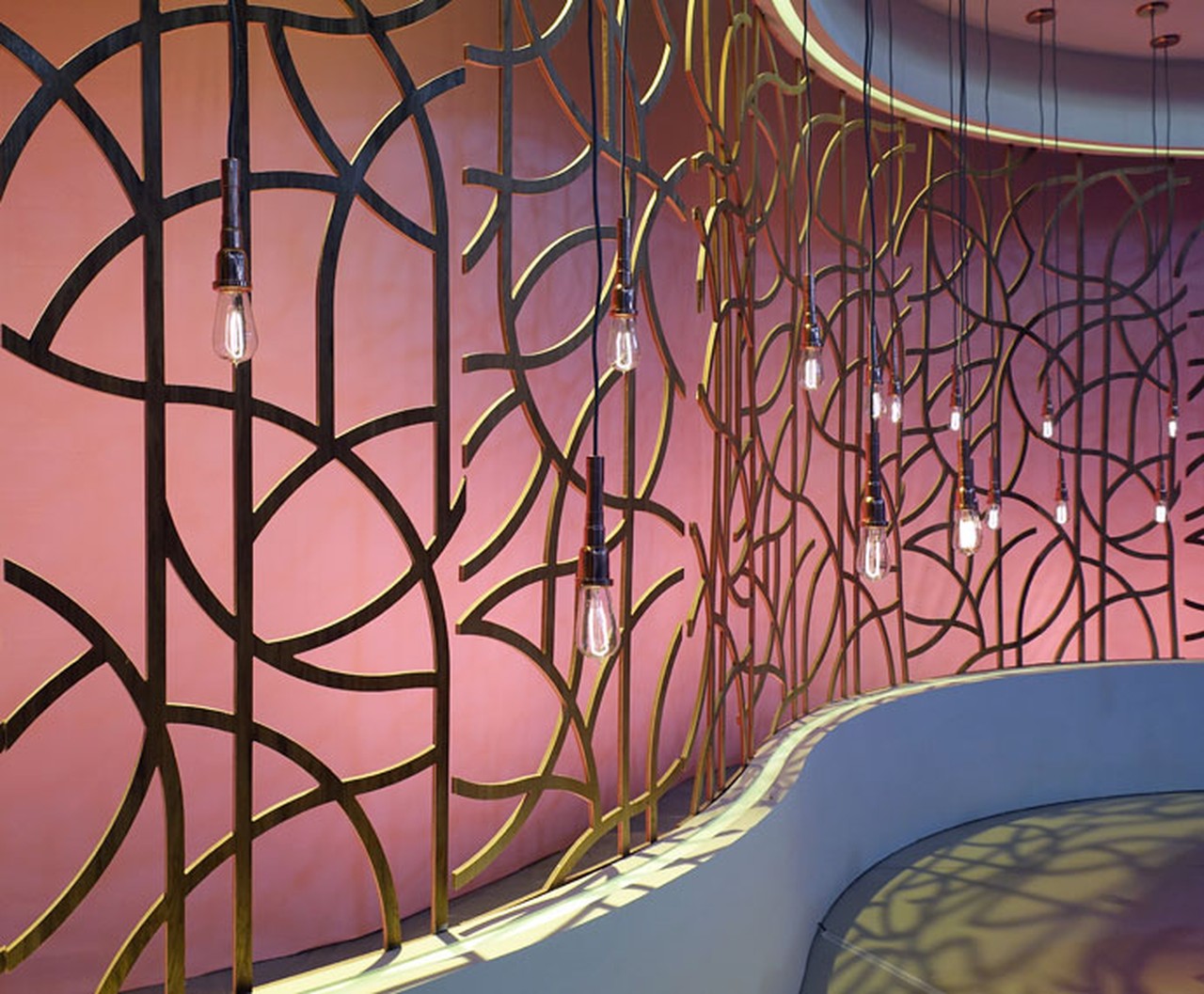 Perhaps most notable is the spidery, almost leaf-like sculptural elements that serve as the primary background behind the show's interview area.
The gold-toned elements are placed in front of a lighted backdrop forming a sort of open divider and accented with staggered Edison bulbs in front of it.
To offset the open look of this design, the set also includes solid walls created using square-shaped wood toned panels layered in an abstract pattern.
Extending across these walls are backlit square LED panels that can be colored or used to display topical graphics that match the large seemingly freestanding LED screen that bisects the wood toned wall.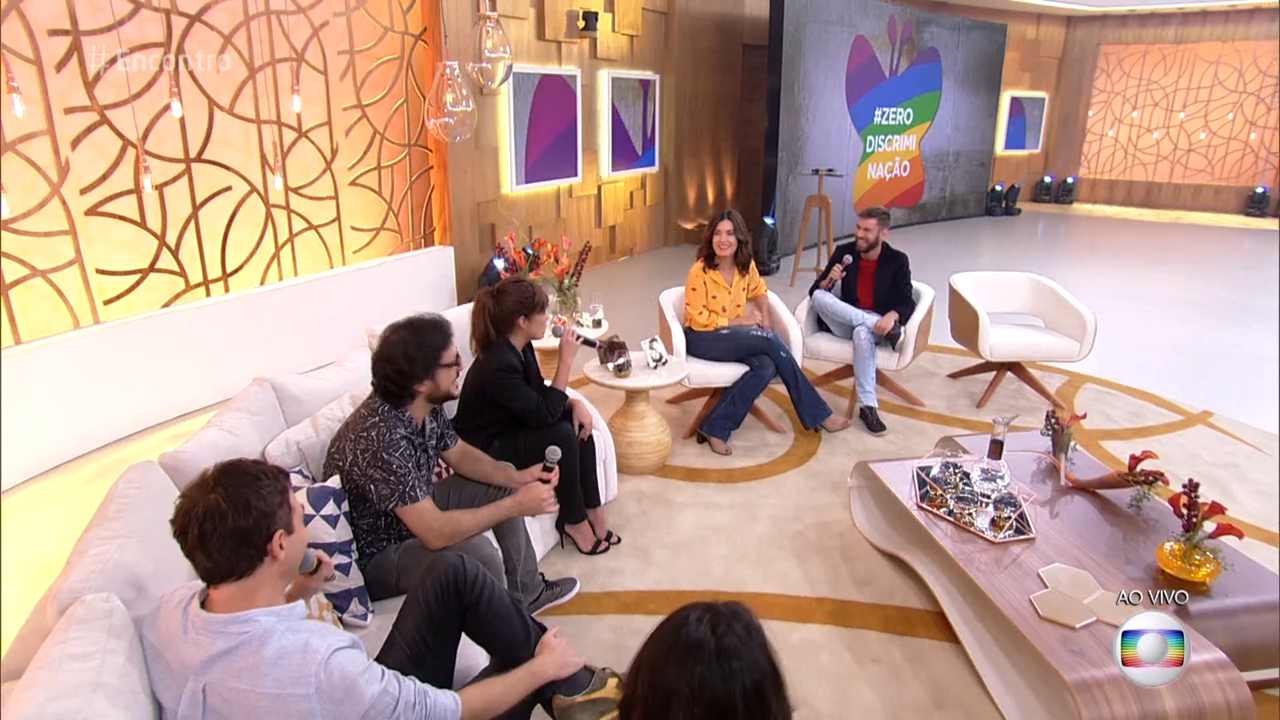 Back in the interview area, the shapes found in the background elements are matched with a curved sofa and eye-catching rug.
The area's coffee table and side tables reflect the circular motif, while the far end of the set features two larger and more rounded hanging light bulbs.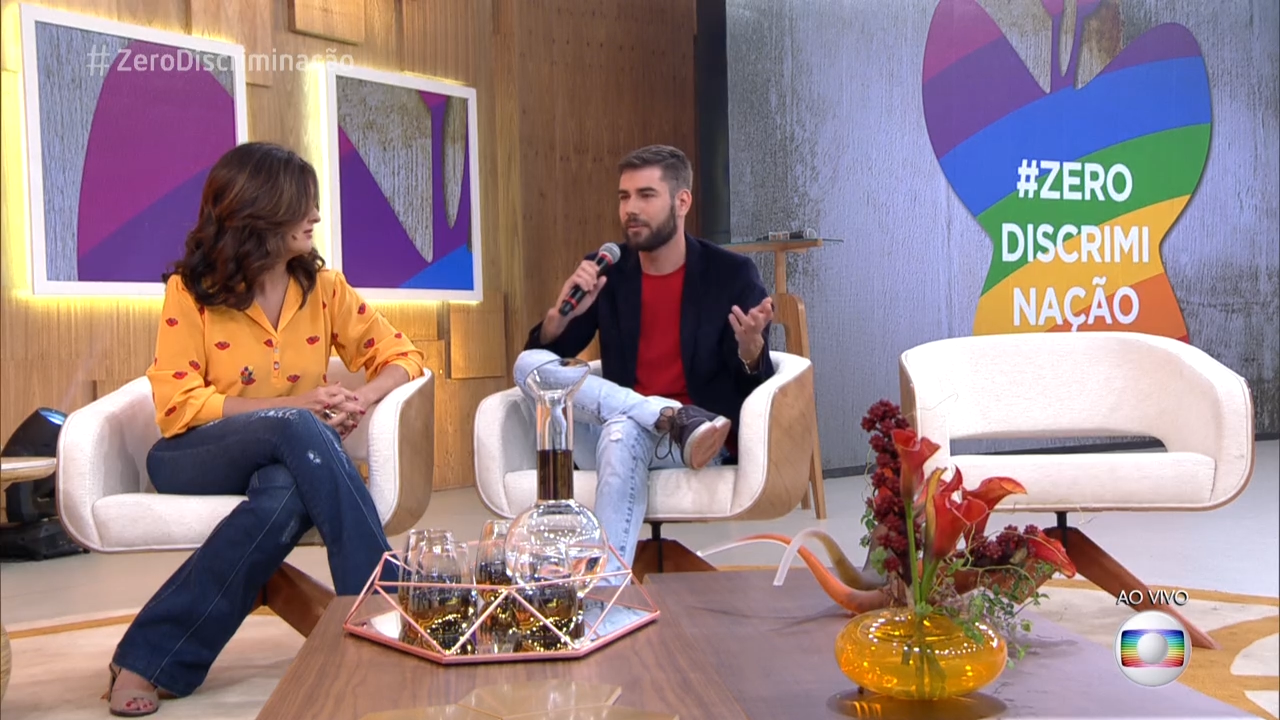 The set is configured so that the video wall and square wall panels become part of the backdrop on host and cross shots in the interview area, but can also be used for standups and other configurations.