NBC-backed Euronews to break apart into 12 distinct channels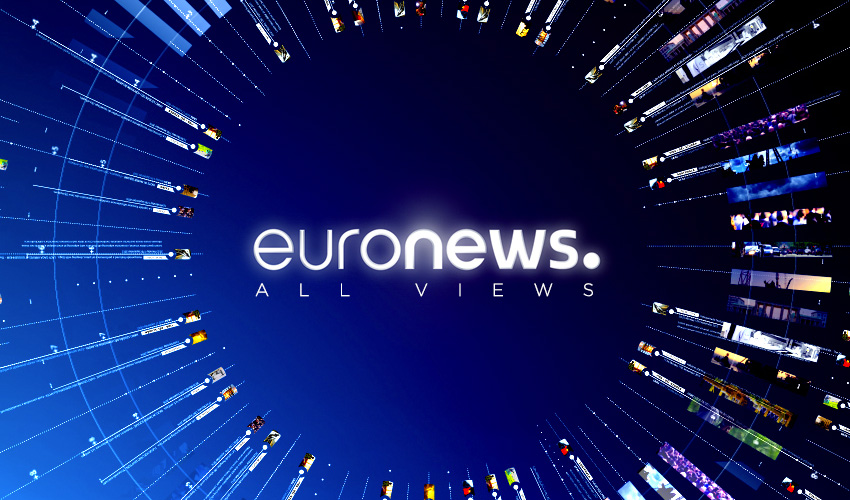 Subscribe to NewscastStudio's newsletter for the latest in broadcast design and engineering delivered to your inbox.
Euronews, the 24-hour pan-European news channel which was recently invested in by NBC Universal, begins implementation of its 'Next' strategic plan this month, which will split the single multi-language channel into 12 separate channels based on language.
"With Euronews Next, customization is at the heart of this transformation. Euronews will adapt its output to the needs of the consumer it serves, empowering the uniqueness of our multiculturalism," said Michael Peters, CEO of Euronews, in a release.
Between today and May 24, the new distribution strategy will be put into place, ending the current multiplexing that has existed since the network's 1993 debut. With the change, Euronews will be able to better tailor coverage and content for each language served across its various platforms.
"Thanks to a substantial investment in Euronews core capabilities and operations, we are creating a robust, agile and innovative organization to become the first global News brand by reinventing our approach to broadcast journalism from production to distribution."
As part of the change, the organizations 430 journalists are receiving new training along with a reset for its commercial strategy.
The 'Next' transformation is expected to be fully live in the coming months and will include new products and services, including themed digital sites and a new world edition.
"Because we are living in a world of infobesity fed by content proliferation, and polarized points of view, at Euronews we have a strong belief that featuring the diversity of viewpoints is the best answer for a balanced coverage. And in the current climate, we are convinced that it is more crucial than ever to let our audience forge their own opinion," added Peters. "At Euronews, we aim to empower people instead of imposing a unilateral perspective upon them."
Euronews notes the change was well underway before NBC Universal's $30 million investment in the company.