MSNBC mixes circles, angles for 'Velshi & Ruhle'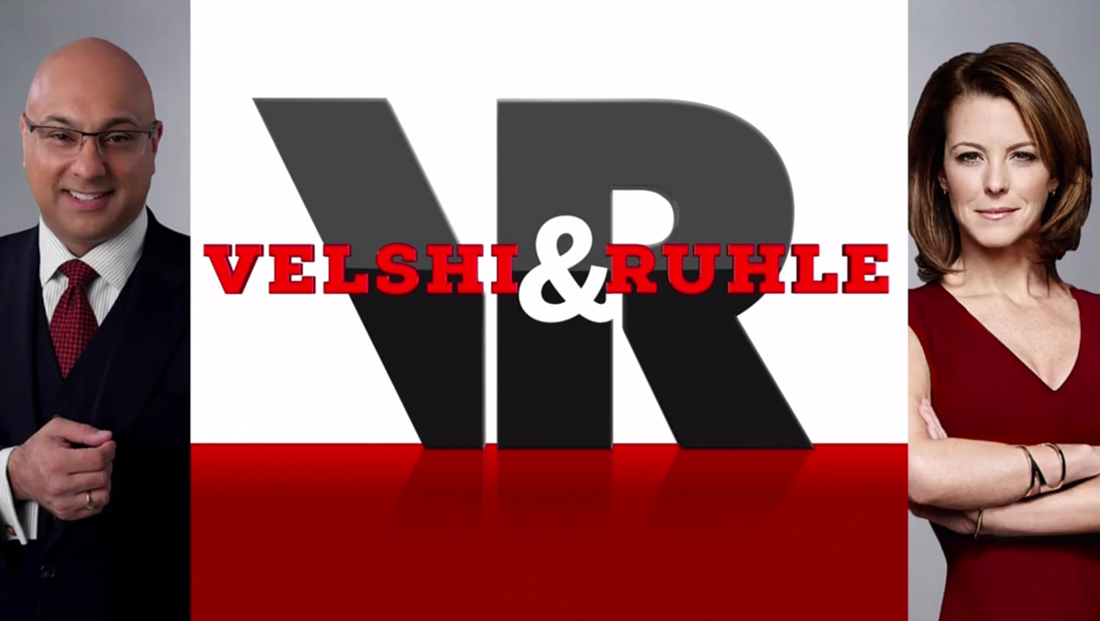 MSNBC debuted its latest offering, "Velshi & Ruhle," with a look that blends bold colors, angles and circles.
The weekly show features MSNBC anchors Ali Velshi and Stephanie Ruhle who debate the latest in "politics, power and money."
The show's logo centers on a blocky, quasi-science fiction-y merging of the letters "V" and "R" that looks like a confused version of the old Associated Press logo.
The words "Velshi" and "Ruhle" appear in a wide serif typeface over it, with an ampersand created with negative space inside the "R" in the icon with the "hook" of it merged into the negative space between the "legs" of the "R."
The sharp angle in the "V" and the rounded upper right part of the "R" serve as jumping off points for the rest of the shows imagery — which includes both circular icon-style elements and slanted background elements.
The show's open mixes these icons, which feature rather sharp beveled edges, with photographs of the hosts and typography elements.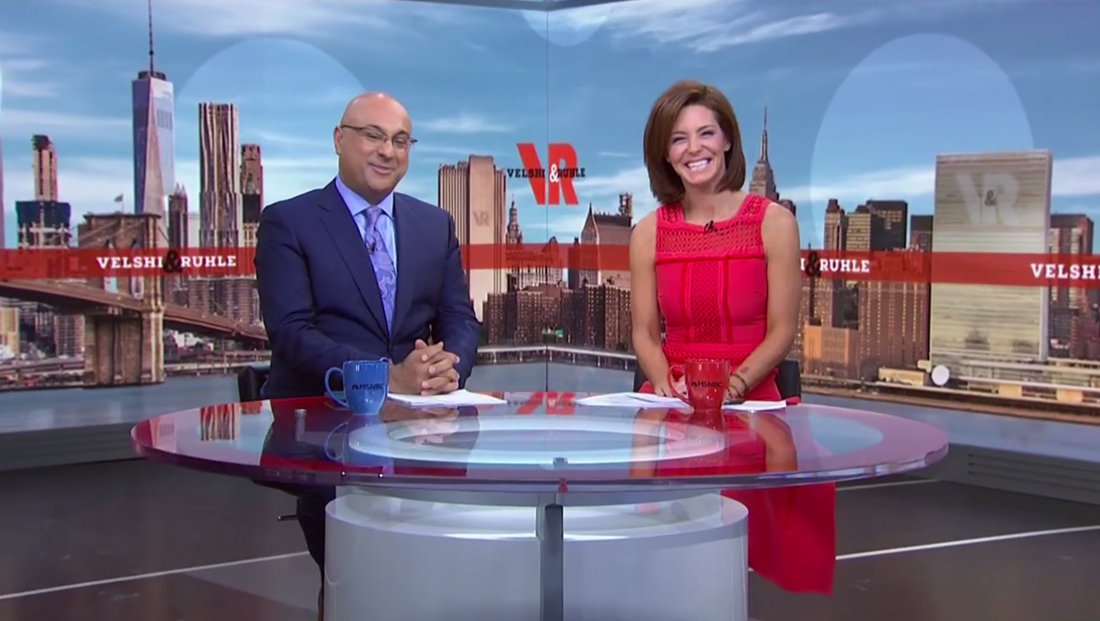 "Velshi & Ruhle" is taped in Studio 3A at NBC News headquarters in New York, using the large corner LED video wall as its primary background.
The anchors stand for the show's teases, but then move to the same circular anchor desk from Clickspring Design that debuted with Nicolle Wallace's "Deadline: White House" earlier this month.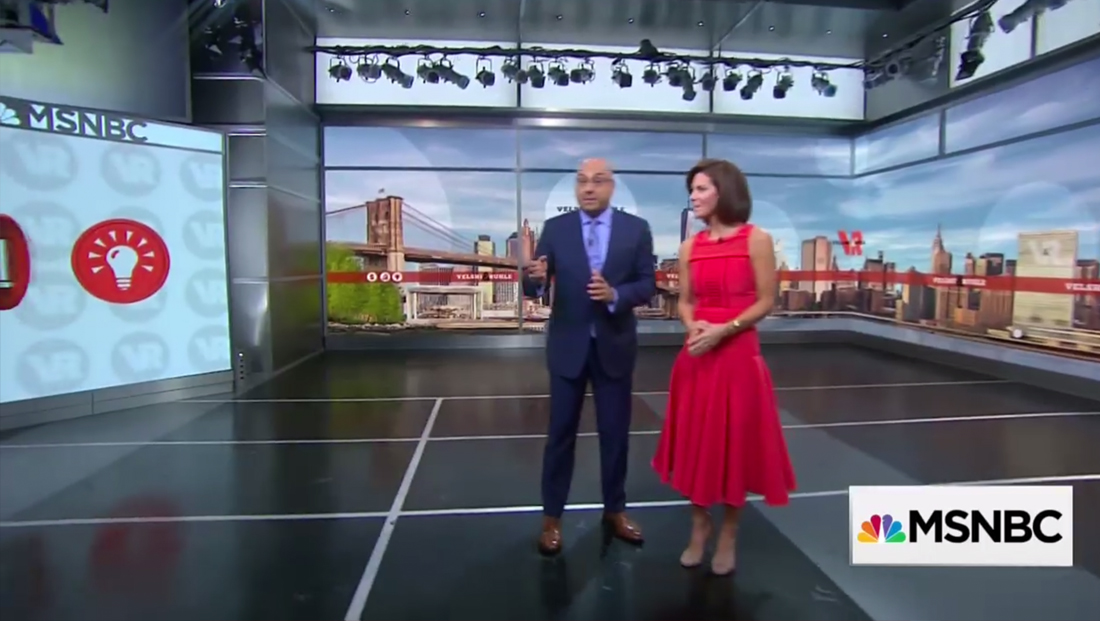 The video wall displays a stylized New York City skyline with the show's logo tucked into the corner where the two walls meet.
The skyline image, meanwhile, has been edited to feature the "V&R" icon on the sides of various buildings, while large, off-white circular accents float in the sky above while a red band features the show's full logo.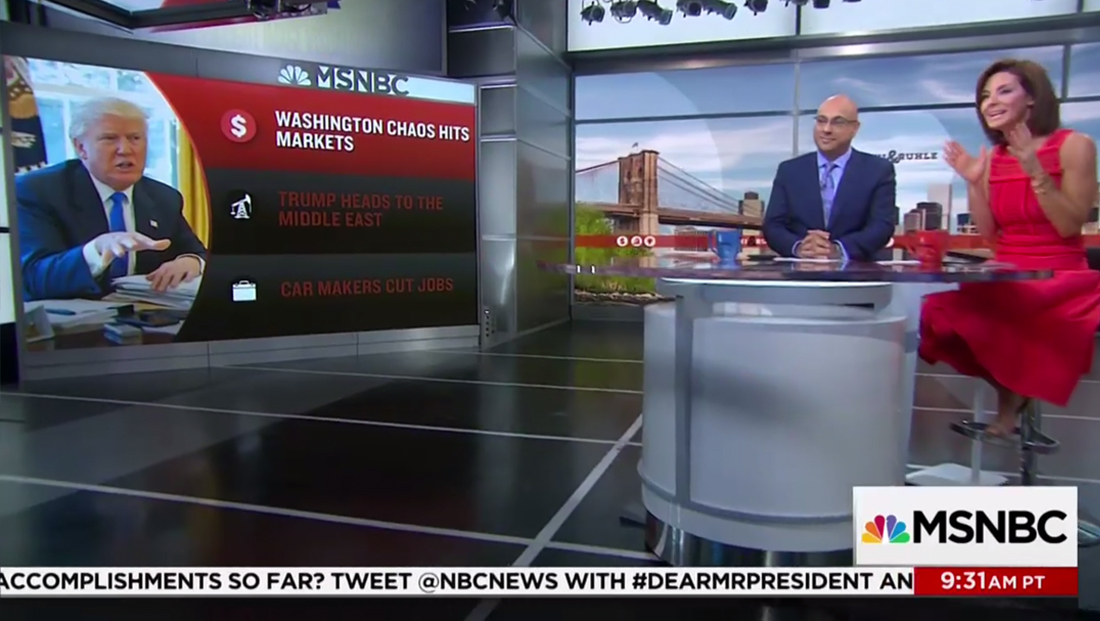 The show also makes use of the LED wall located camera left. This space, which originally featured a curved "floating" rear projection screen, is used for showing a rundown-style graphic at the top of the show as well as displaying topical imagery that is captured with a handheld camera while the hosts discuss the topic at hand.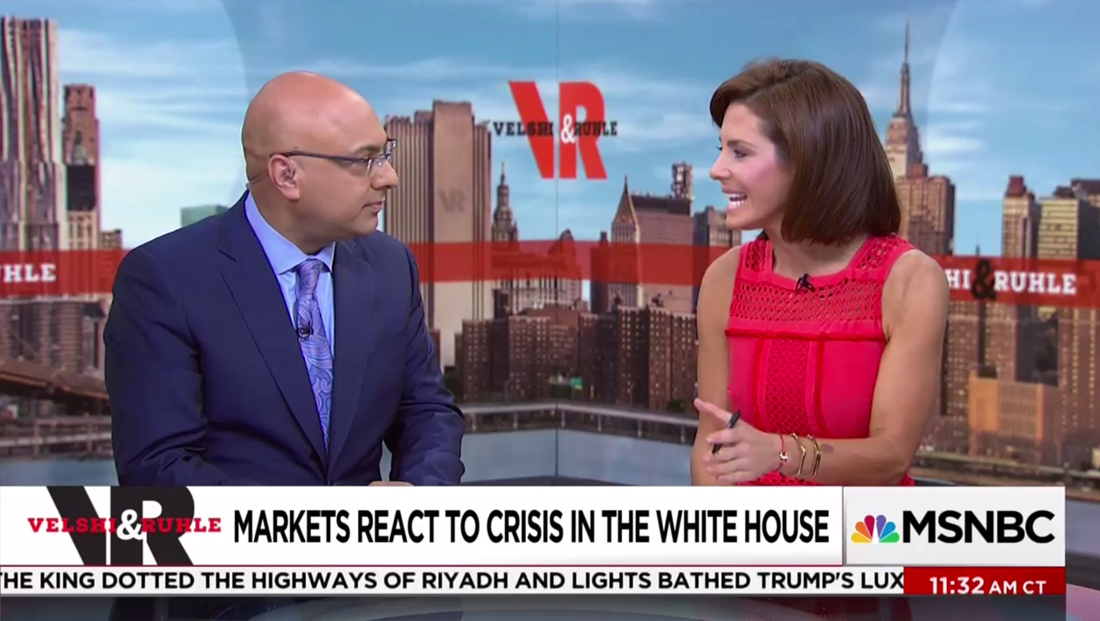 For its insert lower thirds, the "V&R" logo makes a prominent appearance on the left side but, notably, does not have any visual separation between it and the banner text that neighbors it.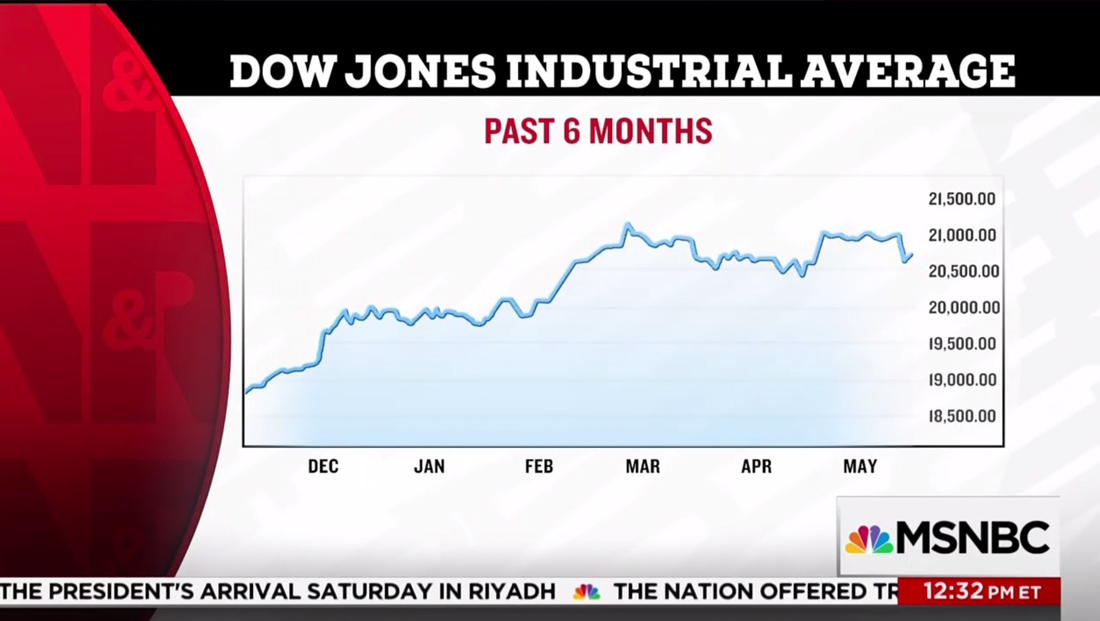 The large circular elements make another appearance in the show's full screen graphics, such as its stock market charts.
Correction: An earlier version of this story misspelled Ruhle's name.