Texas stations debut new look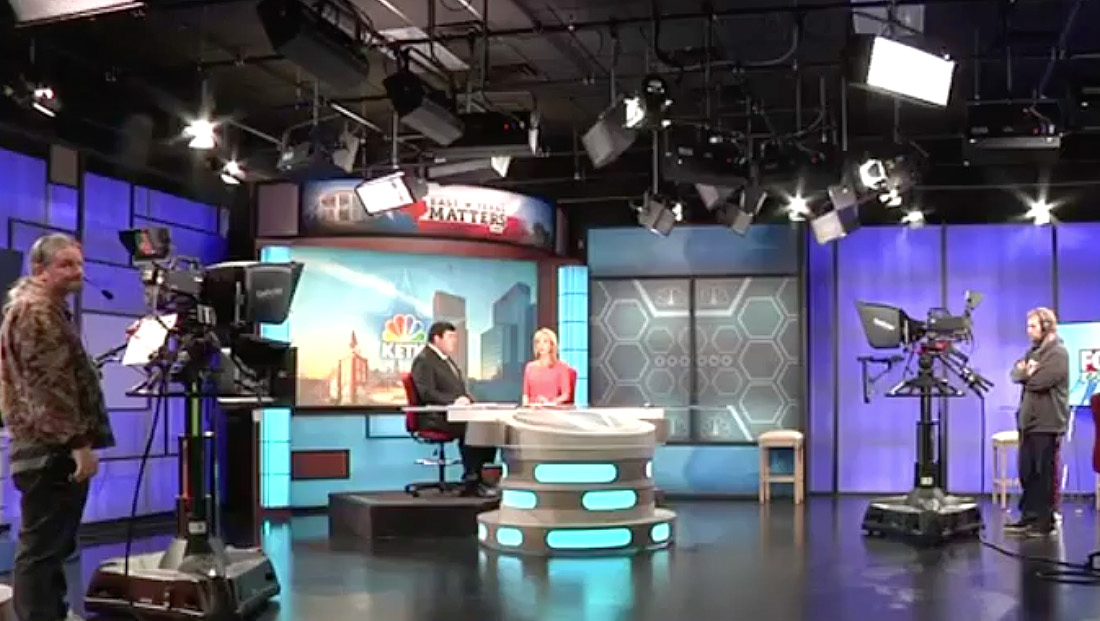 Nexstar's KETK, the NBC affiliate in east Texas, has unveiled a new studio and graphics package.
The new set features a rounded anchor desk that sports an oversized NBC peacock in the circular element in the middle and internally lit, pill-shaped elements in its base.
Wrapping around the space is a mix of backlit printed and frosted walls as well as internally lit header elements.
The studio, which is also used for newscasts on sister station KFXK, the market's Fox affiliate, also includes a standup area with video wall, a strategic use of the technology budget that gives the station maximum flexibility for utilizing it.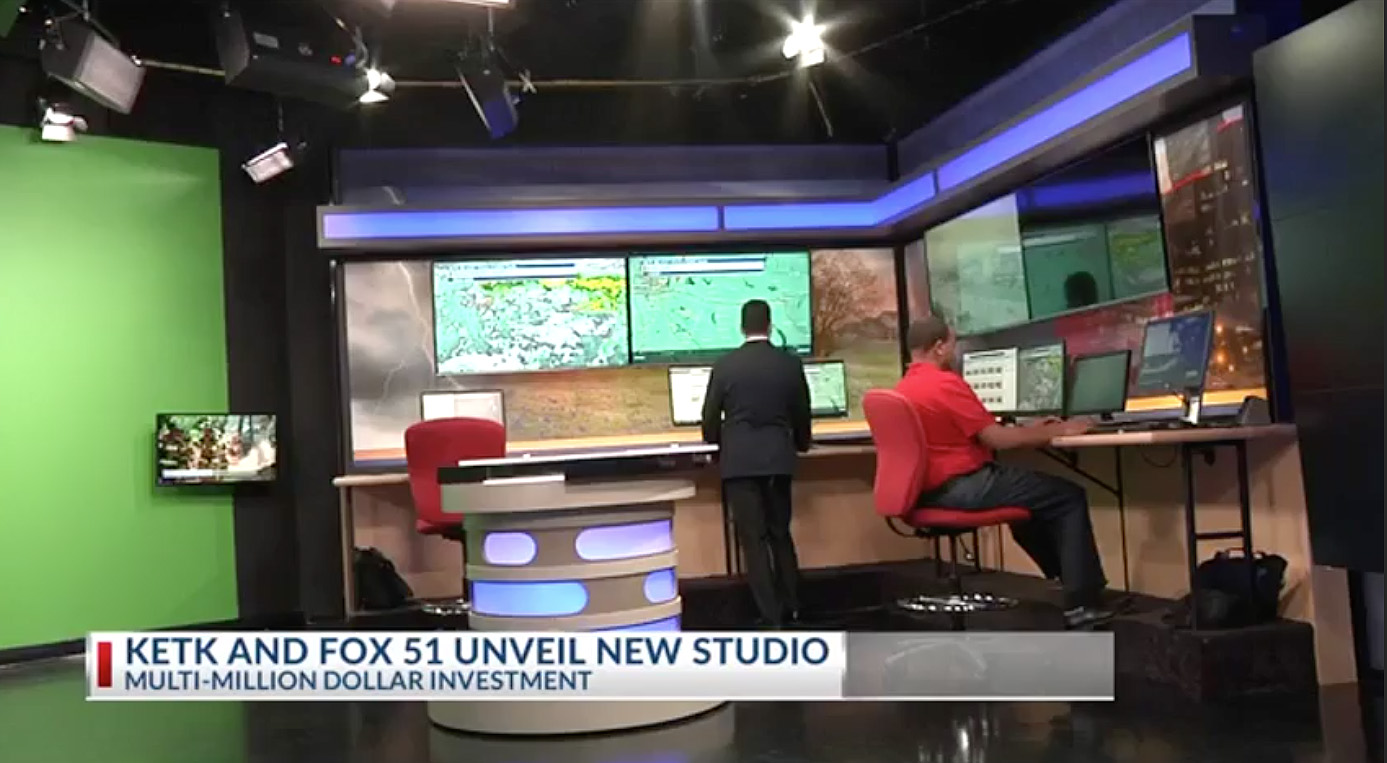 One corner of the space is occupied by the weather center, which features presentation pod that mirrors the anchor desk's look and is stocked with additional flat screen panels.
In addition to the new on air, look the station also opened a new newsroom.
The station is featuring a behind the scenes tour of the new studio, which also includes a look at the updated graphics package, on its website.