Social-powered 'Morning Dose' doles out a spoonful of bright and light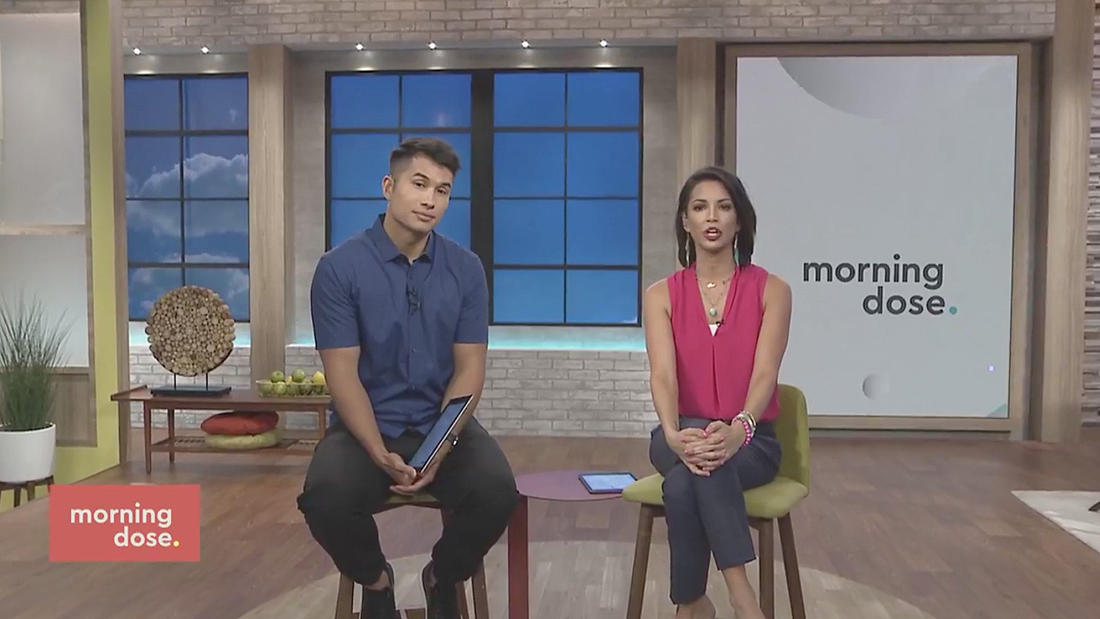 "Morning Dose," a joint venture between "data-driven" content company Dose Media and Tribune, features a fresh and clean look that, in many ways, plays homage to both of the words in its name.
The show, which airs in six markets on Tribune stations, is billed as a "first of its kind" live "wake up show" that uses Dose's "social storytelling and scientific method to create and distribute content."
That's basically a fancy way of saying "Morning Dose" is a social media-powered newscast.
Unlike other social media-driven newscast attempts, "Morning Dose" has the advantage of being backed by virtual content sites Dose and OMGFacts — which together use a data-driven method to predict how likely content is to be shared and how and why it goes viral, according to a 2015 Business Insider profile on the company.
Tribune led a $25 million investment round in Dose.
When bringing the website and idea of viral content to television, art director Estella Medina and assistant art director Nelly Sarkissian worked to create a bright and fresh look that combines a light and airy loft studio with colorful, geometric graphics — a base used by many other shows with "morning" in the title.
The set, which is located in the Dallas studios of KDAF, was designed by KTLA art director Kevin Bolyard and built by Mecca Design & Production. The scenic design features a primary anchor area with light exposed brick and light gray textured wall elements mixed with grayish-tan wood tones and an internally lit header element.
The background is divided into three segments, two of which feature video panel-powered "windows" that typically sport a slowly moving cloud motif, another allusion to the "morning" part of the show's name.
Meanwhile, a larger, far right panel, displays the show's logo prominently.

The set also features a sofa-style area camera right of the anchor area, with mid-century modern furnishings backed by a stacked stone wall outfitted with three vertical panels and a colorful, segmented backlit wall.
Next to this is a video wall framed by textural gray, wood and backlit surfaces.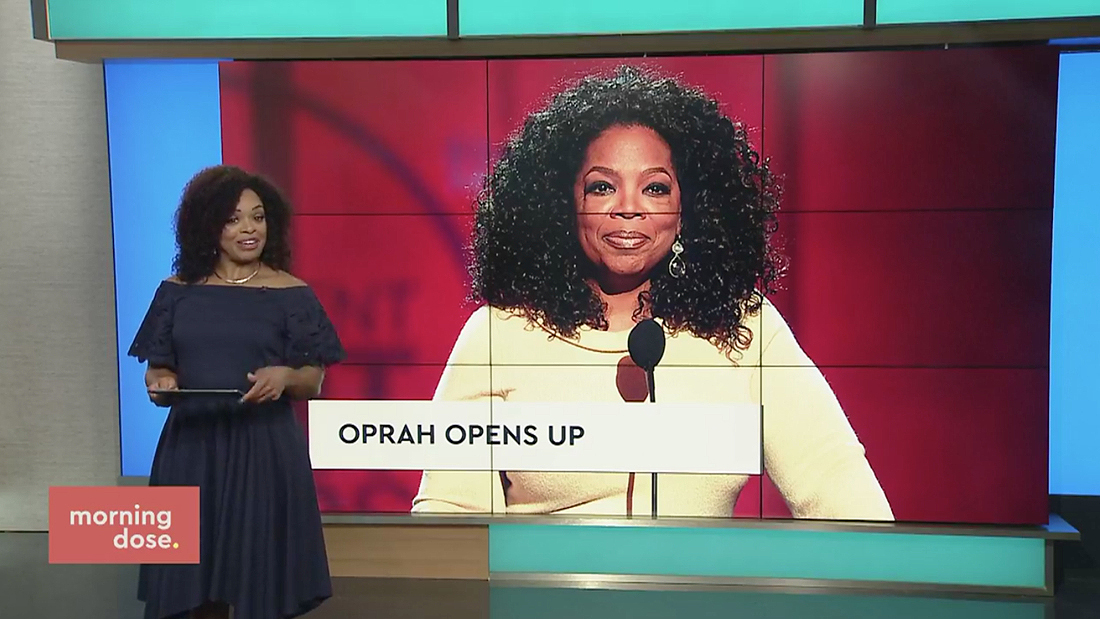 Camera left of the anchor area is the "Hive" social media area, which features a high workstation in front of an open shelving array flanked by vertical backlit strips.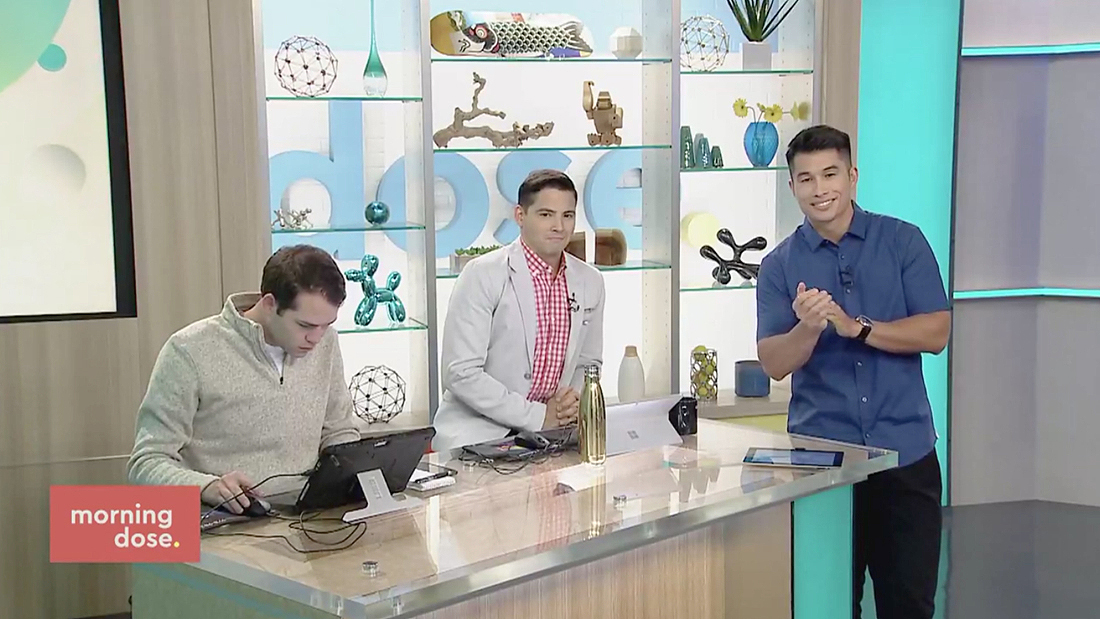 The shelves, which are made of glass, feature an eclectic collection of accessories which range from a Koons-inspired metallic balloon dog to a scraggly piece of driftwood.
Behind the knickknacks, an oversized version of the Dose logo is visible, set back from the shelving to add a sense of depth to the look.
Beth Fowler & Ben Starett provided lighting design for the show with AV by Franco LaPietra and engineering support from K.C Fox.