Killer Tracks music featured in ABC Sacramento's award-winning promo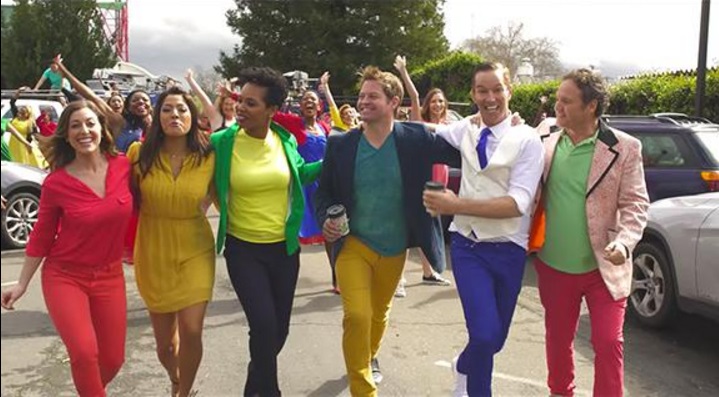 "Blah Blah Land," a television promo for KXTV, ABC 10 Sacramento, won three PromaxBDA Local Awards earlier this summer, including two Gold Awards and one Bronze Award.
The wins include an award for Best Use of Original Music, which was created by Killer Tracks.
Inspired by the Oscar-winning movie La La Land, the promo shows anchors from the station's morning show bounding from their cars and performing an upbeat pop song in the middle of a traffic jam. The voiceover offers KXTV's "Morning Blend" as an alternative to the "blah blah land" of other stations. The spot was conceived by KXTV Creative Director Drew Fowler.
The music featured in the promo is titled "I'm Feelin' Good" and it comes from "Feel Good Songs," a collection of catchy pop tunes produced, and available exclusively through Killer Tracks. The vocals were performed by actual KXTV staff. "We were looking for a track that embodied the spirit of La La Land, but not a direct copy," said Fowler. "This worked perfectly."
"It's a very memorable, funny and charming promo, and it makes brilliant use of music," added Killer Tracks Director of Marketing Andrew Donahue. "KXTV's marketing team did a fantastic job and we congratulate them on their success."
Blah Blah Land debuted during the Academy Award show broadcast in February and screened in cinemas and on social media. KXTV-TV produced the ad in-house using its own creative and production resources.