ABC News' '20/20′ offers Harvey special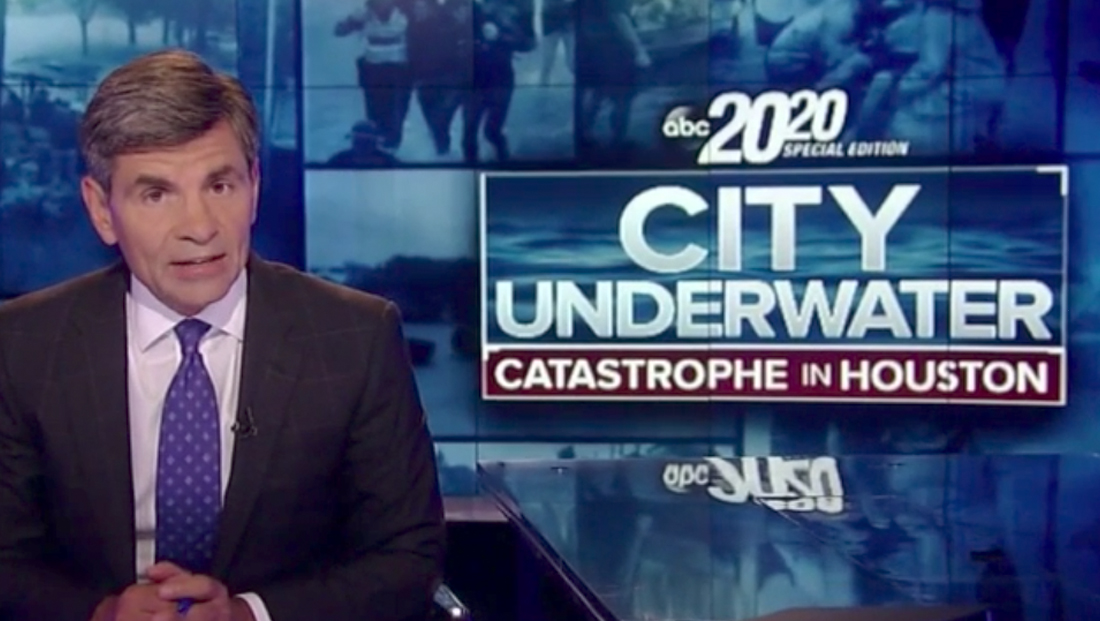 ABC News offered a special edition of its "20/20" newsmagazine Wednesday evening devoted to the aftermath of Hurricane Harvey.
The special, hosted by George Stephanopoulos, was titled "City Underwater: Catastrophe in Houston," a name that echoes the use of the word "catastrophe" across other ABC News programs, including "World News Tonight" and "Good Morning America."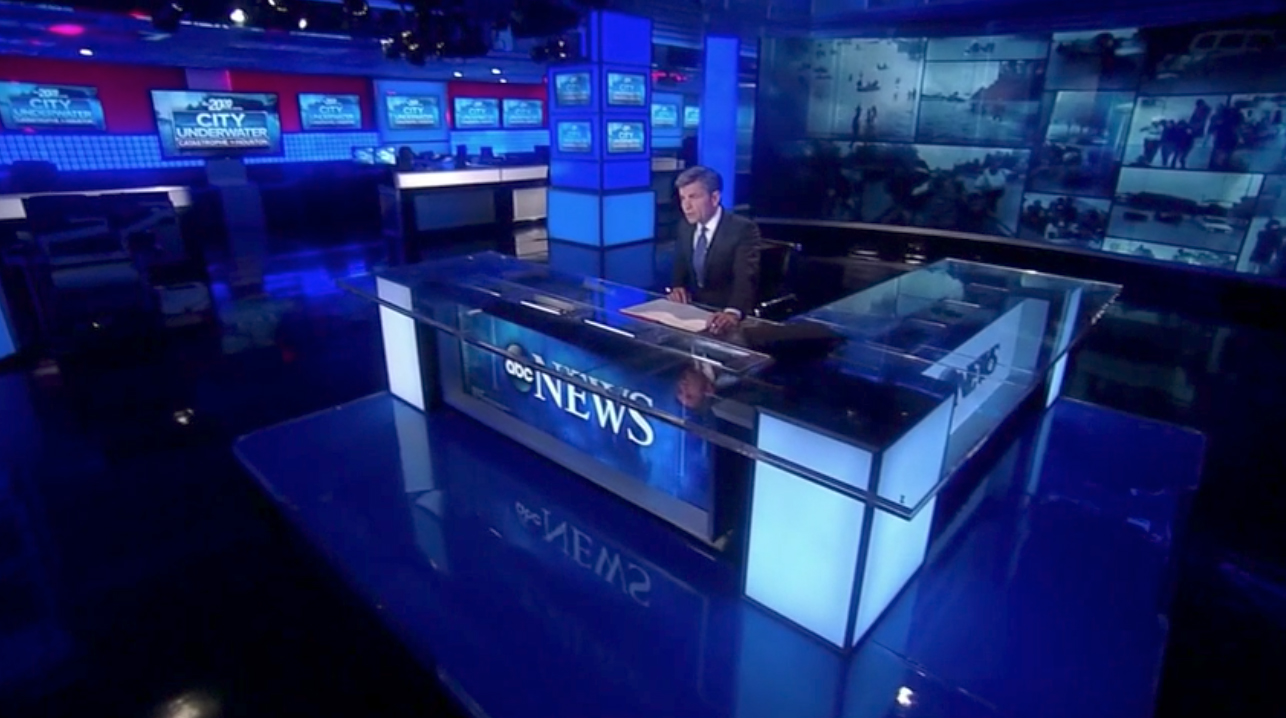 The show originated from the "ABC World News Tonight" set, which was shifted to a darker lighting scheme.
The studio's large video wall was used to display a monochromatic collages of imagery, with the logotype fading in as an OTS-style element.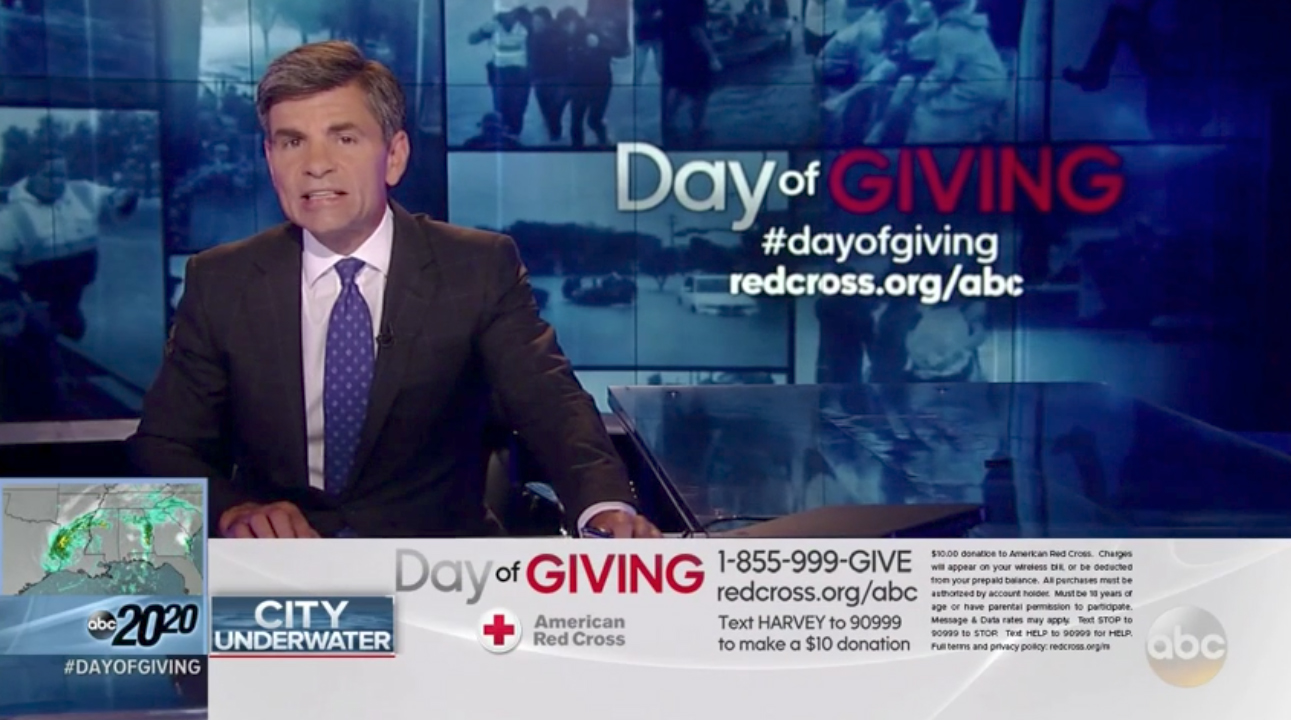 During the special, Stephanopoulos also promoted ABC News parent company Disney's "Day of Giving" efforts to raise money for flood victims.
.@ABC7Chicago plans '#DayOfGiving' for #Harvey relief https://t.co/aFy75qEqQ2 #TVNews pic.twitter.com/z1zNgBw5iY

— TVNewsInsider (@tvnewsinsider) August 30, 2017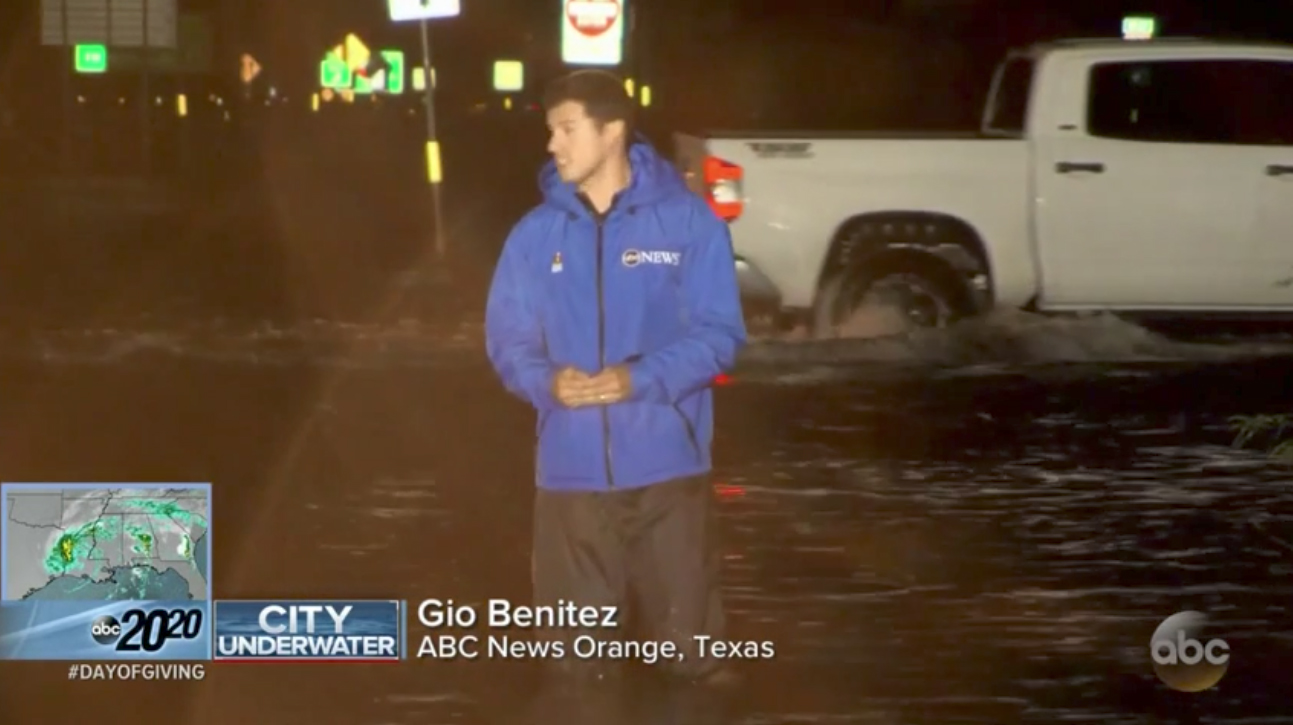 During most of the special, a radar loop was parked in the lower left of the screen next to a shortened version of the special's logotype.
Insert graphics were placed to the right of this book in two simple lines of text.