CBC Calgary debuts new home with detailed map background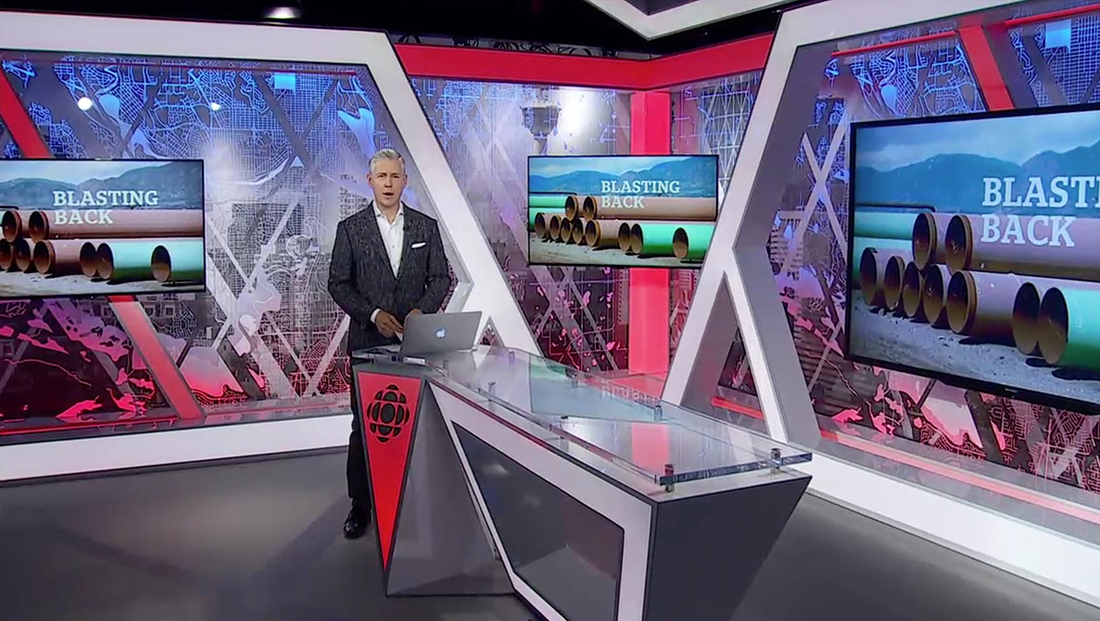 CBC's Calgary, Alberta, affiliate CBRT has debuted a new set that combines texture, depth and strong angles.
The station recently moved to a new studio in the Cambrian Wellness Centre.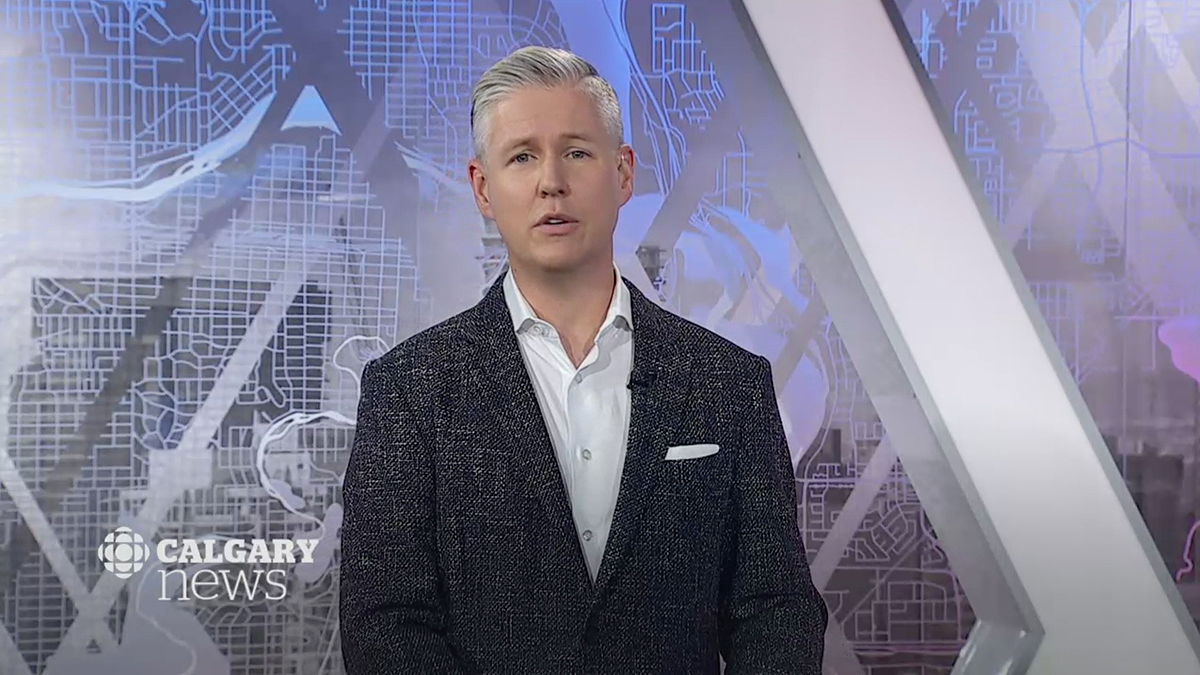 The new design's foundation is a series of thick, internally lit angled rectangular and polygonal structures with diagonal sides and triangle accents.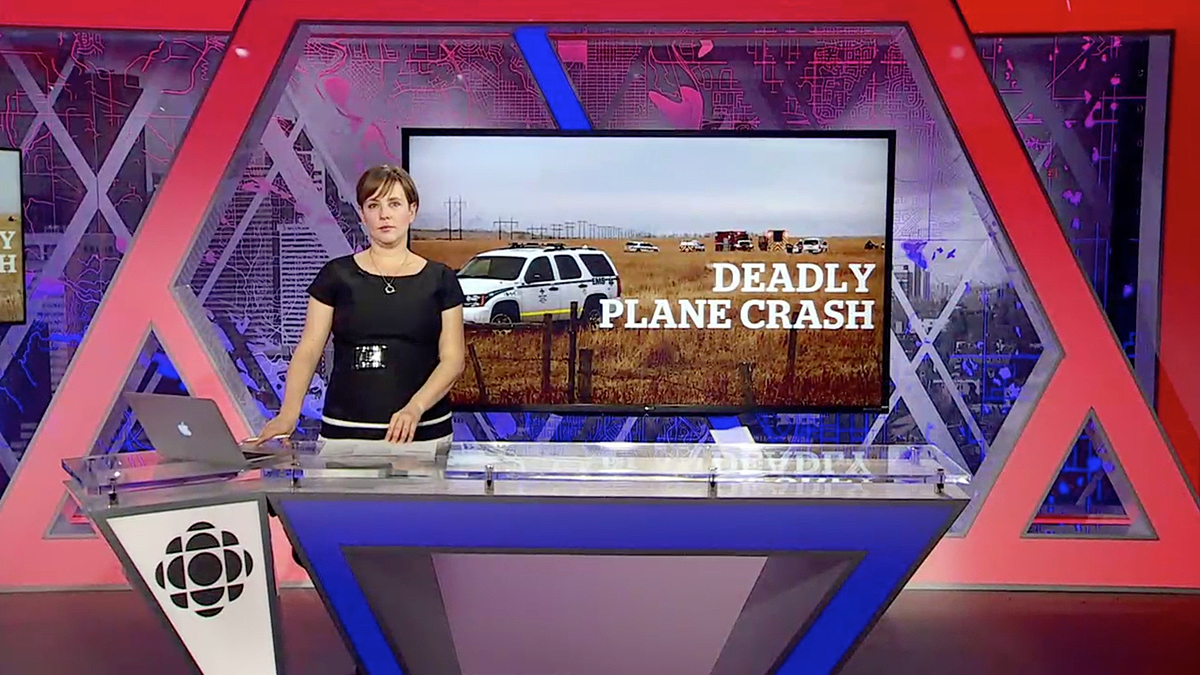 The frames, along with some additional footer accents, are equipped with color changing technology as well.
Set inside of the frames, meanwhile, is an intricate stylized street map of Calgary and skyline photos taken from Scotsman Hill near St. Patrick's Island as well as a series of criss-crossing angled lines of various thickness.
These backgrounds can be lit with different colors, including a multicolor gradient effect, all of which, combined, create a textural and layered look.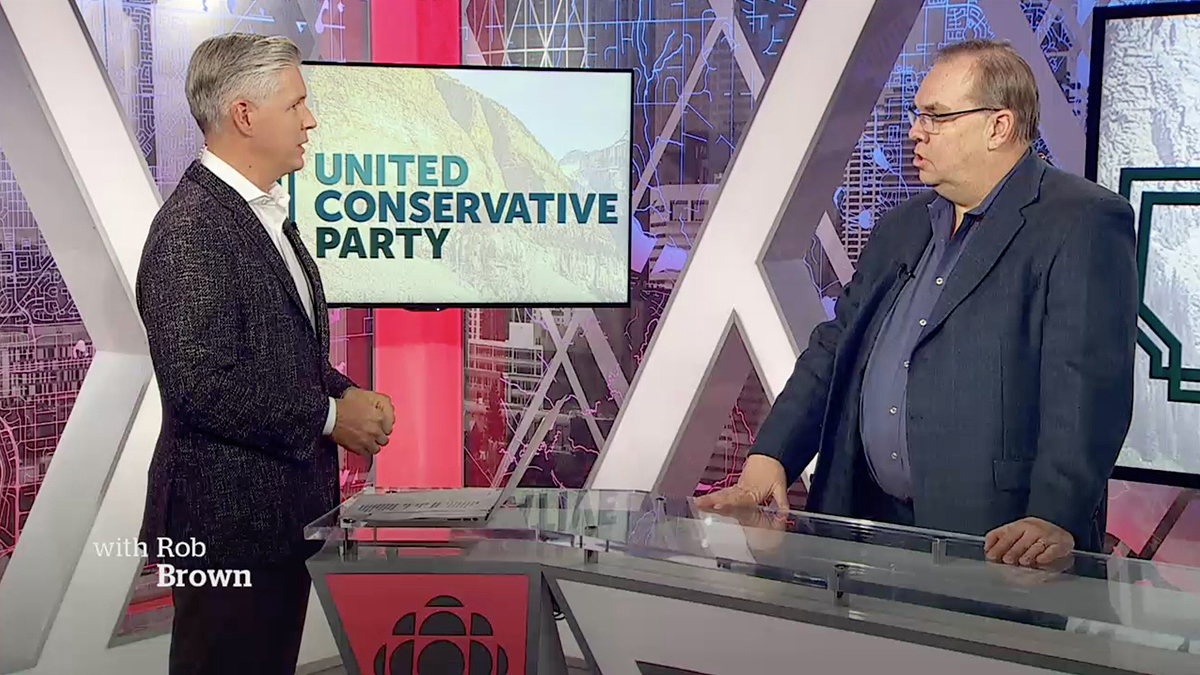 The space also includes three video panels used for branding and topical graphics, which are positioned to be used in a variety of shots from the standing height anchor desk, including as anchor OTSs, in toss and debrief shots as well as standup-style looks.
The desk's shape mirrors the strong angular elements of the set with its own internally lit polygon and small "peninsula" that is fronted with the CBC logo at the top of a narrow triangular panel.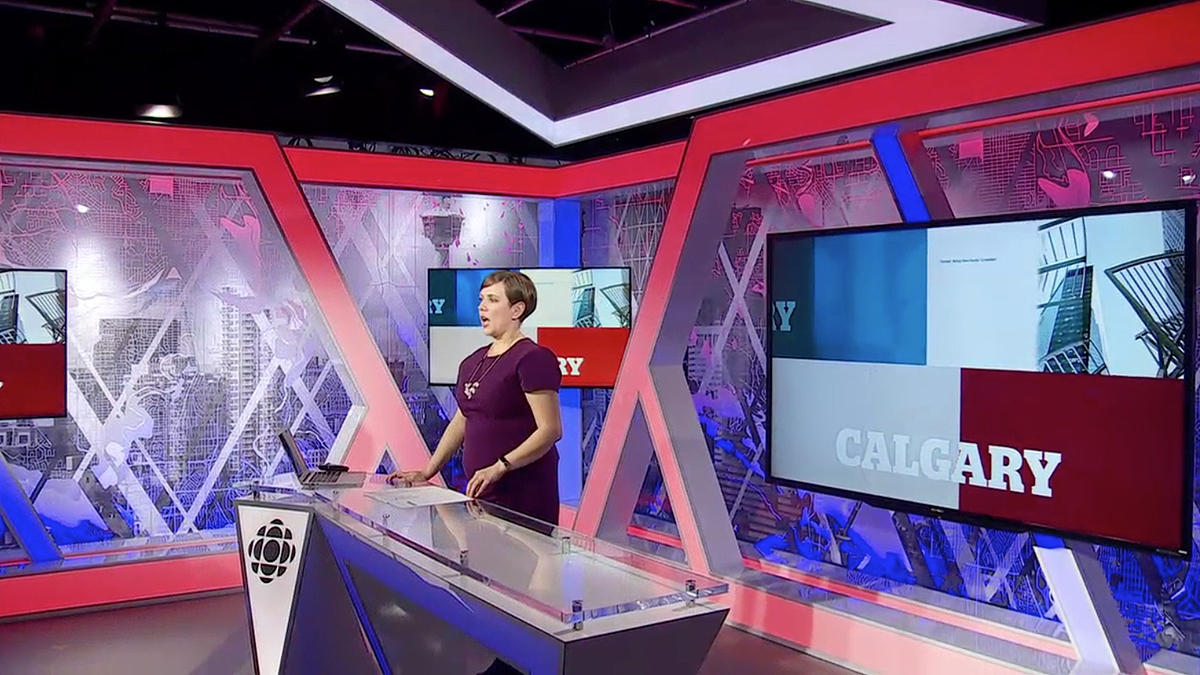 The update replaces the station's old set and studio, which features a variety of freestanding panels, columns and video panels set against a draped background.