Kentucky station channels 'Mountain' branding with new set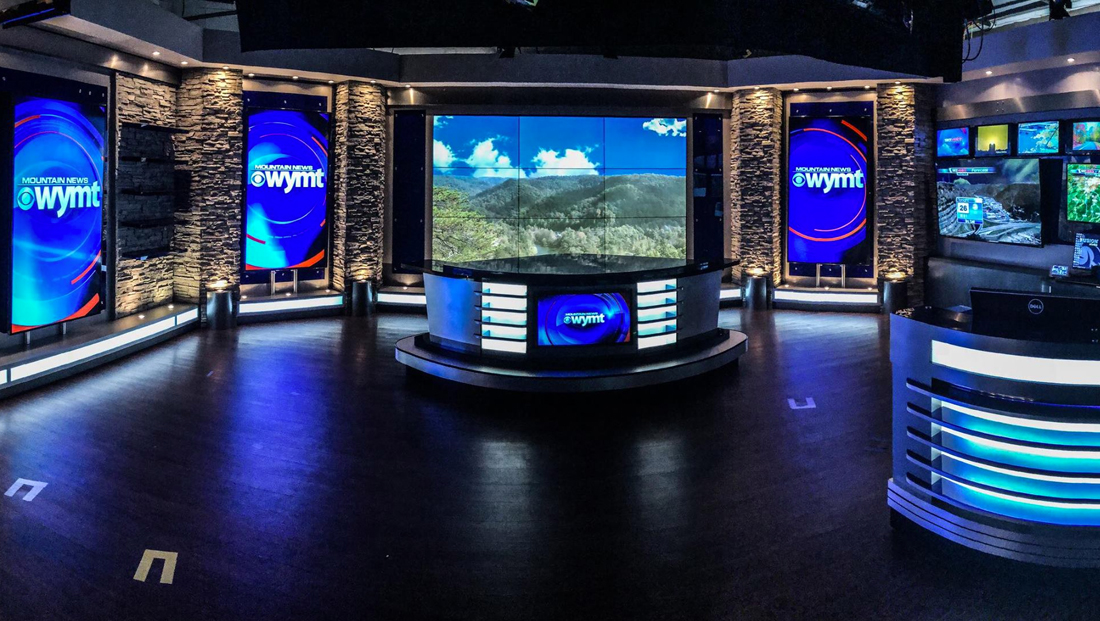 WYMT, the Gray Television owned CBS affiliate in Hazard, Kentucky, debuted a new home that echoes its branding as "Mountain News."
Much of the set, which was designed in-house, is covered with a faux stone finish, with integrated lighting.
Many of these accent lights are focused on the set's stone columns and installed in either the set's header or internally lit footer elements drawing out the texture and patterns of the stone.
The new set's home base includes a curved anchor desk with horizontal banding, accented with bright lighting and an integrated flat screen, while the primary background is a nine-panel 3×3 video wall.
Flanking the video wall are two large, vertically mounted panels set inside of small alcoves finished with the stone texture.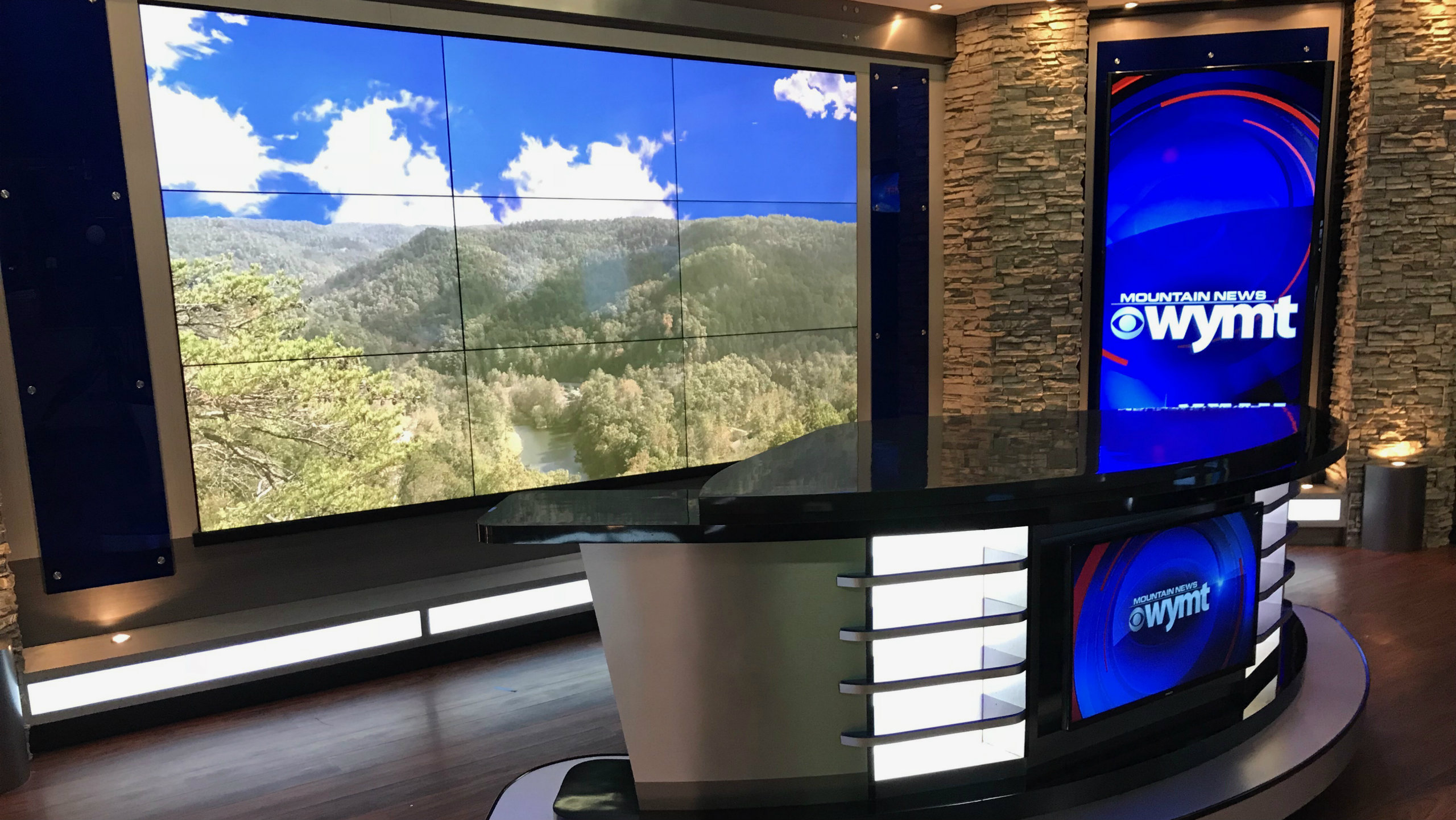 An additional vertical panel is situated to the left and used as a flexible standup area. The station's logo is emblazoned on a glass panel in this area as well.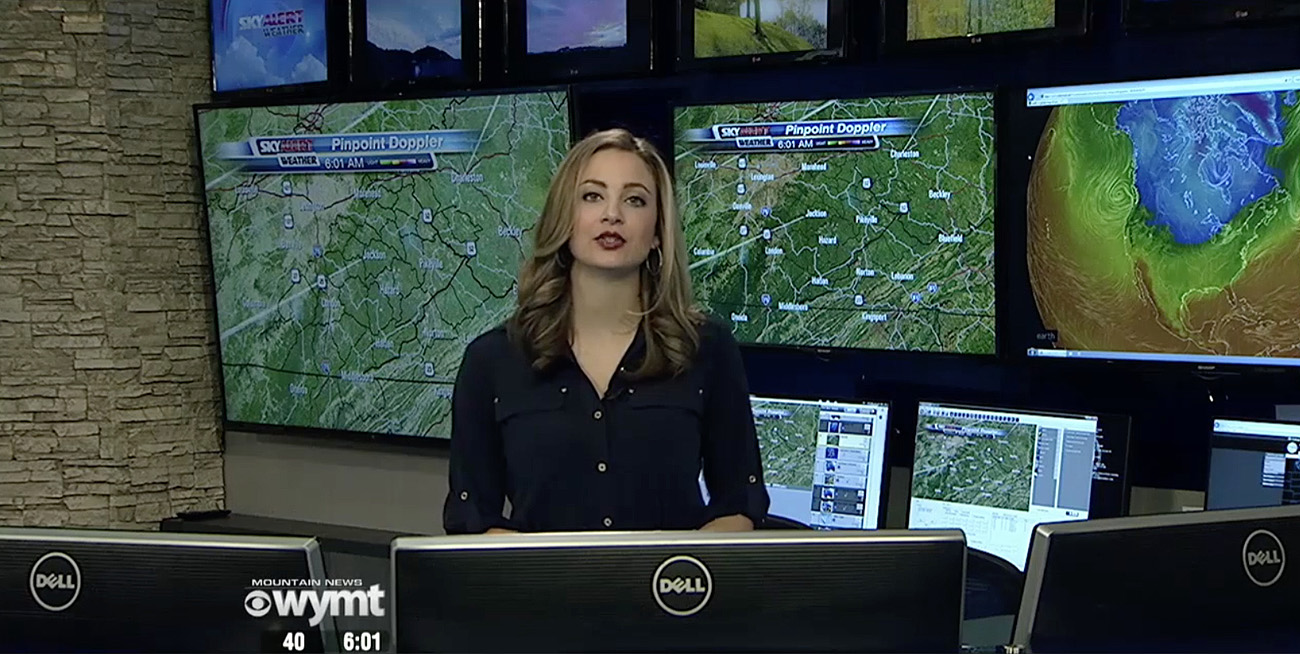 The design also includes a large weather center that eschews the stone finish in favor of a myriad of flat panel video screens.
The area also includes a large curved presentation desk that mirrors the horizontal banding in the anchor desk. To the far right, meanwhile, is a glass panel with the CBS eye logo.
[field name=iframe]