LiveU focuses on new codecs to improve quality, prepare for IP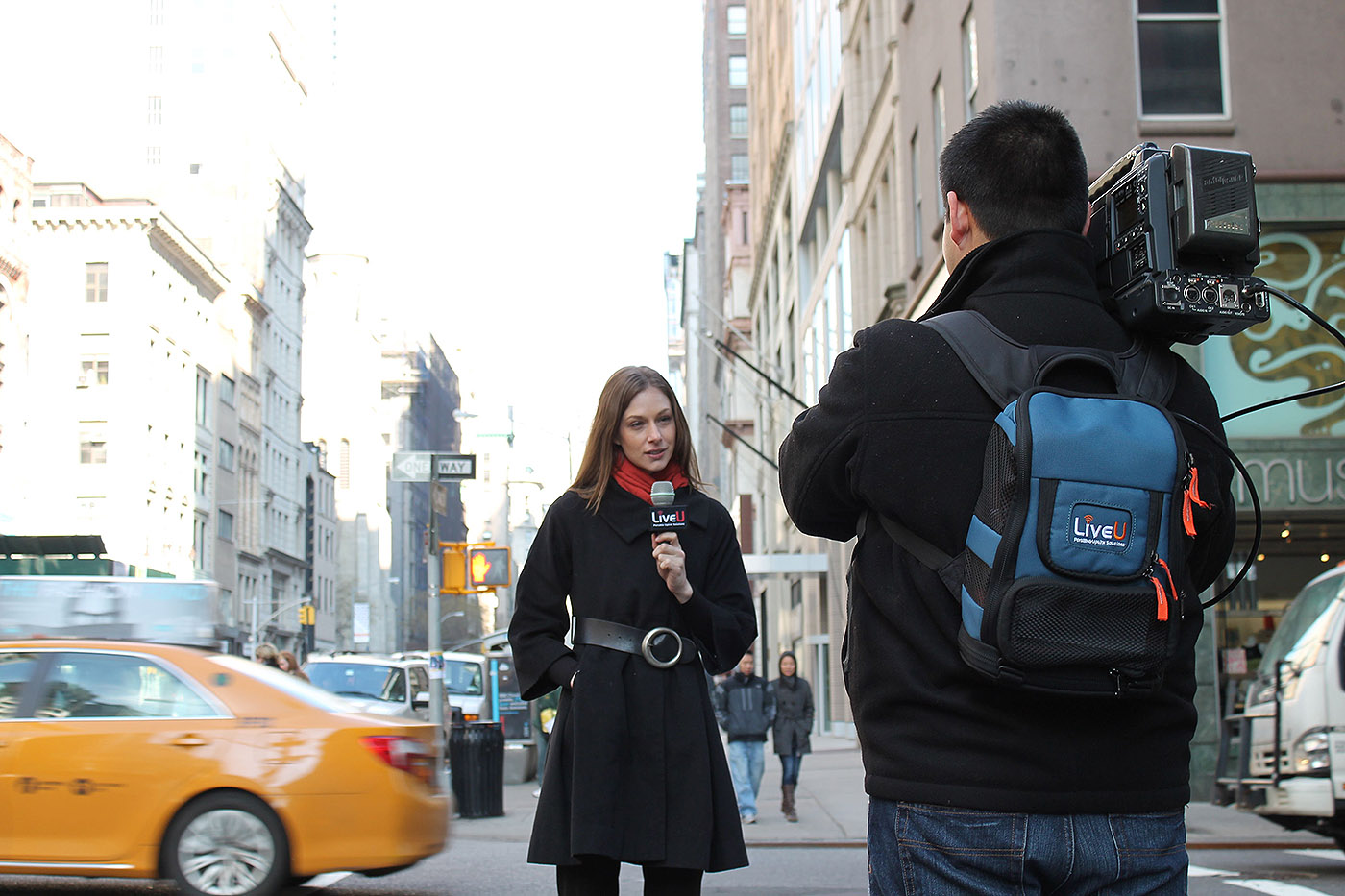 Subscribe to NewscastStudio's newsletter for the latest in broadcast design, technology and engineering delivered to your inbox.
LiveU, a company at the forefront of bonded cellular transmission since 2007, sees continued innovation in video codecs, especially as live streaming and the continued proliferation of content consumption continues.
Mike Savello, the VP of Sales for LiveU breaks down the advancements in High-Efficiency Video Coding (HEVC), as well as how his company is taking advantage of the transmission technology to move broadcast towards an IP-based world.
High-Efficiency Video Coding
"The evolution of this new standard… we see it as a game changer for our marketplace. HEVC doubles the reliability of bonded cellular systems," Savello said, explaining that, "(HEVC) provides the same video quality with half the bandwidth."
For all live transmissions but specifically LiveU technology, HEVC, also known as H.265 and MPEG-H Part 2, allows the same quality of video transmission, while utilizing half of the resources that were previously needed.
This is especially important when dealing with areas that are notoriously difficult to live stream, due to a low signal or an interference that was previously insurmountable. It also represents cost savings for online streaming and at-home productions, reducing the need for certain production elements.
Implementing HEVC at LiveU
While HEVC isn't exclusively LiveU technology, they have taken great strides to integrate this technology into their products, which is proving a rewarding move for the early-adopter company.
"It is very complex technology and it is something that we chose to implement as a hardware-based capability," Savello said.
This decision is based on the amount of power that is inherent in HEVC's coding capabilities.
LiveU is also one of the first companies to bring IP based ingest into the broadcast market. Therefore, they have had a hand in guiding the technology so that when the capabilities come to fruition, LiveU will be ready.
The technology that LiveU is cultivating is useful for broadcasters across a wide scale; from journalism to sports production, having such a diverse, easily accessible, and reliable live transmission feed is going to metamorphize the way information is broadcasted.
For the viewers of these broadcasts, this means that the speed which we expect to be informed will also accelerate.
Moving Forward
Soon, Savello believes that HEVC will completely antiquate satellites, as it is already limiting their necessity.
Currently, LiveU is able to transmit 4K signal at up to 20 megabits per second but this company is playing the long game, in order to maintain their level of innovation moving forward. This year, LiveU plans to add High Dynamic Range (HDR) to their transmission lineup.
"I think IP, in general, is going to continue to explode and I think there are a lot of broadcasters who are looking to replace their current expenses with less expensive, IP methods," Savello said of the future of this visibly successful advancement.
This piece is part of our Focus on Emerging Technology in broadcast production. Click here to explore more from the series.
The latest in design, production and engineering
Subscribe to NewscastStudio for the latest delivered straight to your inbox.