Al Roker's weather forecast is so big, one video wall can't contain it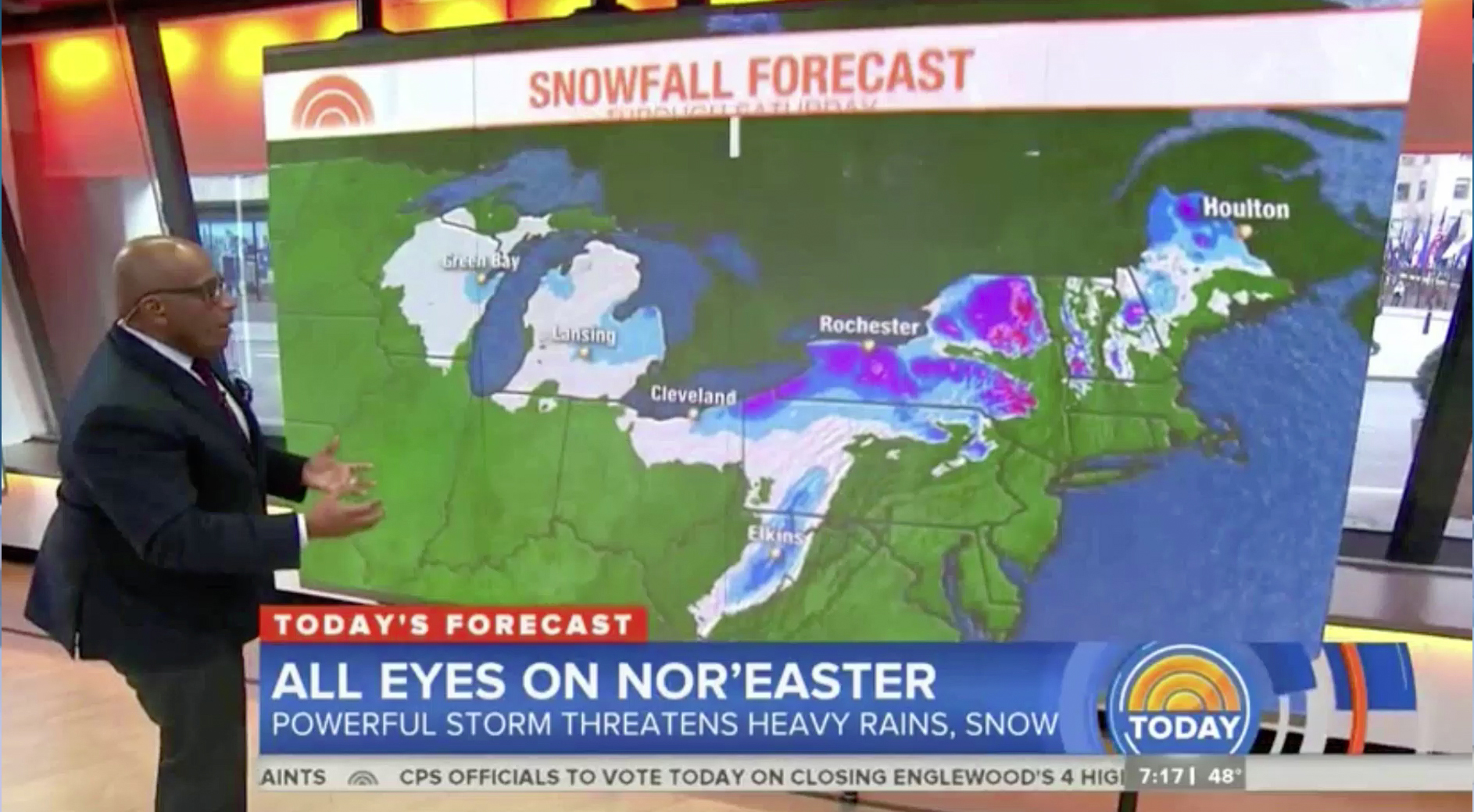 Al Roker has a lot to say about the weather — so much that it won't fit on the 40-foot video wall "Today" debuted earlier this week.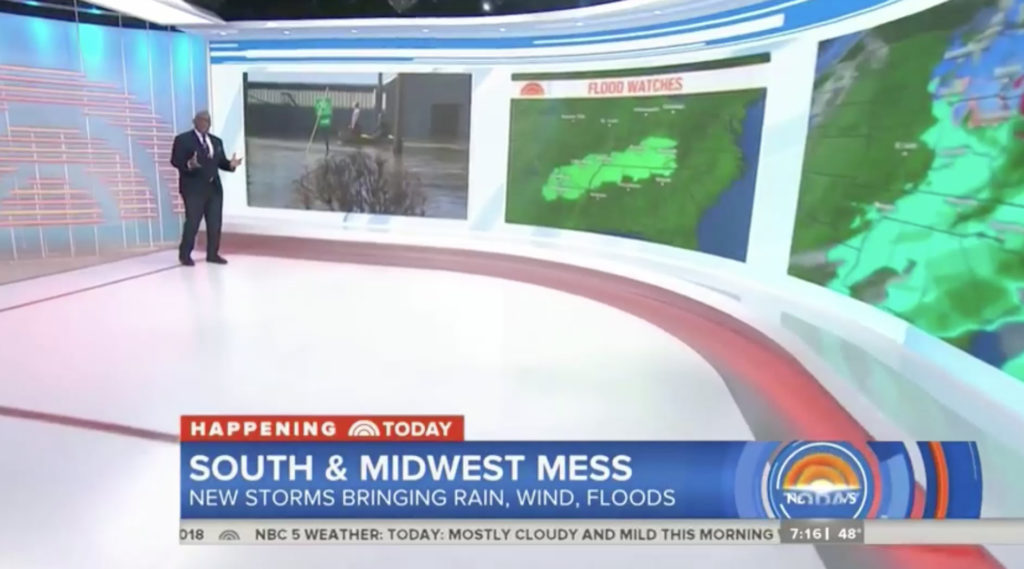 Similar to how he has done on the previous two days on the new set, Roker covered national weather issues using the new curved video wall in Studio 1A, with three separate panels of video, maps and bullet points.
But wait — there's more.
After finishing up on the third pane, the Roker continued walking over to the video wall in the "production area" of the Studio 1A that has windows overlooking 49th Street to showcase an additional map and graphic about airport delays.
The entire segment was shot, like his other ones, using a handheld camera that flowed smoothly throughout the space and followed his movements.
The new Studio 1A was designed by Clickspring Design with fabrication by Mystic Scenic Studios. The Lighting Design group lit the space with LED technology from Leyard.