Broadcast Pix introduces ioGates desktop app to simplify large content distribution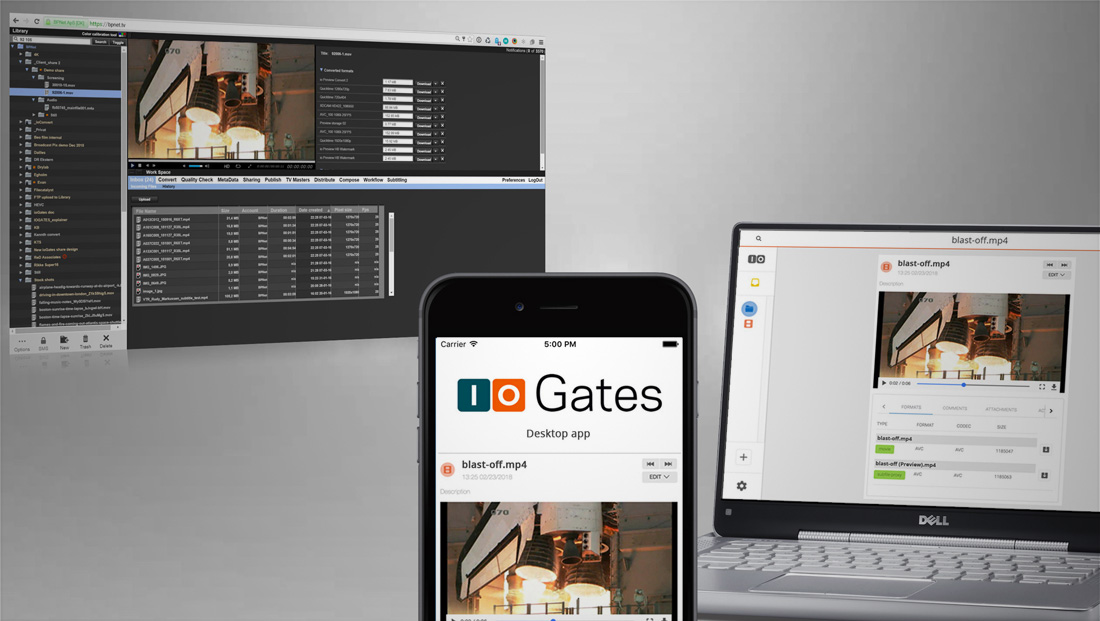 Subscribe to NewscastStudio's newsletter for the latest in broadcast design and engineering delivered to your inbox.
Broadcast Pix has announced the new ioGates desktop app, a free option that makes it easy for clients across the globe to view and distribute large content files through its secure cloud based video management service.
With the new app, users can simplify and customize content delivery to specific devices to accommodate various workflows and format requirements. Broadcast Pix (Booth SL8320) will demonstrate the ioGates desktop app at the 2018 NAB Show.
Compatible with Mac, Windows and Linux operating systems, the ioGates desktop app is installed on each destination that will receive content, such as a server, laptop or NLE system.
With the ioGates desktop app, clients can view and browse files, as well as upload files, within specific folders of an ioGates cloud account.
The app can also be set to automatically download all content, including the folder structure, or only selected codecs or file formats.
For example, a digital intermedia engineer needs to transfer the dailies and rushes to NLE stations, plus the same files need to be shared with the film crew.
While ioGates has been used to share the dailies and rushes with film crews for years, the ioGates desktop app allows the files to be delivered directly to the NLE stations. The DI engineer can upload the original files to an ioGates cloud account, start a predefined workflow where the files are transcoded to the NLE format, and apply the LUT, too.
Files in the NLE format are then downloaded by ioGates on the NLE stations, added to the NLE source folders, and are ready for editing.
"The ioGates Desktop App makes our workflow even more user friendly," explained Jesper Andersen, COO of ioGates in a statement. "Our service already handles all content conversion automatically in the cloud. With our innovative and flexible share links, you can automatically distribute content and easily customize how each client receives that content on their workstations, so they never struggle with footage they can't view."
Trusted by post-production facilities, movie studios, and broadcasters, the ioGates cloud‑based media management service provides a secure platform for uploading, sharing, collaborating, distributing and archiving media content.
Its browser-based workflow system eliminates complex formatting and FTP issues that impede content sharing and productivity. ioGates also powers the BPNet production ecosystem that provides the control-over-IP capabilities of BPswitch integrated production switchers.
All Broadcast Pix switchers include an ioGates account that can use the new ioGates desktop app.
NAB Show Central presented by Leyard / Planar


NewscastStudio presents the latest news, product announcements and reports from the 2018 NAB Show in our special section, brought to you by Leyard and Planar, the leaders in display technology and fine-pitch LED.

Explore Our Coverage →