NewTek announces integration with Viz Mosart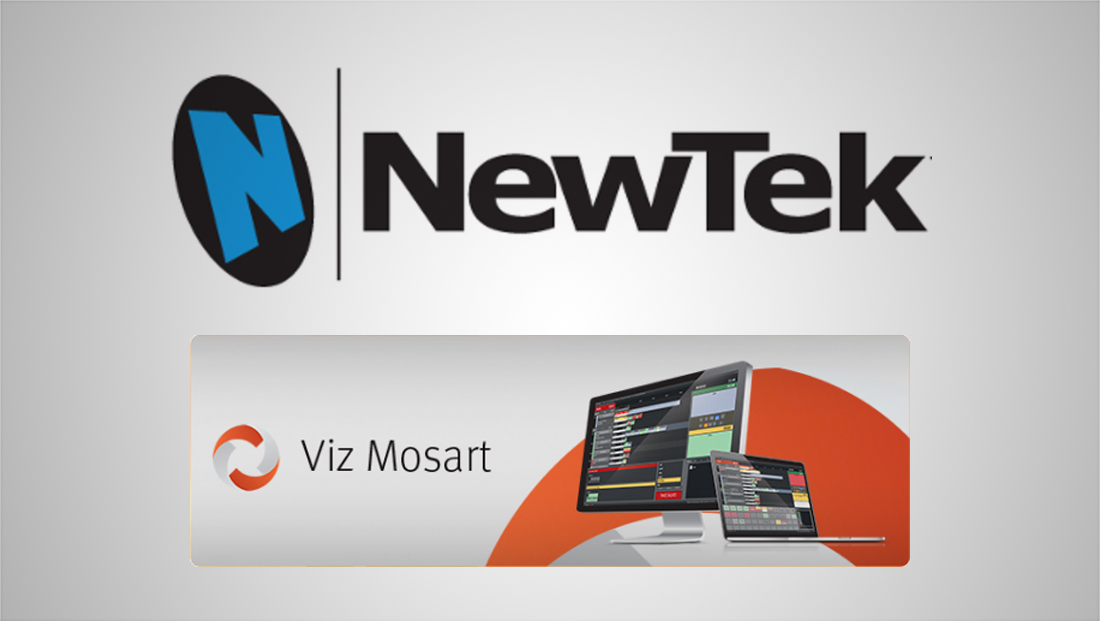 Subscribe to NewscastStudio's newsletter for the latest in broadcast design and engineering delivered to your inbox.
NewTek has announced integration of Viz Mosart, Vizrt's studio automation solution, with TriCaster TC1 and NewTek IP Series live production systems.
This integration will streamline workflows for broadcasters, digital content publishers and corporate video producers.
The integration also provides access to cost-effective production with full automation using NewTek's NDI industry-standard IP transport mechanism.
"Automation is a key part of today's live production landscape, and when paired with an end-to-end NewTek IP workflow that can be virtualized, the possibilities are almost endless," said Brian Olson, vice president of product management for NewTek in a statement.
"Broadcasters today are looking for cost-effective, small footprint, automated production systems to be part of their digital migration while still meeting the needs of linear production. TriCaster TC1 and NewTek IP Series under Viz Mosart control fit that bill perfectly."
NewTek will be showing Viz Mosart controlling the NewTek IP Series live production system, including video switching, internal DDR clip playback, and the NVG1 NewTek-Vizrt IP Graphics Server in the appointment suites at the NewTek booth SL5016 during NAB 2018.
Rundown creation will be provided by Vizrt's Showmaker, which now has multi-user support.
Full MOS workflows are also available with the industry's most popular newsroom computer systems — iNews, ENPS, Octopus, OpenMedia and Dalet.
"We are excited about continuing our partnership with NewTek, starting with NVG1, running the world's number one real-time graphics software – Viz Trio and Viz Engine, and now integrating the world's number one studio automation system — Viz Mosart," said Petter Ole Jakobsen, Vizrt CTO, in the statement. "NewTek's leadership in IP video with NDI solves a lot of problems, but automation is just as critical in today's fast-paced and evolving environments. Viz Mosart has an intuitive interface that combines both a rundown-based approach and a timeline model to give users the best of both worlds."
NewTek integration with Viz Mosart will be available in Viz Mosart version 4.1, scheduled for release in Q3 2018.
NAB Show Central presented by Leyard / Planar


NewscastStudio presents the latest news, product announcements and reports from the 2018 NAB Show in our special section, brought to you by Leyard and Planar, the leaders in display technology and fine-pitch LED.

Explore Our Coverage →