How the networks covered the Build-A-Bear debacle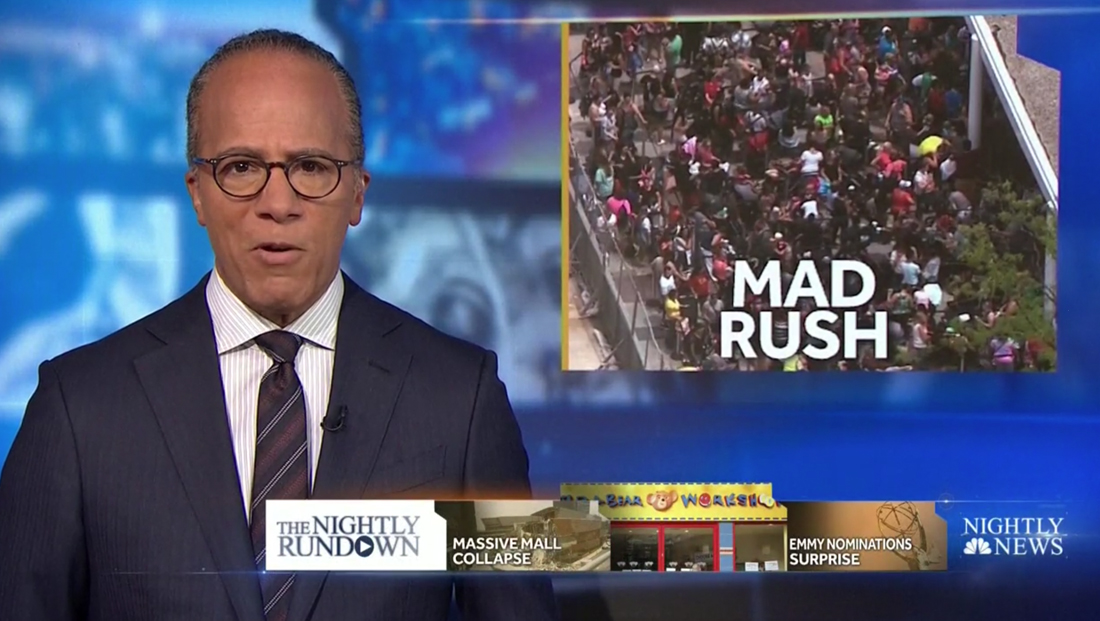 Thursday's "pay your age" day a Build-A-Bear Workshop dominated much of the day's news cycle, though by the time the evening newscasts rolled around, it was relegated to voiceovers.
"NBC Nightly News" covered the rush on Build-A-Bear stores during its "Nightly Rundown" segment, about 18 minutes into the July 12, 2018 newscast along with the typically two other stories, one of which, in an interesting choice of stacking, was about a mall collapse in Mexico City.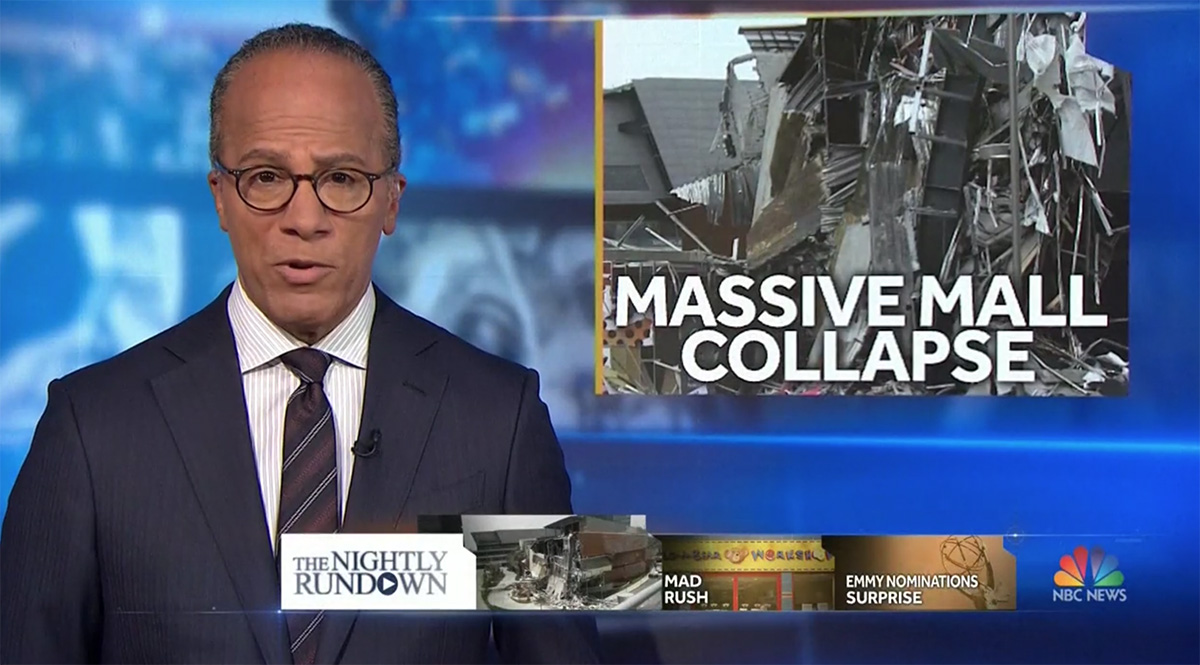 NBC used the headline "Mad Rush" for the Build-A-Bear story on the video wall behind anchor Lester Holt.