How the networks are covering the Omarosa tapes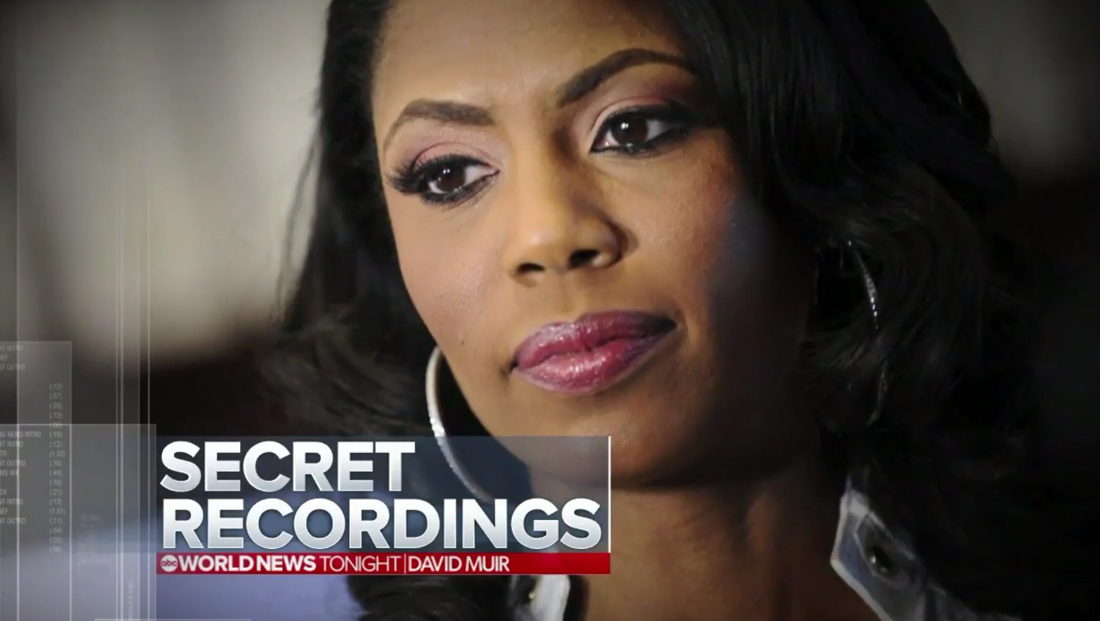 With former White House aide Omarosa Manigault Newman releasing multiple secret recordings centering around Donald Trump to various media outlets starting Monday, Aug. 13, 2018, the networks are relying heavily on B-roll and fullscreen transcripts to cover the pivotal but picture poor story.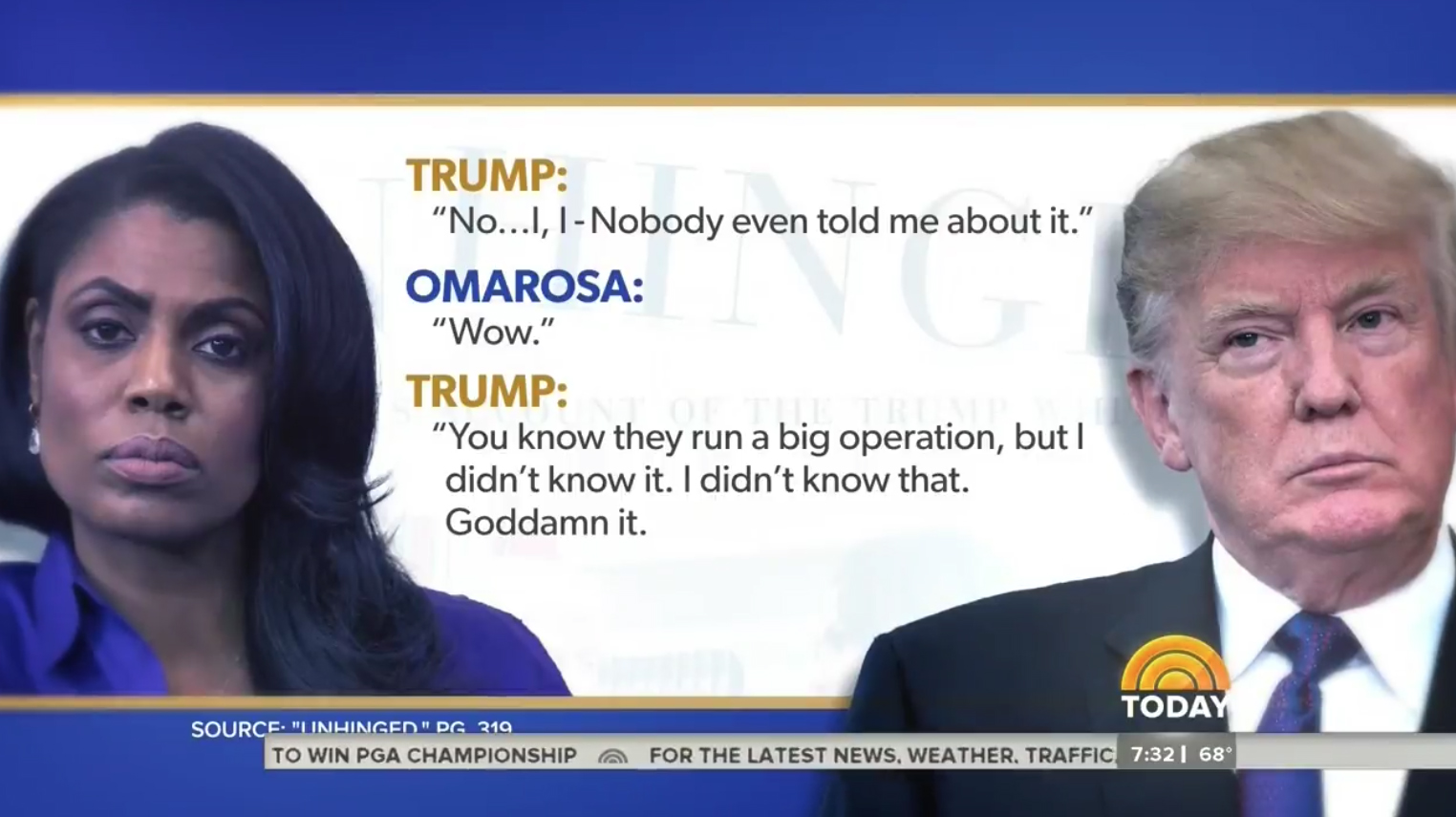 The release of recordings started with an interview Manigault Newman had on "Today" Monday, as part of a publicity tour for hew new book "Unhinged."
During its coverage Monday, "Today" used white, blue and gold on-screen transcripts of the tape.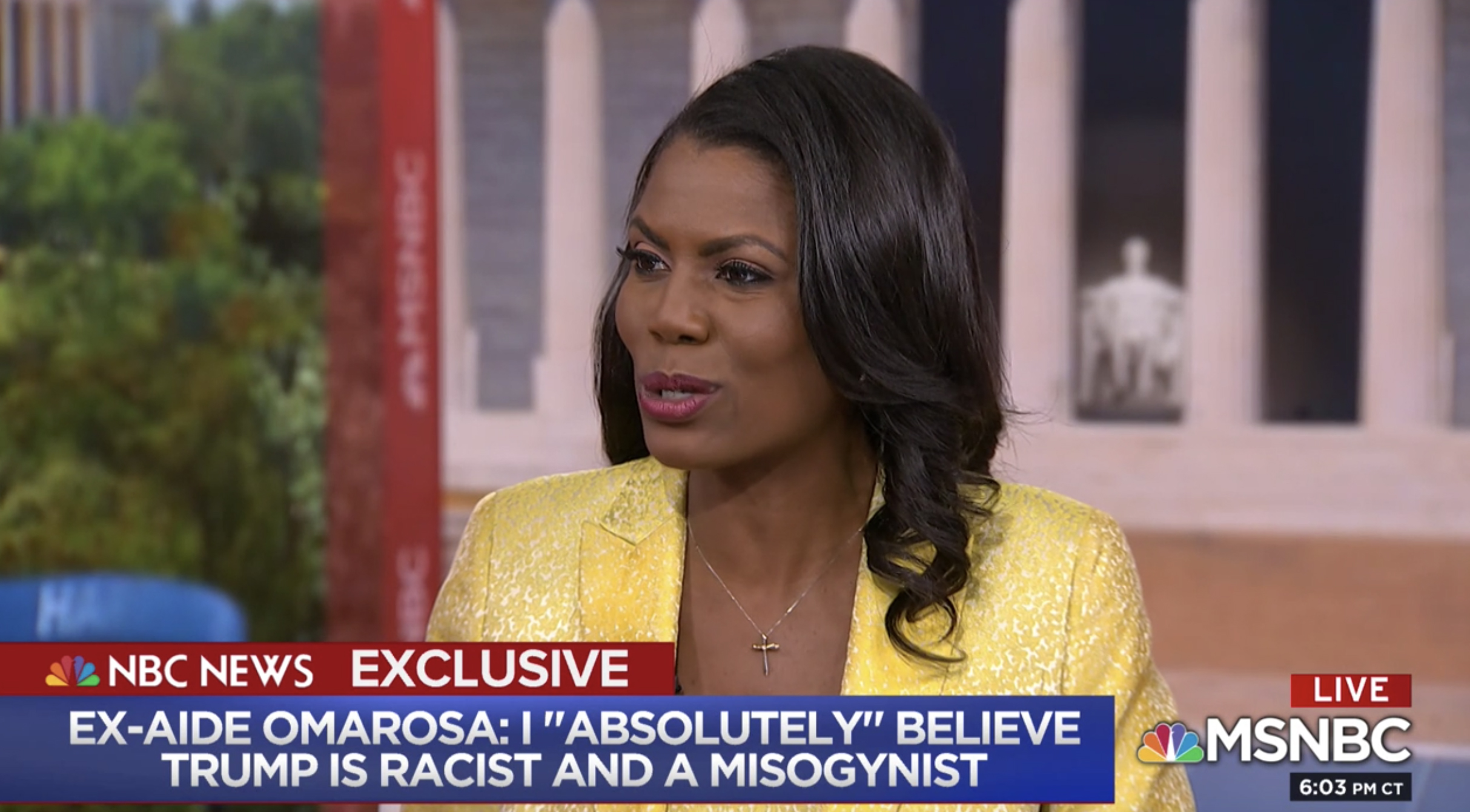 Manigault Newman gave NBCUniversal, whose flagship NBC network aired "The Apprentice" reality show that put her in the national spotlight, another exclusive, appearing later that day on "Hardball" on MSNBC, NBC News' cable news channel, being interviewed by Chris Matthews.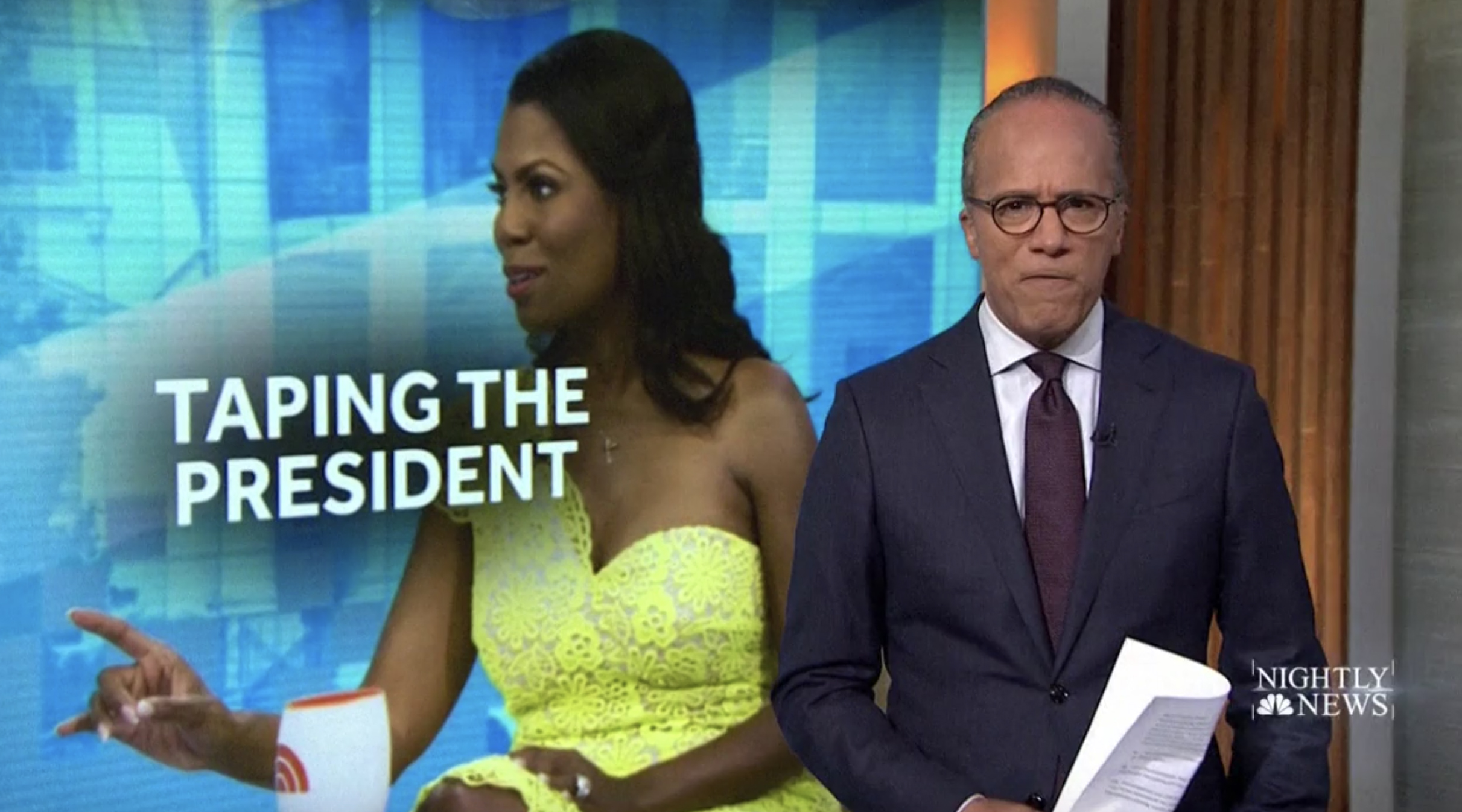 The story lead "NBC Nightly News" Monday evening as well, with anchor Lester Holt kicking off the broadcast in front of Studio 3A's video tower featuring a large image taken from her "Today" interview.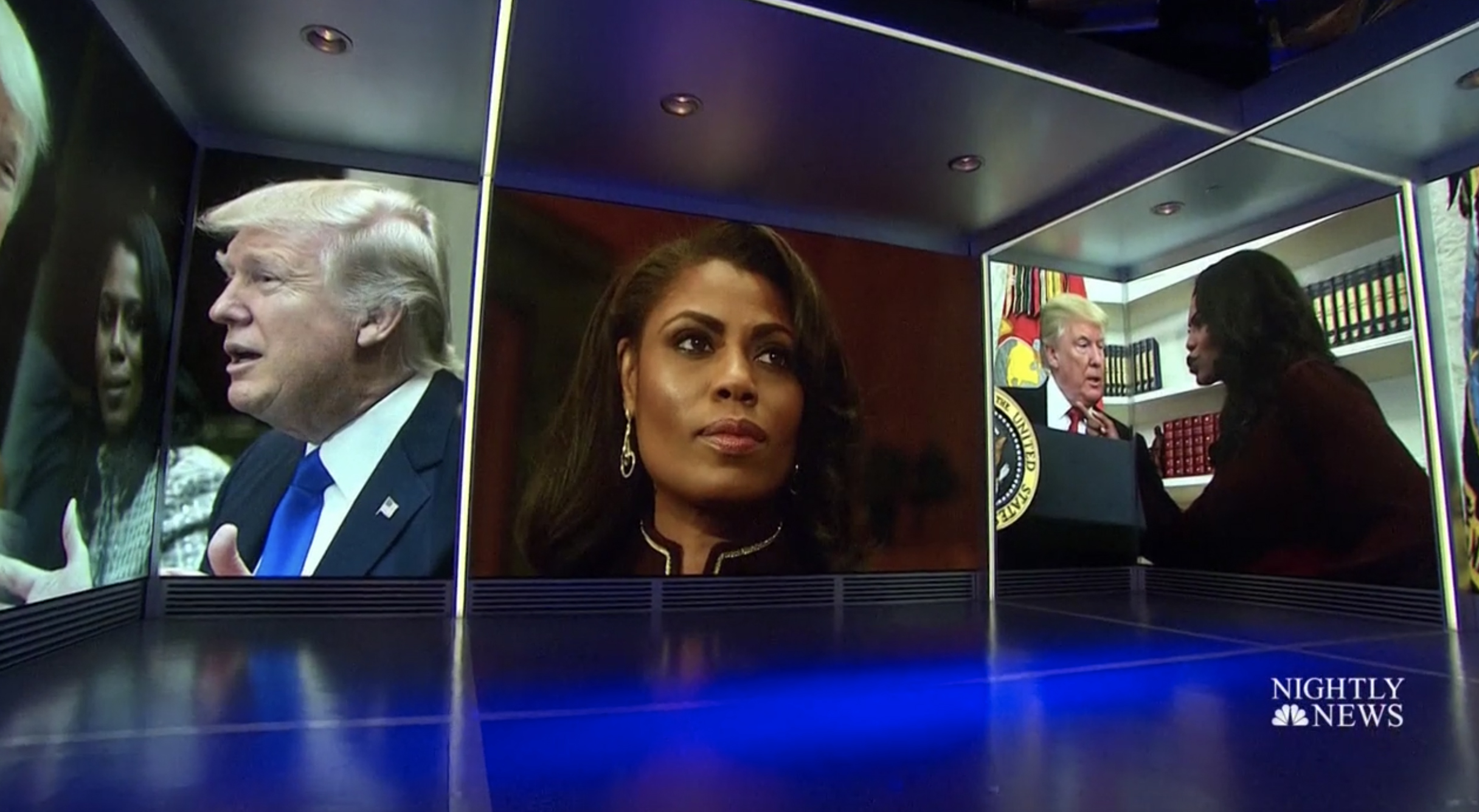 The network also displayed a collage of images of Manigault Newman and Trump on its vista video wall alcove. Similar imagery was used during the broadcast's package.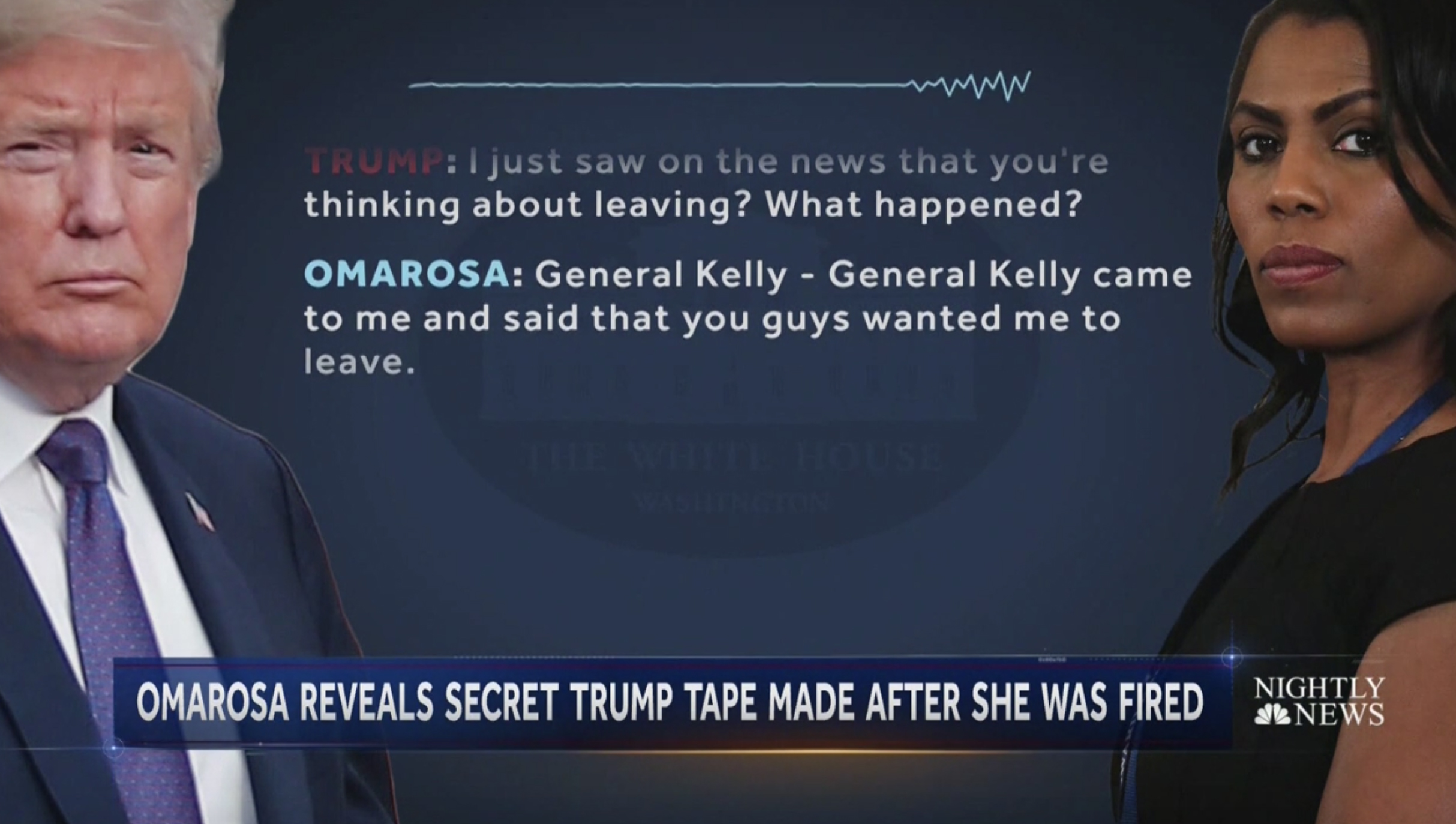 When playing the audio from the tapes in the package, "Nightly" used a redesigned transcript graphic that featured scrolling text with a "typing" effect and animated sound waves along the top, along with still photos of Manigault Newman and Trump.
Notably, "CBS Evening News" and "ABC World News Tonight" did not lead with the story, instead opting to lead with weather coverage, though the Manigault Newman tapes were featured high in both broadcasts.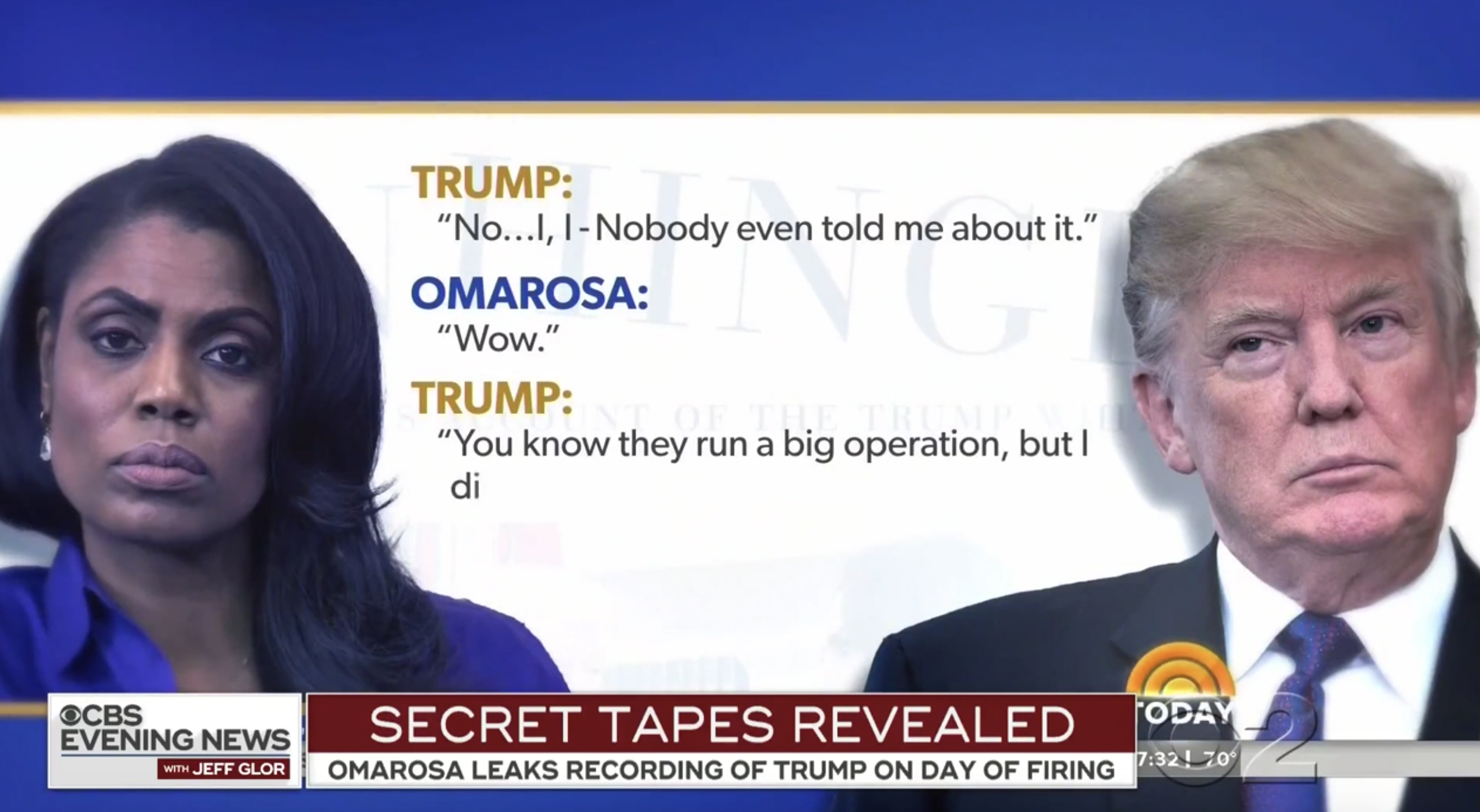 CBS simply used an aircheck of "Today" and its transcript graphic, while "World News Tonight" built its own version of the graphic, starring out the word "God" in in "goddammit," though the audio of the word was not bleeped.