How the networks are covering the Omarosa tapes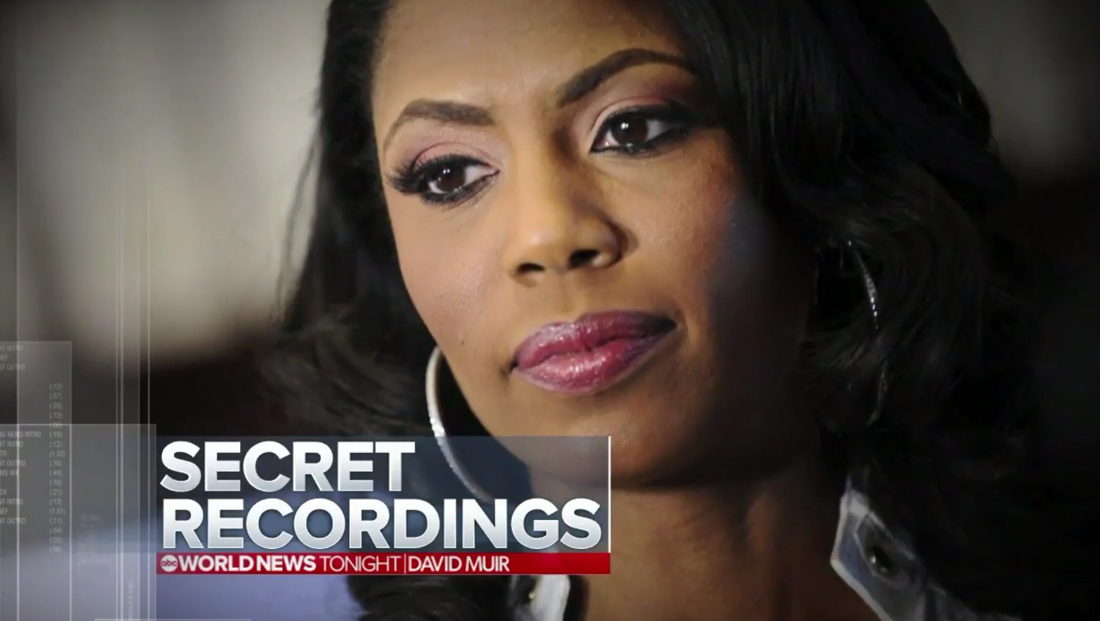 By Tuesday morning, the story continued to dominate the morning news programs.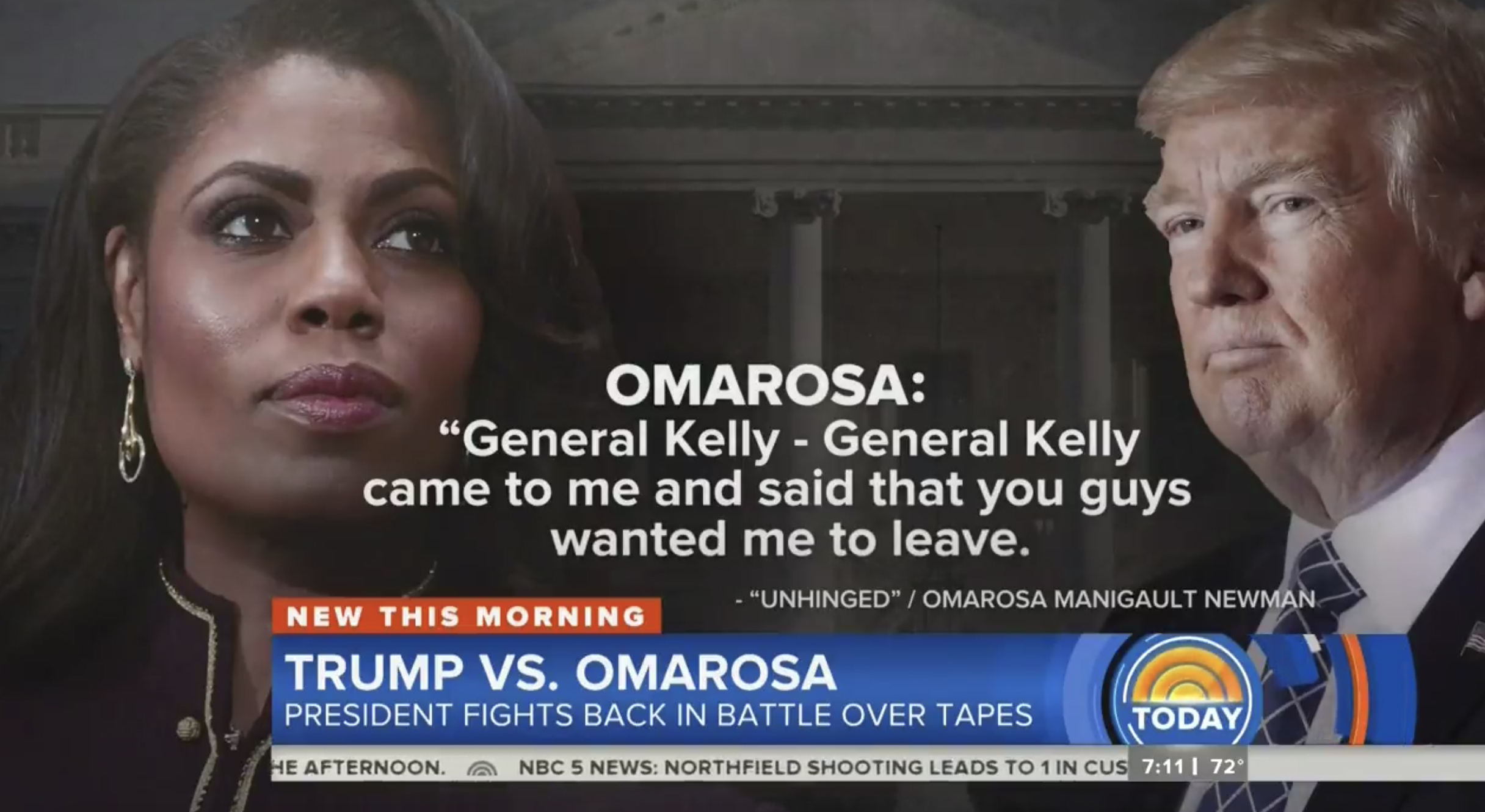 "Today" used a reworked version of the text of the tape Manigault Newman released to program the previous day.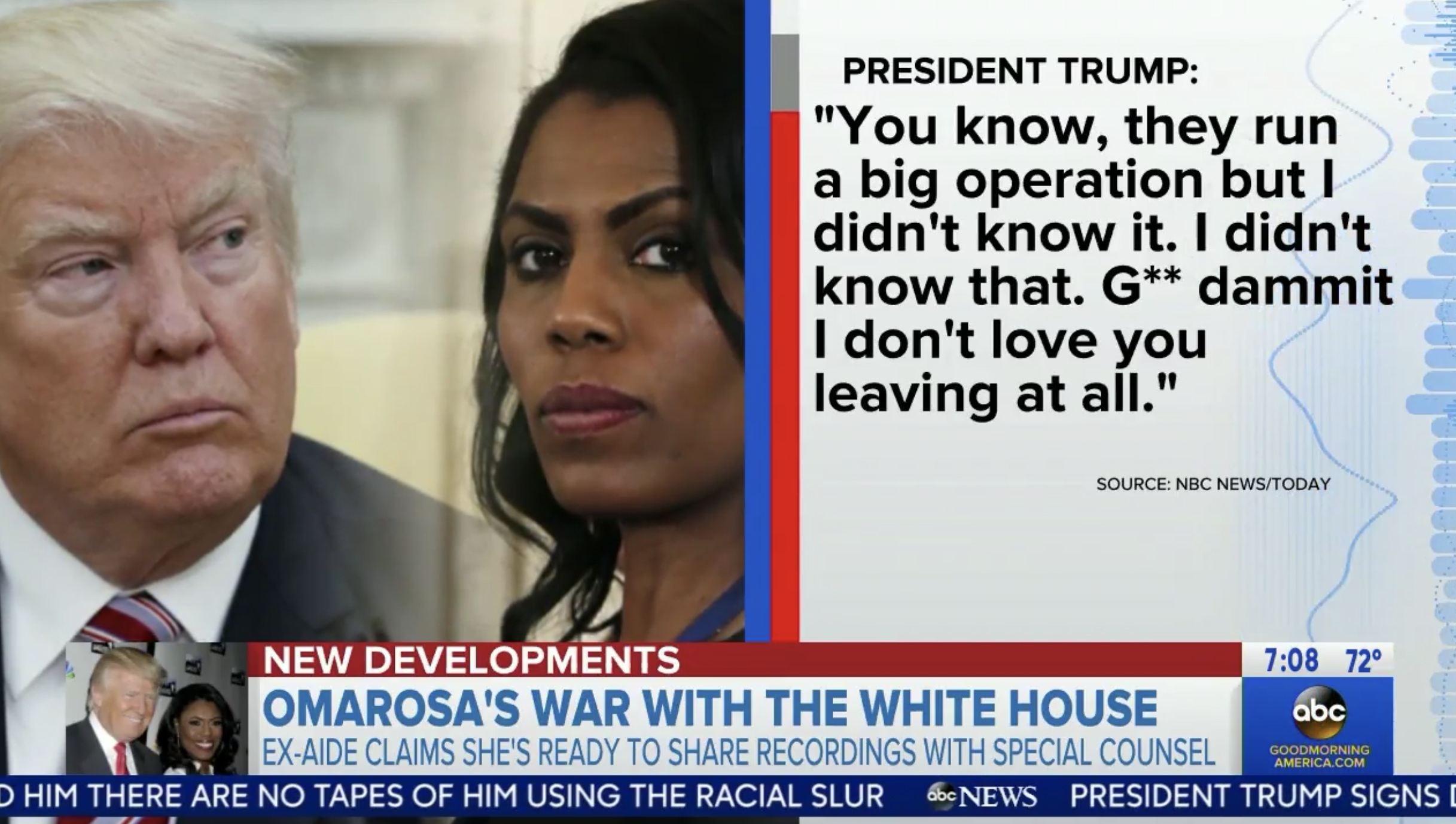 "Good Morning America" also created its own fullscreen graphics with photos of Trump and Manigault Newman along with bold red and blue vertical bars and a faux sound wave animation on the far right of the screen.
"CBS This Morning," meanwhile, obtained a new set of recordings from Manigault Newman, this one featuring campaign aides discussing Trump's discussing Trump's alleged use of the N-word and featured them prominently.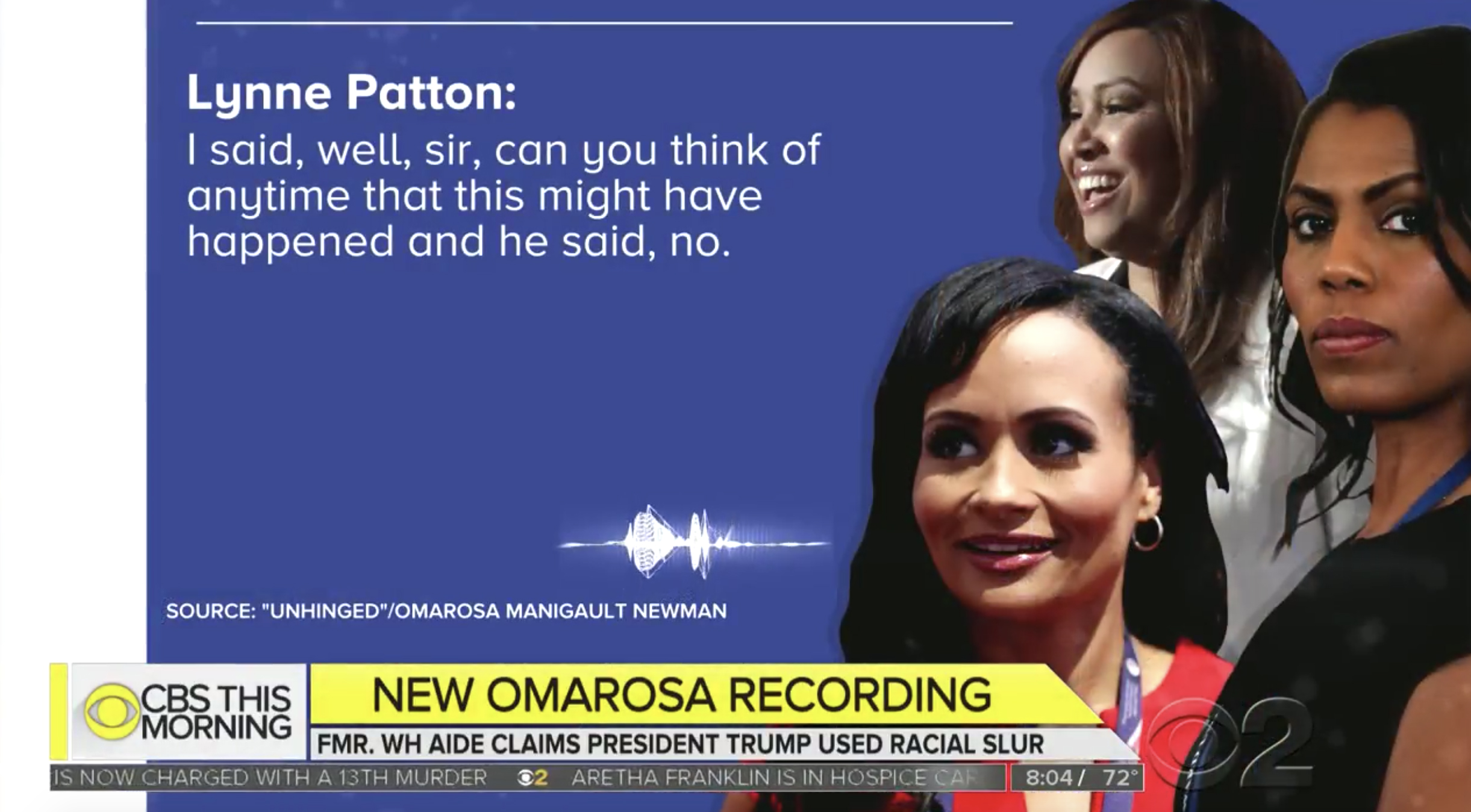 The text of the recorded phone call was shown on screen with cutout images of the participants, along with a small audio wave animation and text of what was being said in the "CBS Evening News" font Ridley Grotesk.
The release of this new recording on CBS triggered "Today" and "GMA" to update their broadcasts, with all three networks also relying heavily on still photography and B-roll footage of Trump and Manigault Newman as well as other key players and Washington, D.C. locales.