Netflix's 'Norm Macdonald Has a Show' offers peek at logo design, set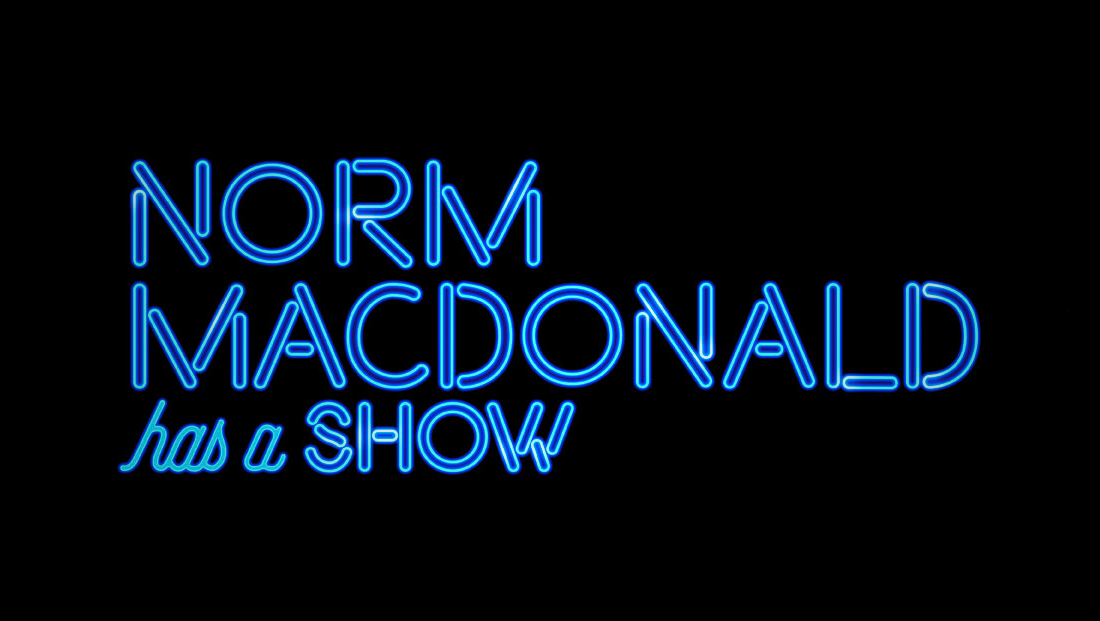 Netflix's upcoming "Norm Macdonald Has a Show" has drawn on neon lettering to create an eye-catching but clean logo.
The design features bright blue lettering formed with bold blue segments outlined with rounded edges and bright edges.
Macdonald's name appears larger, with the words "has a" in a script typeface and no outline on a separate line, before the style is picked back up in the word "Show" in smaller type.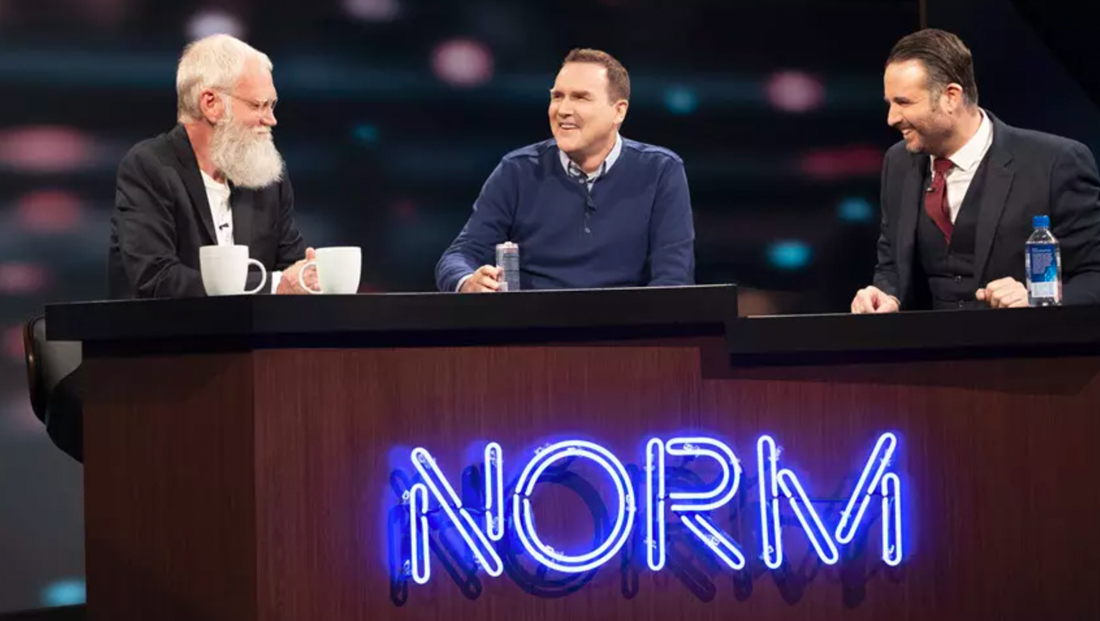 The neon light look becomes reality on the show's set, which features the word "Norm" in all capital letters formed from what appear to be neon-like tubes on the front of the multi-level desk backed with dark background with blurred colored accents.
Netflix cancels Michelle Wolf and Joel McHale's talk shows https://t.co/AktZuHWTJP #BroadcastNews #TVNews pic.twitter.com/Y6PNkE71GH

— TVNewsMix (TVNewsInsider) (@TVNewsMix) August 20, 2018
The 10-episode season will launch Sept, 14, 2018, on Netflix and follows the cancellation of two high profile talkers headlined by Michelle Wolf and Joel McHale.
Macdonald will be joined by his longtime Norm Macdonald Live sidekick, Adam Eget, and the guest lineup includes Drew Barrymore, David Spade, Judge Judy, David Letterman, Jane Fonda, Chevy Chase, M. Night Shyamalan, Michael Keaton, Billy Joe Shaver and Lorne Michaels.
Letterman is also credited as the show's official location scout, while Macdonald serves as an executive producer alongside Lori Jo Hoekstra, K.P. Anderson, and Daniel Kellison.
Season one of "Norm Macdonald Has a Show" was filmed at Sunset Bronson Studios in Los Angeles with scenic design from JHD Group, who also provided the set for McHale's now-defunct "Joel McHale Show."
The series is produced by Anchor Spud Productions and Pygmy Wolf Productions in association with Lionsgate Television.