'Fox & Friends' and Bob Evans serves up breakfast in 'Fox Square'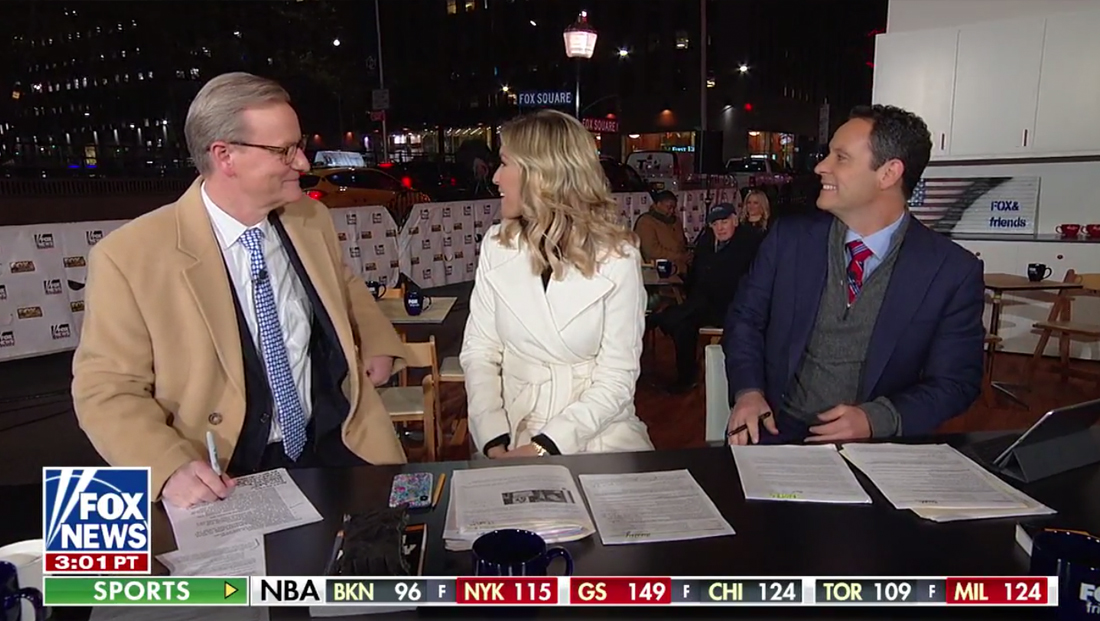 After announcing plans for an outdoor experience dubbed "Fox Square" — Fox News' morning show "Fox & Friends" broadcast from the outdoor area Tuesday morning — complete with a sponsor tie-in.
Fox's morning offering originated from outside of Studio F Tuesday, Oct. 30, 2018.
"Fox Square" will play a prominent role in the network's coverage of the 2018 Midterm Elections.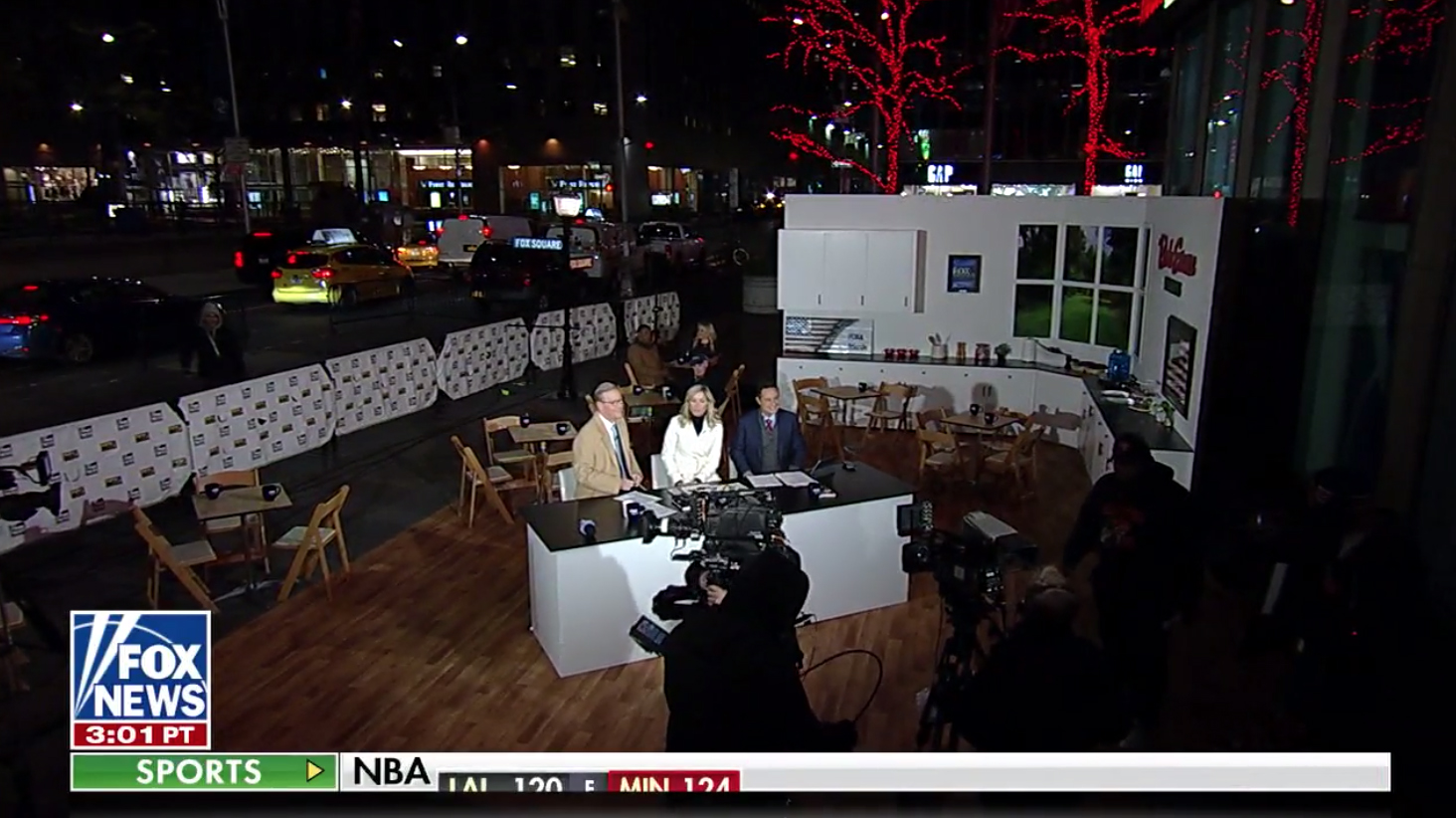 The hosts sat behind a boxy white desk with a signpost featuring two "Fox Square" street signs on a faux lamp post situated between them.
It's worth noting that, from the camera's perspective, the blue version of the sign points left and the red right.
In addition to the anchor desk, Fox also erected an L-shaped "kitchen" for a "Breakfast with Friends" promotional tie-in with packaged food line Bob Evans.
At the top of Tuesday's show, the hosts encouraged viewers to join them at Fox Square to enjoy complimentary breakfast featuring Bob Evans items.