NFL's 'GMF' moving NYC locations after London stint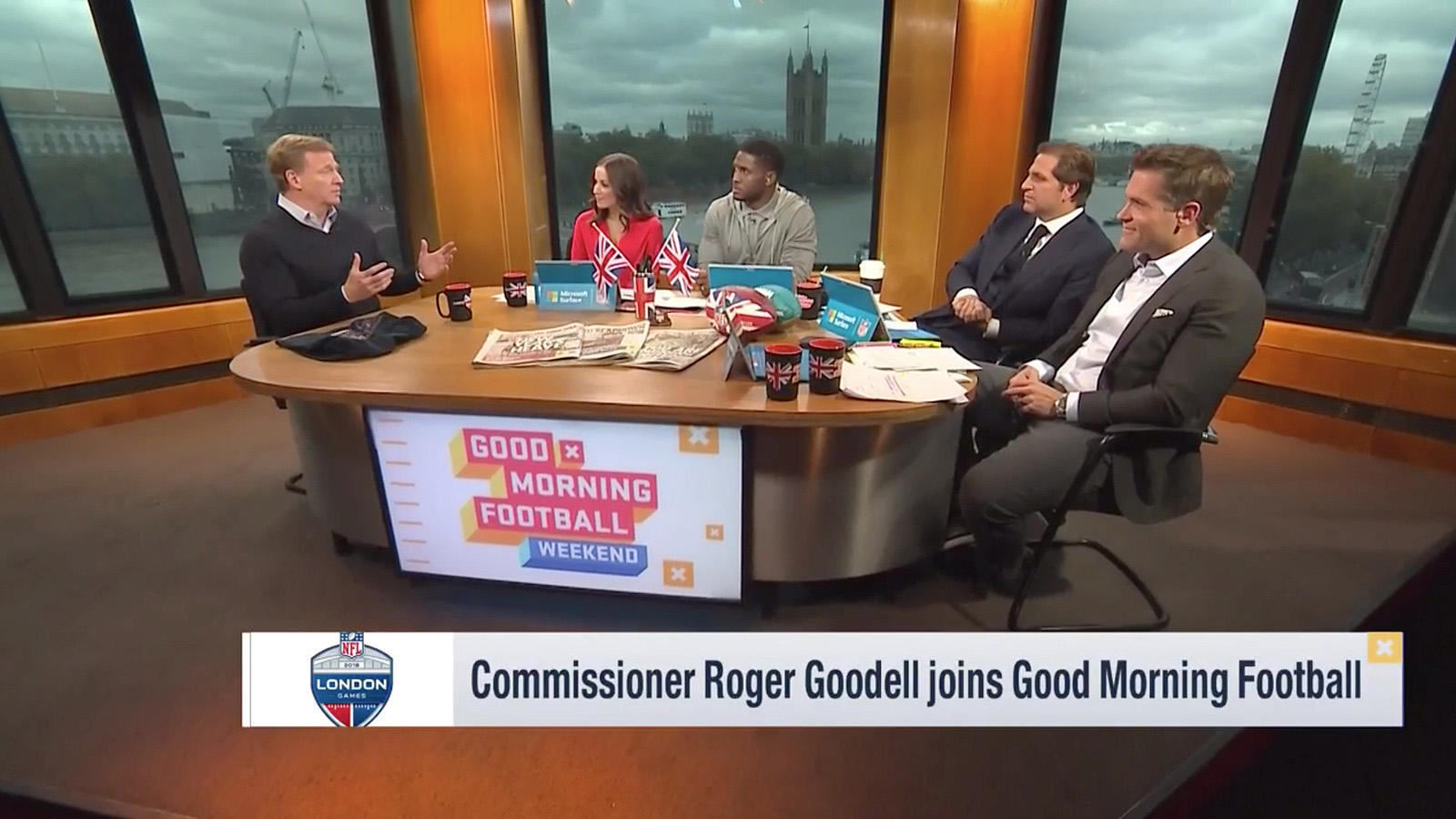 NFL Network's morning show, "Good Morning Football," has been broadcasting from afar the past couple of weeks as the program relocates homes in New York City.
Timed with the NFL's annual London games at Wembley Stadium, the broadcast from the Westminster Live Studios on the River Thames allowed for work to occur behind-the-scenes in the United States.
"Good Morning Football" had relocated last season from the CBS Broadcast Center to the newly constructed NFL Experience in Times Square, borrowing the space's cafeteria each morning for the broadcast with the show being run from a control room at NFL Films headquarters in Mount Laurel, New Jersey.
However, the NFL Experience shuttered operations in October, prompting the program to again migrate to a new home, this time SNY's production facility at the World Trade Center in Lower Manhattan.
The show will resume New York City broadcasts on November 5, following a small stint in Mount Laurel, where its using the newly constructed NFL Films Stage 1 from Jack Morton Worldwide, which also regularly hosts the weekend edition of the program.