NBC's peacock goes cold turkey for Thanksgiving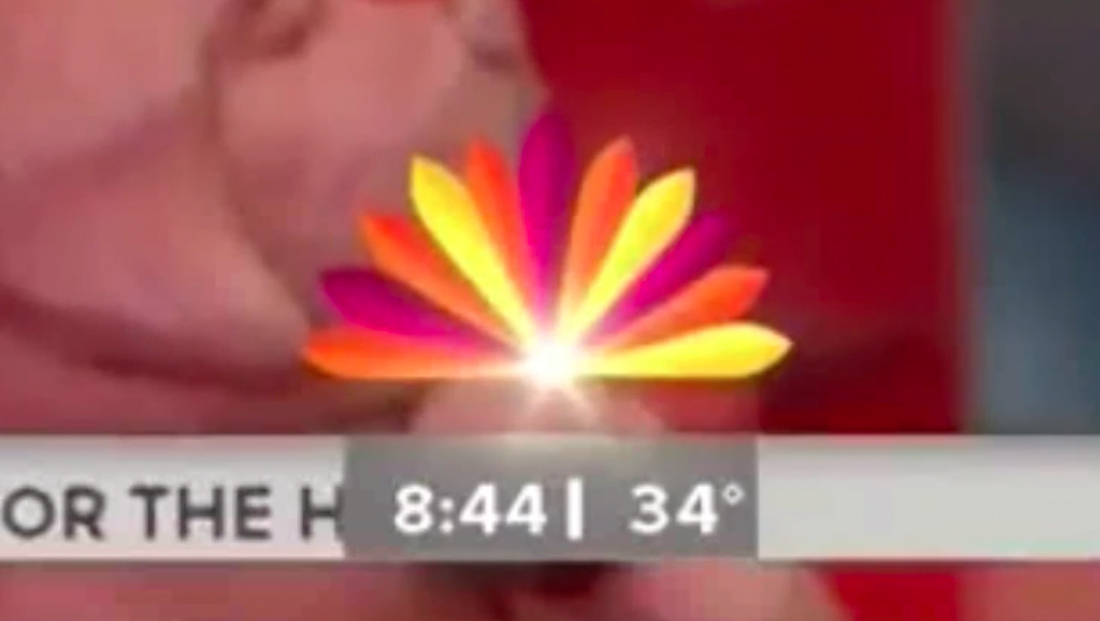 The "Today" bug's peacock flew the coop for its Nov. 22, 2018, Thanksgiving edition.
The show normally sports the iconic NBC peacock as part of a looping bug in the lower right of the screen — with both a "Today" sunrise icon and logotype and "today.com" version of the look rotating with an NBC News logotype tucked under a full color version of the NBC peacock.
For select segments on Thanksgiving Day 2018, however, NBC replaced the NBC peacock with a stylized red, orange and gold arc meant to look like a turkey's feathers.
The look is similar to the stylized version of the peacock that, thanks to the magic of animation, turns into the six-feather version of the NBC peacock in the "NBC presents" vanity card the network introduced this year — and that typically airs before non-news programming.