'Conan' gets debuts linear new set for 'slimmed down' version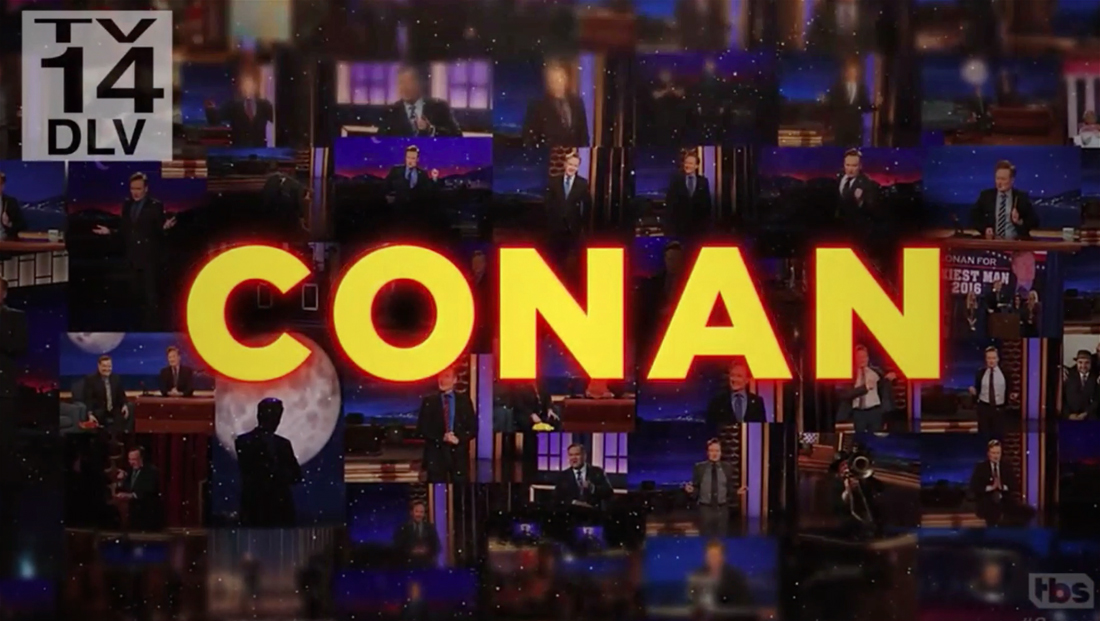 After being off the air since Oct. 4, 2018, "Conan" returned to TBS Tuesday, Jan. 22, 2019, in a revamped half-hour format — and along with it a new set and graphics debuted.
The new show keeps the old "Conan" typography, though it's now in a new Pantone color known as "Team Coco Orange" — a color carried over from the previous look that also incorporated into the new design.
The show's open has been updated to include a variety of headshots of host Conan O'Brien, including shots from his childhood and long comedy and television career, while the title card shows violet tinted clips, arranged grid-like, behind the show's title.
However, in order to focus on the orange, the multicolored dots under the "Coco" title have been removed from the title slide.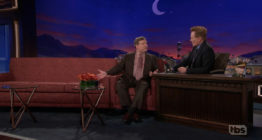 Set Design
Conan
View a gallery of this project…