'Today' addiction series texturizes main open's look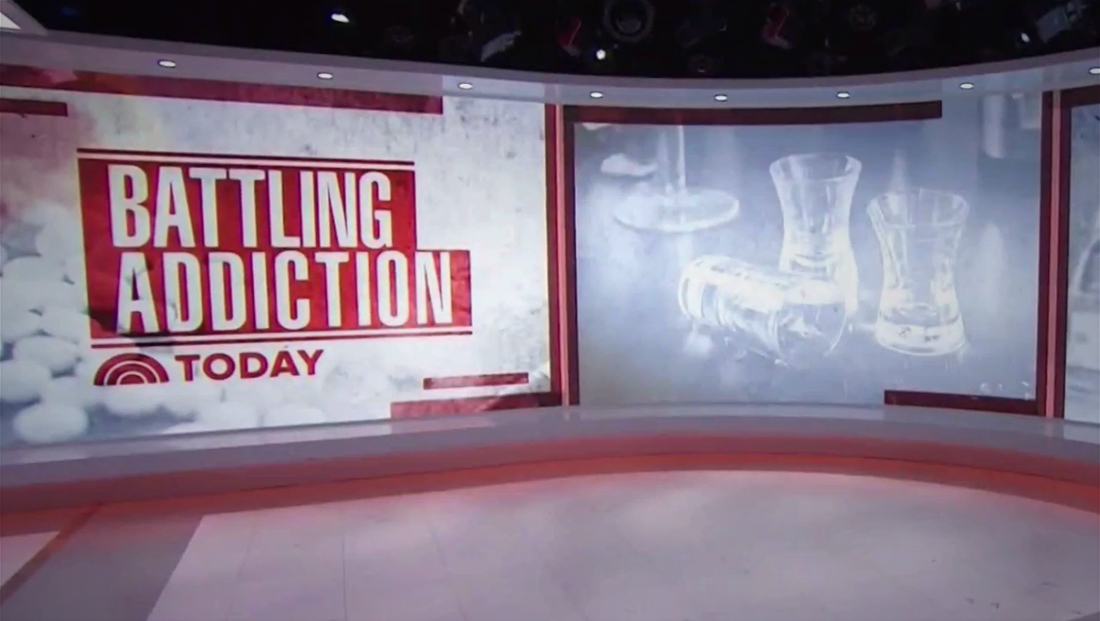 NBC News' "Today" started a new series — "Battling Addiction Today" — with a gritty, textured take on the rectangular and line motif with narrow typography used in the show's main open.
The series, which debuted March 19, 2019, included a stinger as well as a "video on video" and "walk and wander" shot using Studio 1A's large video wall that showcased key data about addiction in America.
The logotype features the words reversed out of rectangular boxes with accent lines on top and bottom.
The wall itself was divided into three panels with thick red accents — the far left features the segment logotype, while the middle and far right had background images that provided a foundation for the data points.
In addition, the open shifts to a red instead of the shades of oranges used in the first hour's open.