The Weather Channel tweaks graphics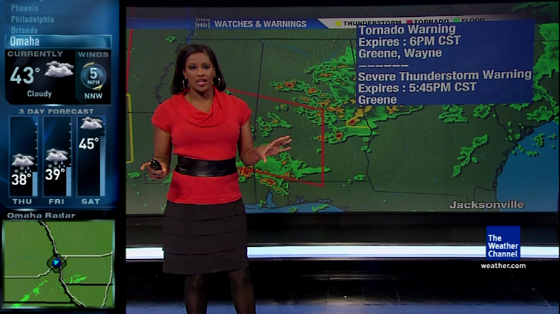 Via TWC Today, The Weather Channel has debuted some small tweaks to many of its graphics. Some of the main changes include new icons on all graphics, and a new, simpler, header on maps.
TWC is currently in the process of rolling out the changes, so it's unknown if the actual show packages and opens will change at this time.
Previous Map Header: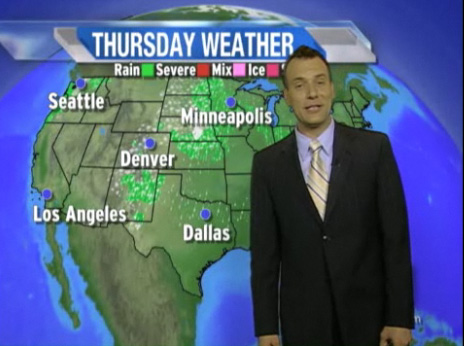 New Map Header: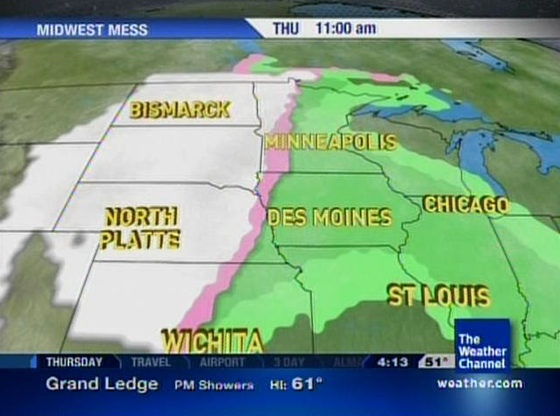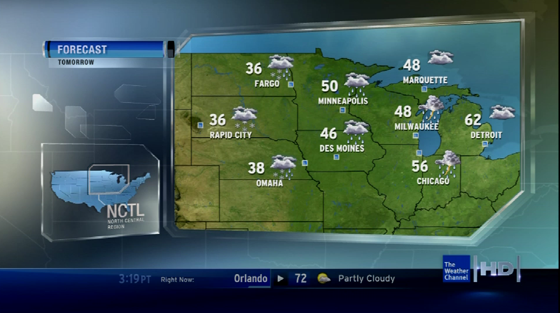 The new elements so far are smaller and more geared towards HD. TWC also made major changes to the lower display bar, which displays current conditions.
Update: We've also spotted these L3's. They match the new headers with the use of angles.