News 12 Oregon debuts new set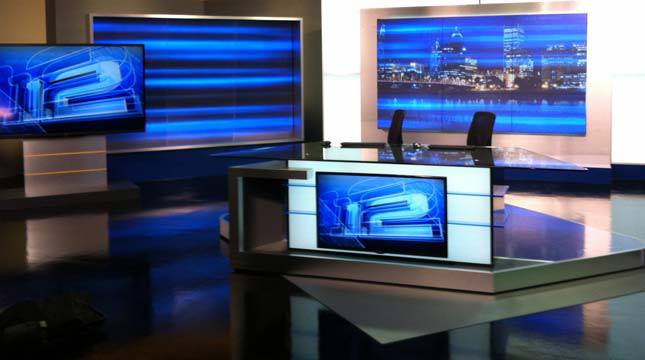 KPTV-TV, Fox 12 Portland, debuted a new set over the weekend.
The set has a sleek polished metal and backlit finish, with some horizontal blue lines adding depth. Camera center is a 3×3 bezel-less monitor array, with more large monitors positioned around the set for OTS and standup uses.
The only questionable part of the set is the large yellow header, which looks a bit out of place. Thankfully, the header will rarely appear on air.
The station has posted a time-lapse of the set installation.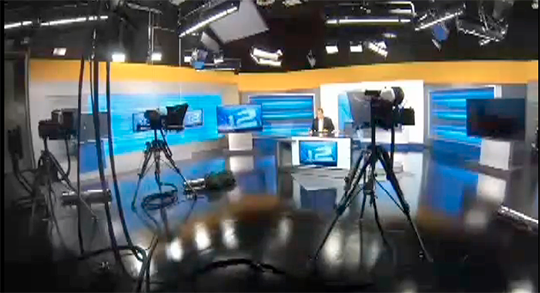 While this set appears to have been created on a budget (and all the money put into camera center), the overall look is nice. The graphics work with the metal and backlit sections. The desk is unique, but not over the top.