PrimeTime Lighting introduces brighter LED light series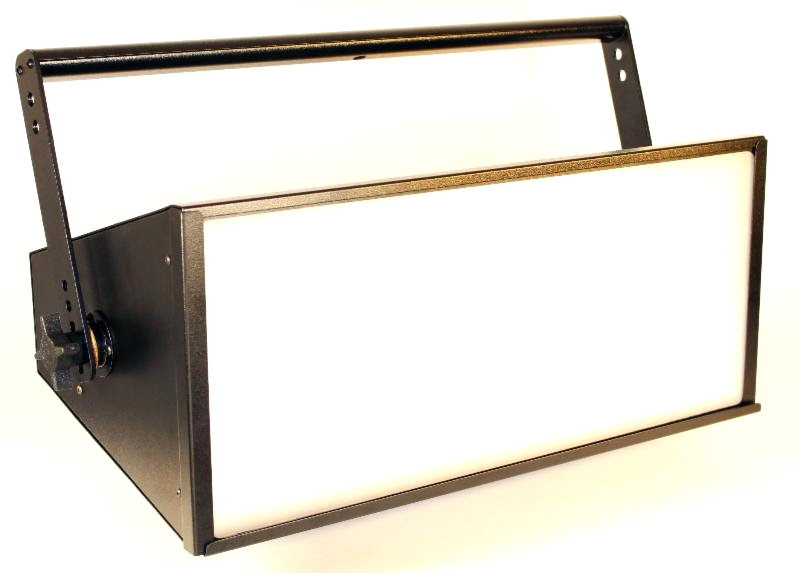 PrimeTime Lighting Systems, Inc. introduced the SLED series of LED luminaires this week which are brighter than most other LED fixtures in the broadcast studio lighting market.
Glen Harn, PrimeTime CEO, stated, "Lighting designers, TV broadcast studios, worship facilities and systems integrators across the country have told us they are excited about our new SLED series light fixtures. The instruments are poised to set new studio lighting standards for LED lighting."
The company is offering the SLEDs now at limited time introductory pricing with PrimeTime's legacy of high performance, superior quality and lasting durability.
The lights, dubbed the SLED series because of new LED technology, includes two different luminaires which were heavily influenced by existing top-selling PrimeTime fluorescent fixtures. Harn plans to extend the series.
The 1SLED and MSLED are the first and are available from lighting dealers, resellers and systems integrators featuring:
Single shadow rendering with a consistent soft light output for optimal talent lighting
Top quality Light Emitting Diodes (LED) with 50,000 hour rated lifetime
High Color Rendering Index (CRI)
Built by hand in America
Uses new energy-efficient LED technology
Brighter than other LED and fluorescent lights
Flicker-free performance to keep talent cool
Local and remote dimmable using local adjustment or optional DMX-512 signal decoder(s)
All aluminum construction and weigh less than most lights
1SLED
Performs key, fill, side or back light on a chroma key or interview set with LED performance. Influenced by PrimeTime's top-selling 1SL, the 1SLED can by used in broadcast studios, video conference facilities, city council chambers or motion picture and TV production. 1SLED specifications and photometrics can be found at www.PrimeTimeLighting.com/1sled. Introductory, limited time only MSRP is $1,885 for the 1SLED or $2,050 with DMX.
The 1SLED perform s key, fill, side or back light in any application.
MSLED
The new MSLED is a great solution for low ceiling applications. This LED was influenced by PrimeTime's popular MSL fixture and can be used in many functions. Specifications and photometrics are at
www.PrimeTimeLighting.com/msled. MSLED Introductory, limited time only MSRP is $1,485 or $1650 with DMX.
The latest in design, production and engineering
Subscribe to NewscastStudio for the latest delivered straight to your inbox.