Grand Rapids forecaster falls victim to spider prank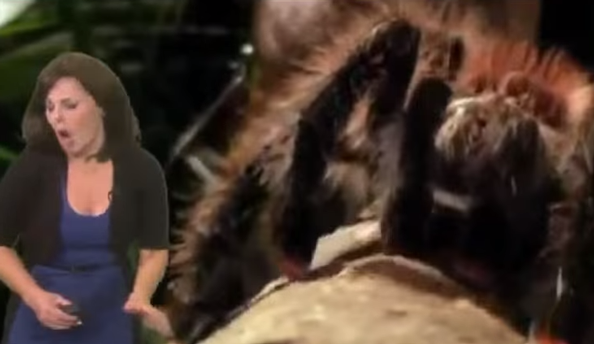 National Face Your Fears Day was Oct. 14 and one station saw that as opportunity to play a prank on one of its own.
Kelly Smith, a forecaster at the Grand Rapids, Mich. Fox affiliate WXMI-TV, has a bit arachnophobia — something that was apparently well known around the station.
So her thoughtful production team thought it might be fun to play a prank with Smith's weather maps and pop up some rather intense, close-up footage of spiders behind her.
The reaction is priceless…