Indianapolis stations prep for network swap with new logos


WTTV-TV, which is scheduled to shed its CW affiliation Jan. 1 in favor of CBS, has already released a new logo and branding.
The Indianapolis station, which currently brands as "Indiana's 4," will switch the network-centric "CBS 4" in the new year.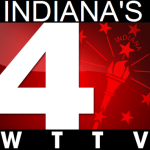 WTTV-TV currently uses a square red and black logo, shown at right, that includes the torch and start motif from the state flag.
The new logo, however, switches to a sunny orange-ish yellow for the number 4 and silver-gray stylized CBS eye.
In some ways, the new look conjures images of an infamous Microsoft WordArt effect (you know the we're talking about), but does give the station a less cluttered look by eliminating the state flag elements.
The new design also overuses shading and gradients and features and also includes an arc-shaped gel effect that runs through both the eye and number. That is a nice touch that subtly incorporates the circular CBS logo and network branding graphics.
Meanwhile, soon-to-be former CBS station WISH-TV has released its new logo for when it becomes a CW station.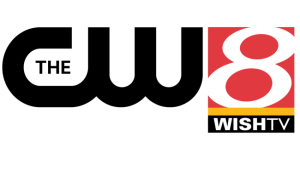 For its new look, WISH-TV is keeping its familiar red, yellow, black and white logo with italicized "8" but tacking on the curvy CW logo on front. In a wise move, the station is opting out, at least in this rendition of the logo, of the CW green color scheme.
This new look actually blends fairly well for being composed of two independently designed logos. The curves in the "C" and "W" tie into those in the numeral, while the square corners in the top of the CW logo mirror the boxes used in the WISH-TV logo.
WTTV-TV had originally been expected to keep the CW on a digital subchannel, branded as "The CW Indianapolis 4.2" and even prepared a rendition of the logo that uses the network's green color.
The latest in design, production and engineering
Subscribe to NewscastStudio for the latest delivered straight to your inbox.