The BIG cost of Miami Newsplex redo?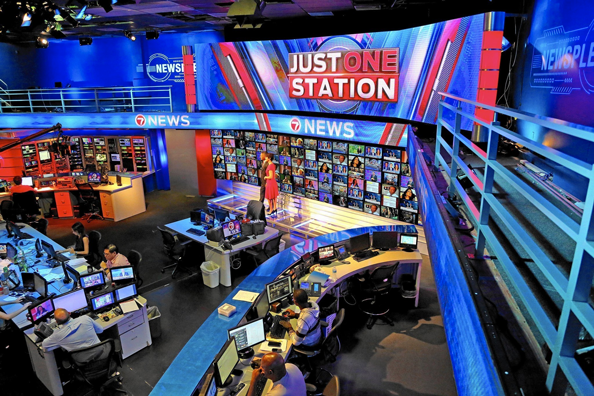 BIG things require BIG money, apparently.
The South Florida Business Journal reports that WSVN-TV spent a cool half a million bucks on the changes to its newsplex set — that according to station owner and billionaire businessman Edmund Ansin.
Back in February, the Miami Fox affiliate began running heart-racing promos promising "something BIG" was coming — which turned out to be an overhaul of the station's newsplex set. A preview of the new look was released last week.
Ansin, who also owns WHDH-TV in Boston, also scooped up a 75,295-square-foot office building across from WSVN-TV's studios in January for $13.76 million through his Sunbeam Properties subsidiary.
According to SFBJ, Ansin bought the property as possible future office space for his business ventures, though he didn't specifically mention WSVN-TV using part of the space.