Green is universal on St. Patrick's Day, even in the Orange Room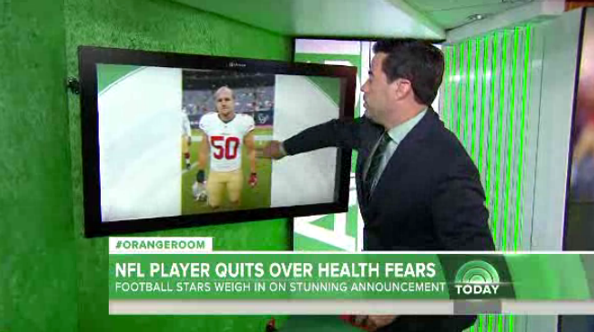 It's one thing for anchors to wear green clothes on St. Patricks Day — but what about decking out part of the set in green. A bit much? Maybe, especially if that part of the set is called the "Orange Room."
Apparently not content to let its interactive hub the "Orange Room" only shine on Halloween, NBC News' "Today" turned the room's walls and graphics green for today's show.
It was a bit ironic to see host Carson Daly, covering a story about a young NFL player's retirement, standing in a violently green set with the hashtag #OrangeRoom under him.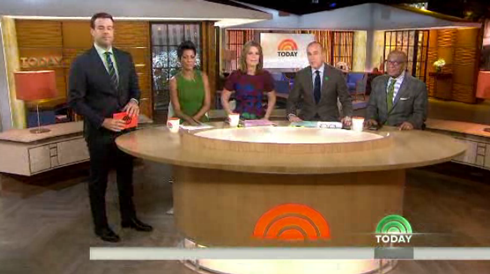 In addition, "Today" also changed its lower thirds and bug green — though we are disappointed some of that "o'shorthand" from last week didn't make it into the graphics during the Orange Room segment. Maybe something like:
Wee NFL player quits o'health fears: North American football stars weigh in o'stunning decree
"Today" is no stranger to tinting its lower thirds various colors, including going gray for "50 Shades of Grey Week" and pink to celebrate anchor Savannah Guthrie's baby girl. The show also changes to green for its parent company's annual "Green is Universal" celebration.