Conan 'lists' set on Airbnb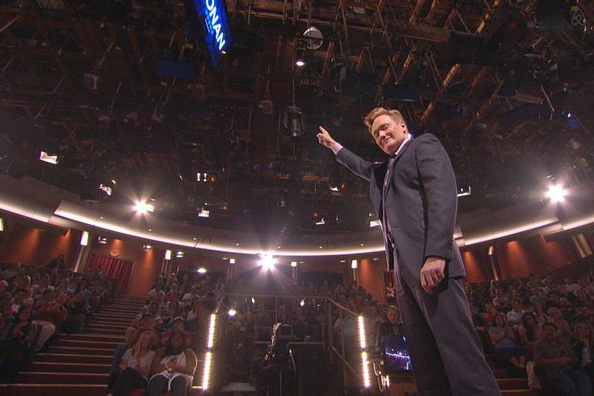 TNT late night host Conan O'Brien has "listed" his studio and set on Airbnb, giving a lucky fan and a guest a chance to spend the night in the rafters of the pre-war studio.
O'Brien, who was publicly ousted from NBC's "The Tonight Show" in 2010 after just seven months in the host's chair, now appears nightly on the Turner owned cable network.
Airbnb, for those not familiar, is a site that connects people willing to let total strangers sleep in their homes or apartments as a cheaper alternative to hotels.
Conan's listing is part of a Airbnb's "Night At" series of listings, which offer up unusual, high profile or extreme one-night stays, often as part of contests or fundraisers. Past examples have included a room suspended 9,000 feet above ski slopes and a night in a luxury suite at the United Center, home of the Chicago Bulls.
In Conan's case, one fan and a guest will be treated to a night in the rafters of his studio, high above the set. The listing claims a "real bed" will be provided and asks guests not "throw D batteries at the host during the show," but notes that is allowed during commercial breaks.
"Conan" originates from Studio 15 on the Warner Bros. lot in Burbank, Calif., which was built in the 1927.