Canadian sports network TSN debuts new set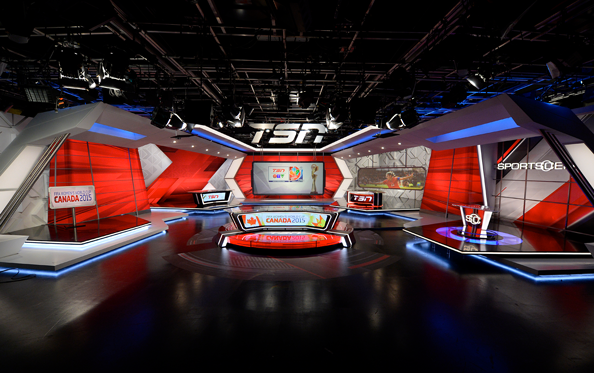 Canada's TSN debuted a new set with its coverage of the FIFA Women's World Cup.
The set, which will be used for other TSN programming in the future, including their version of "SportsCenter." ESPN is a minority stakeholder in the Canadian venture.
The set itself makes heavy use of bold angles and geometric shapes along with backlit and video wall panels. A main anchor desk sits in front of a large video wall and is flanked by two smaller desks, one against a graphical background and the other in front of a suspended, wide video panel.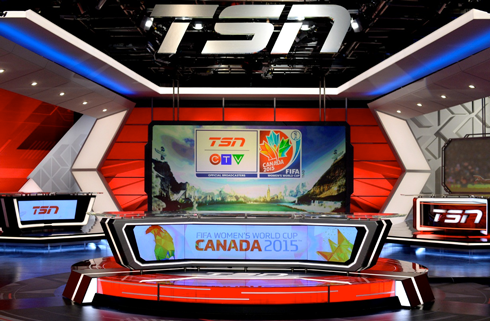 The "SportsCenter" area sits off to camera right, while an additional anchor area with video panel is on the left.
The daring lines and angles on this set draw the eye into the dimensional logo mounted in the center of the studio. The visual look is further enhanced by unique patterns on the walls and uniquely angled sections of backlit wall that jut out unexpectedly into the studio space.
The video panels, meanwhile, feature unique frames that show attention to detail, while the arrangement of the three anchor desks likely will provide some interesting cross shooting opportunities.