Stephen Arnold Music captures Promax Gold with image campaign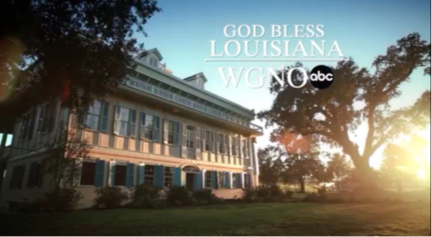 Stephen Arnold Music's image campaign for WGNO-TV took home gold at the PromaxBDA Local Awards.
"God Bless Louisiana," which has ran in various forms on WGNO-TV since 2011, won in the General Branding/Image Campaign Small Market category. The winning campaign consisted of three :30 spots – "Music," "Traditions," and "History" – plus two :05 id's.
"Stephen Arnold Music's score for 'God Bless Louisiana' continues to resonate strongly with our viewers," said Jeff Funk of WGNO-TV. "Their music perfectly matches the vibe, the scene, and the feeling that you experience walking through New Orleans. Stephen Arnold Music did an amazing job encapsulating all of that in one track."
The image campaign features a soulful gospel backdrop scored by Stephen Arnold Music with an arrangement of organ, guitar, bass and brushed drums.
The campaign was recorded on location in New Orleans.
In addition to the 2015 Promax Gold, the "God Bless Louisiana" campaign has also won a 2014 Emmy for Best Promotion Campaign, a 2014 TELLY Award TV Promotional Branding, and multiple ADDY Awards.
"'God Bless Louisiana' has endured because it serves as a true inspiration to its viewers," said Stephen Arnold, president of Stephen Arnold Music. "We're proud that our music plays a continuous role in a campaign that uplifts the New Orleans community — that's Sonic Branding at its best."