RCS signs multi-year agreement with Fox Sports Netherlands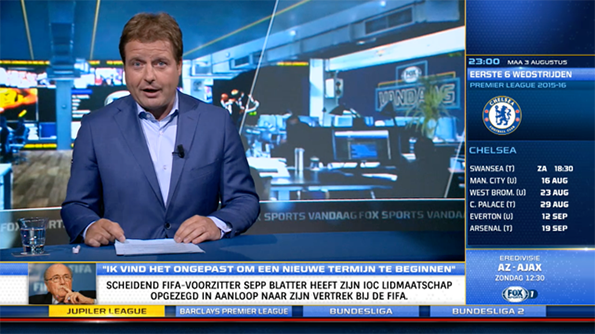 Reality Check Systems (RCS) has signed a four year graphics technology agreement with Fox Sports Netherlands.
Under the deal, RCS will provide technology that facilitate a customizable reverse L-Bar graphic that the network's editorial team may instantly edit and populate with real-time player, team and match stats.
With an array of templates available on the systems for a wide range of sports, the network plans to use the technology to enliven "Fox Sports Vandaag," its daily highlight show, as well as other half-time, pre-match and post-match studio coverage of live sporting events, including the 2015-2016 Eredivisie soccer season.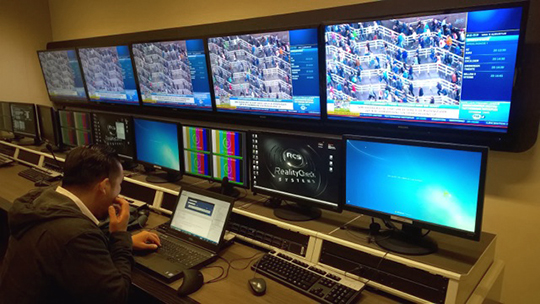 "Not only will these new graphics make for more compelling live coverage for sports fans, but also for match and game replays, all without detracting from the action," said Henk van Meerkerk, head of production at Fox Sports Netherlands.
Prior to launch, RCS worked out of its London facility to build the comprehensive graphics workflow, which includes two Vizrt Viz Engines, custom authoring and playout applications, a SQL database and an Opta data parser.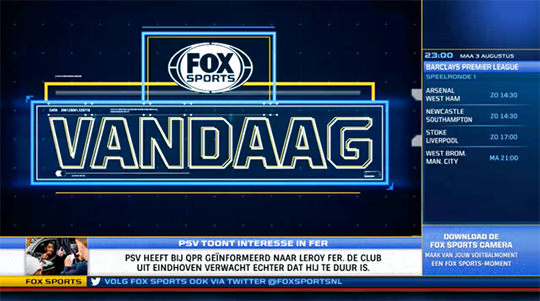 The technology allows the network's editorial team to display and populate the reverse L-Bar graphic with desired news and stats before, during and after live and repeat match programming. An intuitive UI simplifies the manual entry of news into the different components of the L-Bar – a side wing, bottom ticker, topic bar and promo carousel – and makes it easy to adjust the content of the playlists or add new items on the fly.
"We're excited to help them become the first network in the Netherlands to implement an ambitious, versatile reverse L-Bar package, and to work with them to adapt it for multiple programs and new ideas," said David Peacock of RCS. "We were able to create a flexible, easy-to-use setup that delivers a consistent look for the brand across the Fox Sports output, while also adding new tools to their production arsenal that allow them to better engage viewers."