New graphics for Boston Fox affiliate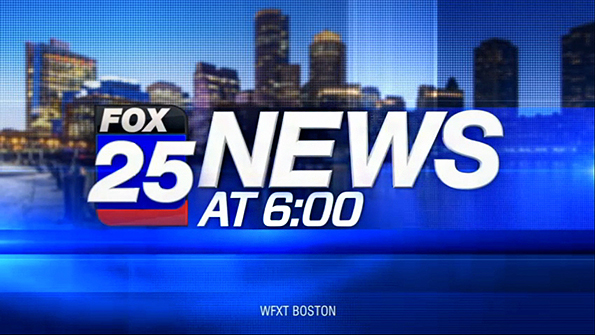 Cox's WFXT-TV, the Boston Fox affiliate, switched to a new motion graphics package on Tuesday, dumping the Fox O&O look.
The new look keeps the red and blue palette, adding a logo that is unique among Fox affiliates.
The logo design changes the font of the numerals and adds curved corners in two places, keeping similar proportions to the previous.
The broadcast design package is fairly simple, using a two toned blue bar for the lower thirds with a condensed sans serif font.
The various full screen graphics include a curve of red and blues, with repeating glossy rectangles.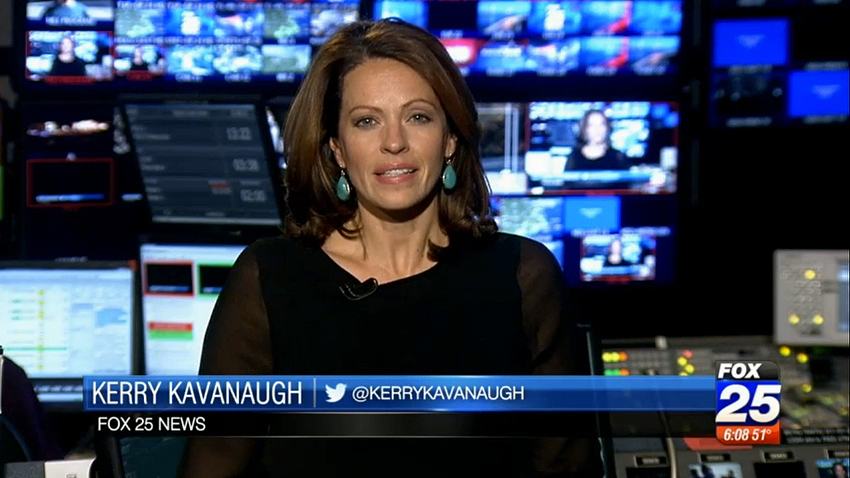 These rectangles continue in the opening sequence, as shots of Boston blur to reveal the stations logo. The newscast title then appears boldly at the end, using the Eurostile font.
Opening Sequence