Your 7-day looks delicious!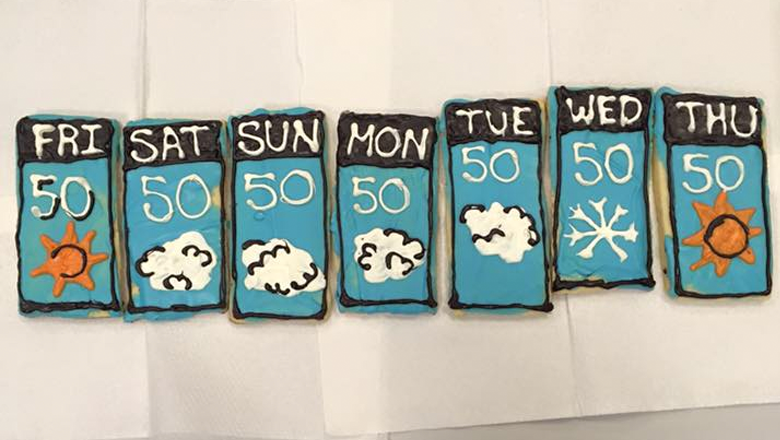 Jokester morning meteorologist Joe Snedeker at WNEP-TV in Scranton/Wilkes-Barre, Pa. is celebrating his 50th birthday — and his colleague came up with a clever way to mark the occasion.
A station staffer baked up a fresh batch of "7-day cookies" — a series of seven narrow cookies frosted to look like the 7-day board graphics used at stations across the country, including WNEP-TV.
The temperature for all seven days? 50, of course.
Meanwhile, a Denver station lost power and had to get creative with its weather graphics as well.