Denver station loses power, produces no-frills newscasts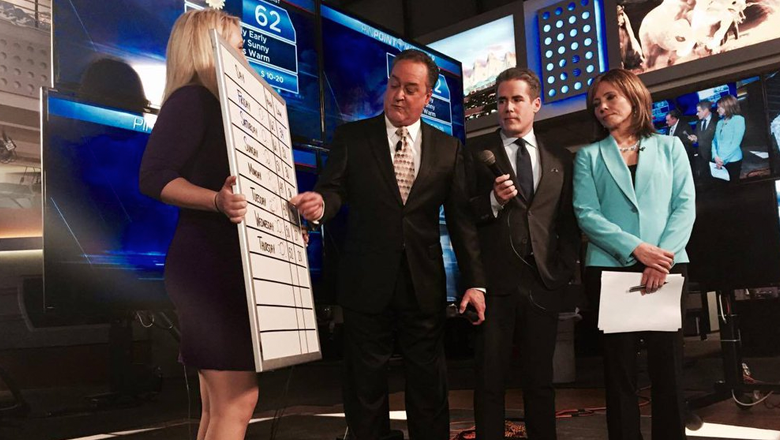 Bad weather that knocked out the power to a Denver station forced the station to improvise with white boards and a simple camera setup for its newscasts.
Fox affiliate KDVR-TV suffered a major power outage due to high winds sweeping the area — just before the 5 p.m. show, of course.
The station's crew scrambled to get the newscast on the air. At one point, the station was considering having to broadcast the newscast on Facebook, reports the Denver Post.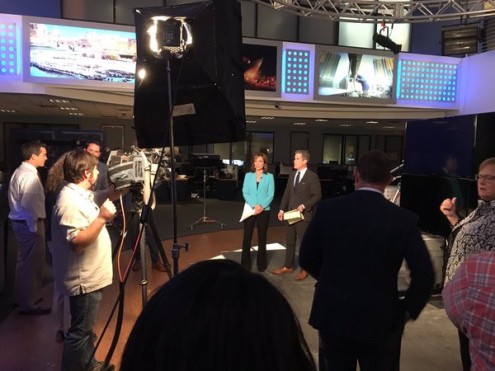 The station was, however, able to get on the air using a single camera setup in the newsroom, which remained mostly darkened behind the anchors, who also made due with handheld mics.
The issues continued through the 7 p.m. and 9 p.m. newscasts, with a white board standing in for the weather graphics. Forecaster Jennifer Broome dubbed herself the "Vanna White of weather graphics" thanks to her role of holding the white board up in front of her.
The station also took to social with the hashtag #NewsOfftheGrid.
Meanwhile, another station had a slightly different take on weather graphics — one made from cookies