Sinclair launching online lifestyle mag for D.C.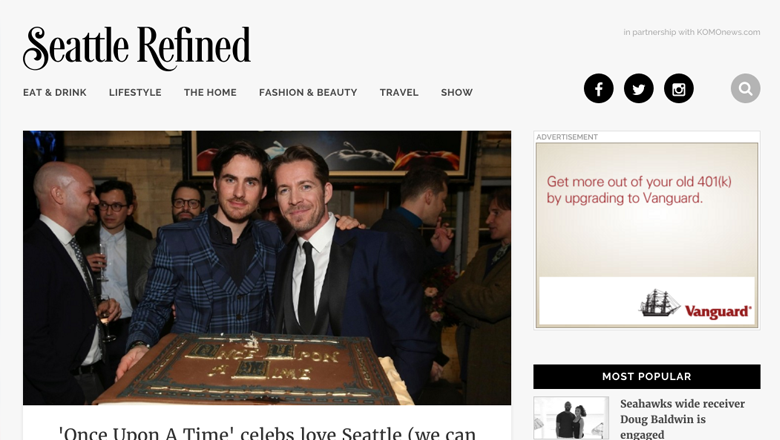 Sinclair Broadcast Group is looking to duplicate its "Refined" lifestyle sites in the nation's capital.
Sinclair currently runs "Refined" sites in Seattle and Cincinnati and will use its Washington, D.C. ABC affiliate WJLA-TV as the "hub" of its D.C. publication, titled D.C. Refined.
The company has hired a former exec at Washington Life Magazine to run the venture and its also listing several jobs for it, though it's not saying when the site will debut.
Back when WJLA-TV was owned by Allbritton Communications, the station's parent company experimented with a hyperlocal news site called TBD.com back in 2010. The venture was taken over by the WJLA-TV newsroom and then shuttered completely in 2012.
The effort comes as local media outlets look to digital platforms as a way to increase both reach and revenue. The lifestyle space is seen as especially appealing since it appeals to younger and affluent audiences (millennials in particular).
And, like locally produced lifestyle shows that fall outside news departments, the site's focus also allows for more flexibility when it comes to sponsored or "native" content, which can be big revenue drivers for stations.
On a side note, the choice of "Refined" name is also an interesting choice since it's pretty darn similar to a competing lifestyle site — Refinery29 — and could cause confusion if the "Refined" brand continues to grow across the major markets Refinery29 targets.
The two brands also follow similar image heavy layouts and even share some typography similarities.