Franceinfo launches with sleek, modern set and graphics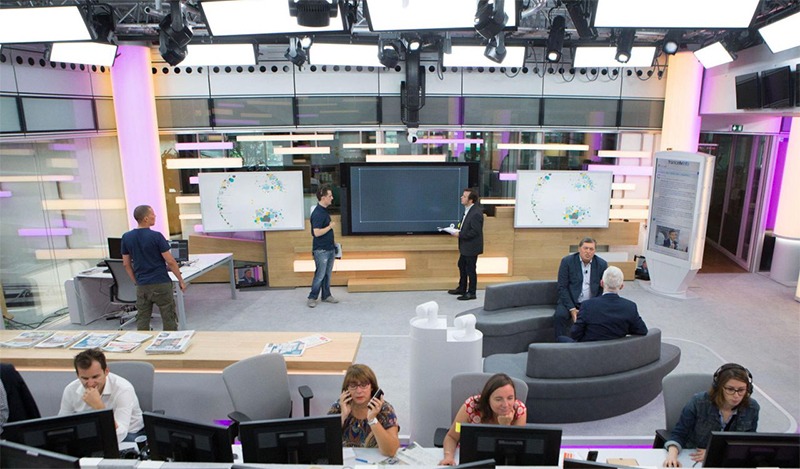 Franceinfo, a new public news service in France, debuted with a look that includes multiple set venues and clean but dynamic graphics.
Available online and on digital TV, the network is a partnership of France Télévisions, Radio France, France Médias Monde and the Institut national de l'audiovisuel and aims to compete with LCI and BFM.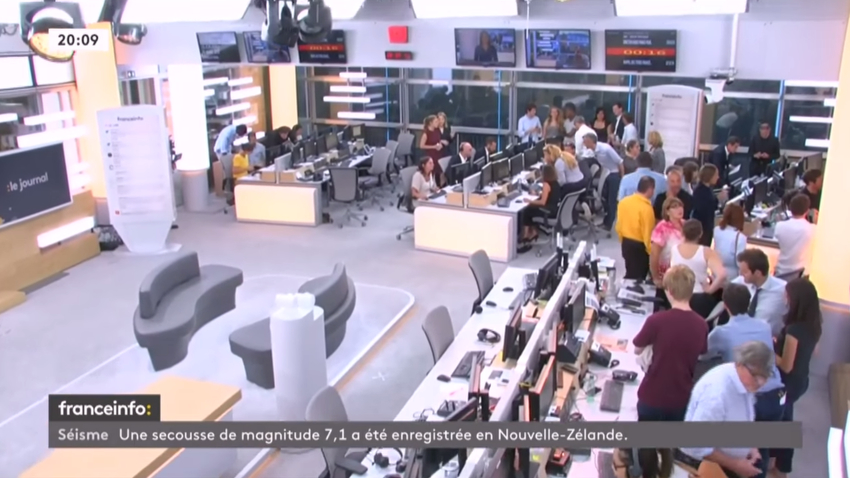 The network's main broadcasting facility inside the France Télévisions building in Paris centers around a multi-story atrium-style area (named in honor of photojournalist Gilles Jacquier) with multiple studio and newsroom spaces available for presenters.
During broadcasts, the atrium space is used with many Steadicam shots of presenters as they interact with monitor walls, tablets and other journalists.
The overall look and feel of the studio design is light and airy, with muted light metallic tones, light woods and large spans of glass somewhat reminiscent of an Apple Store.
Video panels and bright white internally lit horizontal bands mounted on vertical piping are also found throughout, which recolor through the day and broadcast.
The studio is also equipped with low-profile robotic cameras mounted from both the ceiling and on some of the lower structural and furniture elements in the newsroom, allowing various parts to be used for on-air segments without the need for bulky cameras.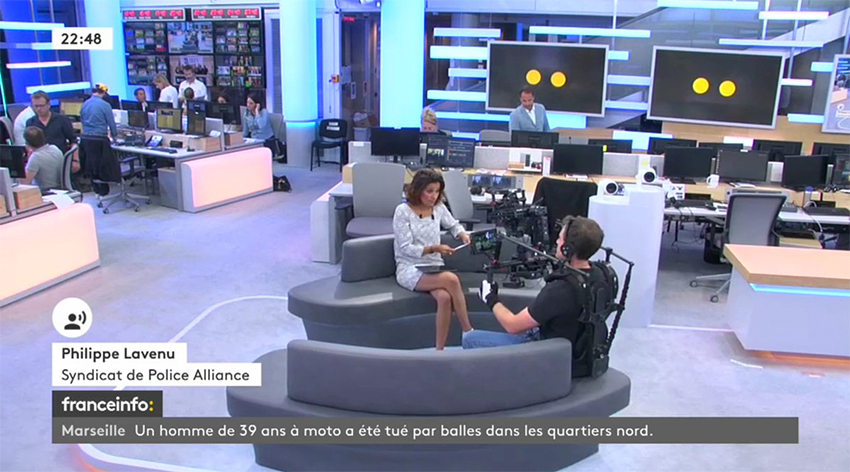 One such area of note is two custom made gray soft-style seating elements positioned in the atrium area, which are also shot using cameras with body mounts.
Many of the shots, even with just a single anchor, have movement associated with them, whether they are dynamic sweeping pans from one part of the studio to another or simply a more subtle Robert Altman-style left to right truck movement.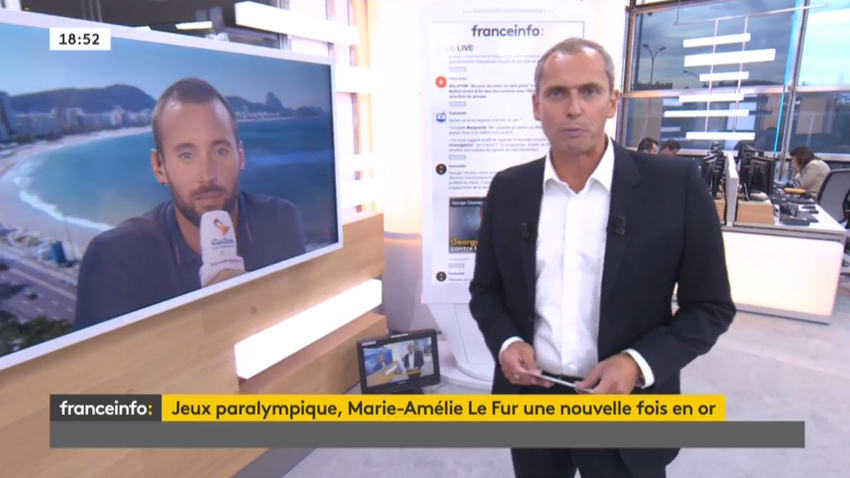 The set also includes multiple freestanding vertically mounted video panels designed as social media hubs. The panels themselves are enclosed in white frames that create a sort of futuristic and ultra-clean look for the stations, which the anchors often walk over to, interact with, and then walk to another area of the studio all in the same shot.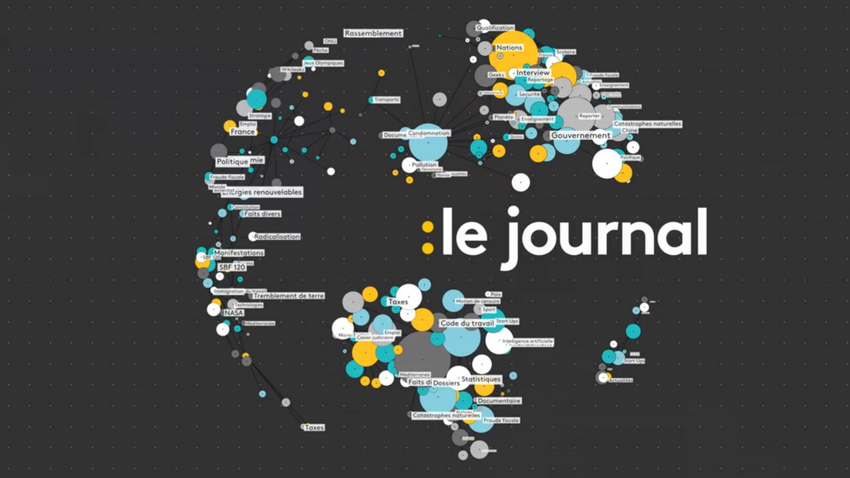 The network also includes multiple graphics packages that center around simple shapes and clear typography, created by agency Movement.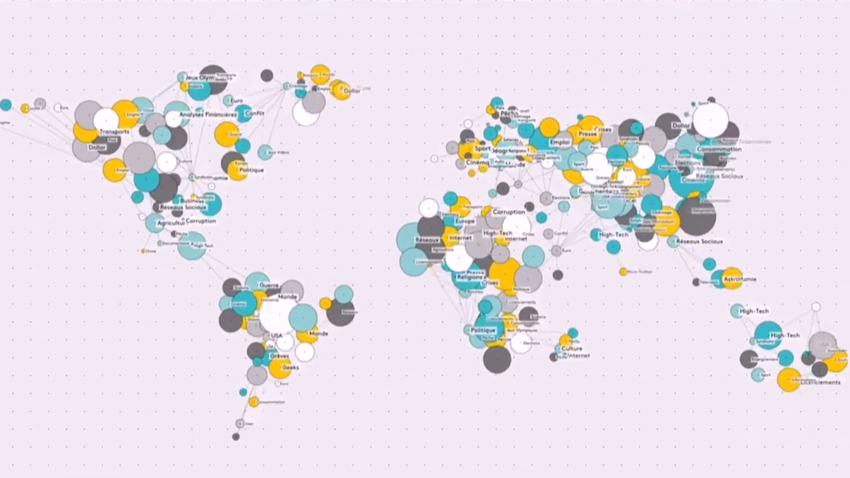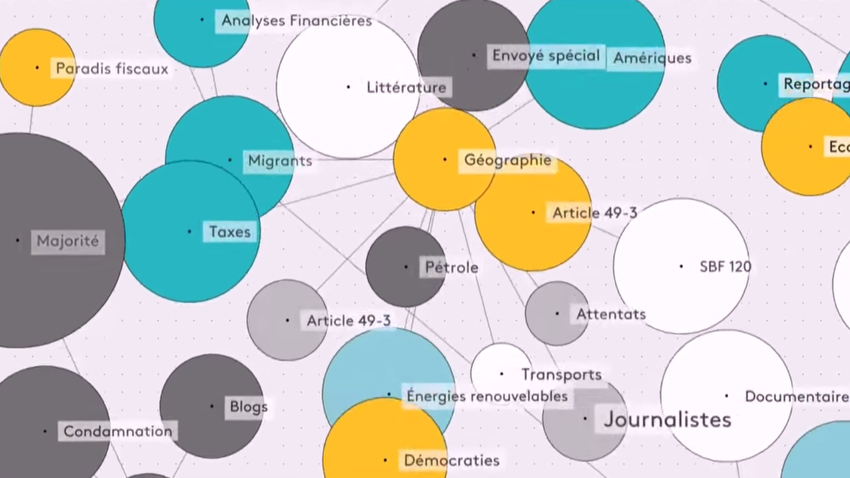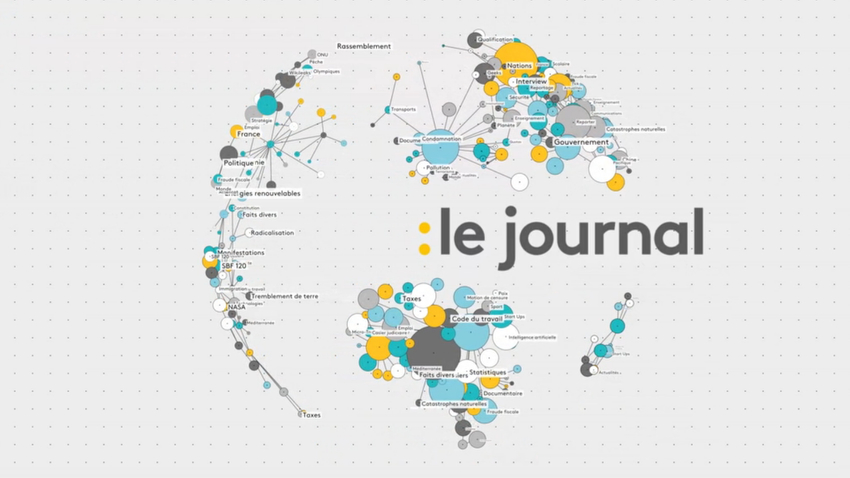 In the main news package, for example, flat yellow, gray and teal circles merge to form mosaic-style imagery of maps while rotating and bobbing around each other. Other graphics use smaller dots or squares, that when viewed as a whole form imagery.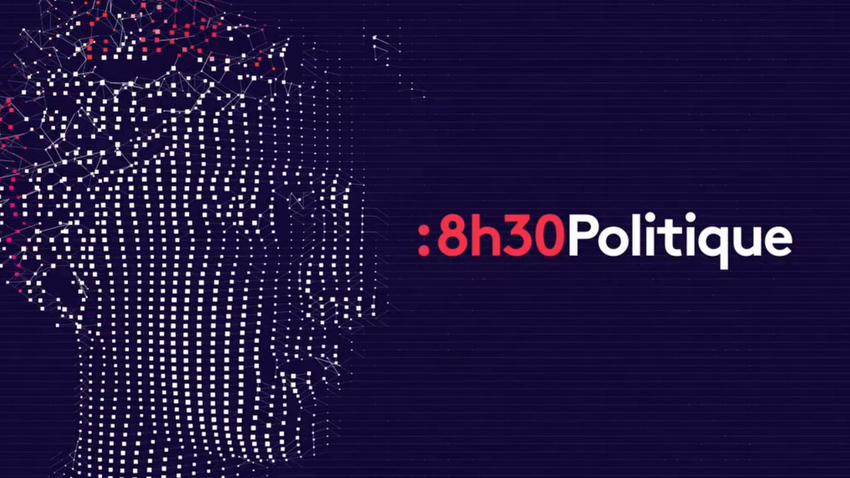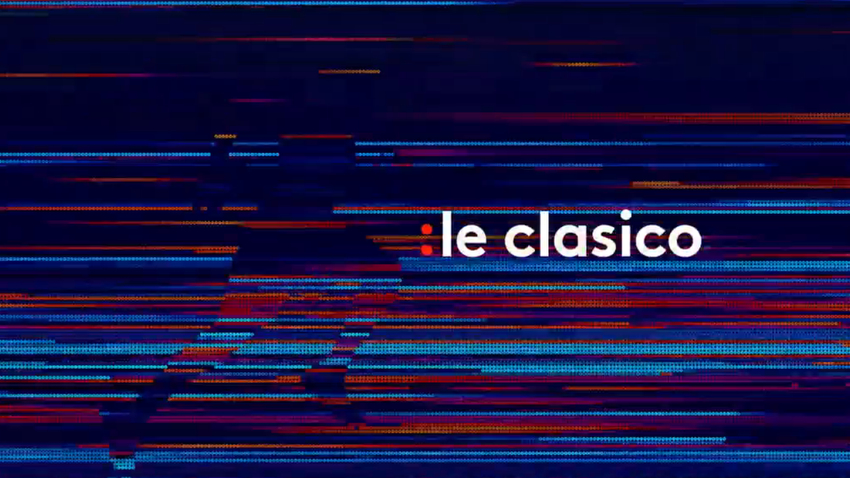 The circular imagery is also evidence in the network's logo, which uses a colon-style mark after the network name; an element that often shows up on the on-set graphics and other visual elements of the network's design.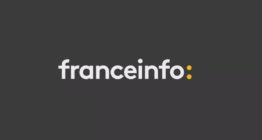 Motion Graphics
Franceinfo
View a gallery of this project…
In some cases, the circles are used almost as a "loading indicator" in animated transitions, while others the dot becomes a simplified clock face.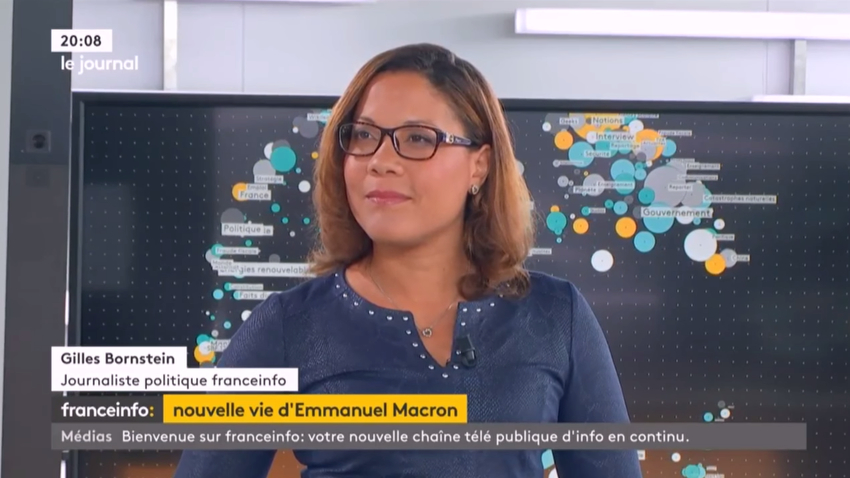 In-show graphics are much more subtle than many news outlets use, often with only a narrow lower third and small boxed time bug in the corner.
The network's subtle yet dynamic theme music was created by French composer Jean Michel Jarre.