Philly talk show set is actually a news set — in disguise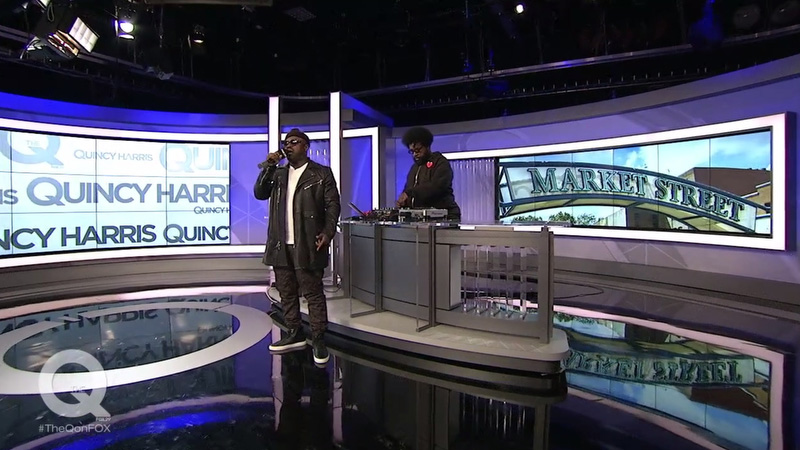 When is a news set not a news set? When it turns into a talk show set!
WTXF-TV in Philadelphia debuted a new news set back in August from FX Design Group that has some impressive flexibility built in for "The Q on Fox," a new midday talk show that the station debuted this week with local personality Quincy Harris
The studio's large, sweeping video walls and vertically mounted panels are just the start to how the set can be changed quickly to become a talk show set.
Perhaps most notably is the set's anchor desk which, when turned around, becomes a D.J. stand for in-studio performances or can be used for demonstrations.
The set's footprint was also kept purposefully wide to allow for a variety of uses, ranging from one-on-one interviews, group interviews or musical performances, while the two large video walls give the talk show additional flexibility for back-to-back segments that might require unique setups.
The set's vertical panels used for news standups also serve as another background element for "The Q."
The studio also includes space for studio audience members, seated on movable chairs, as well as a background element with camera port behind them.