San Antonio ABC ditches virtual set in studio upgrade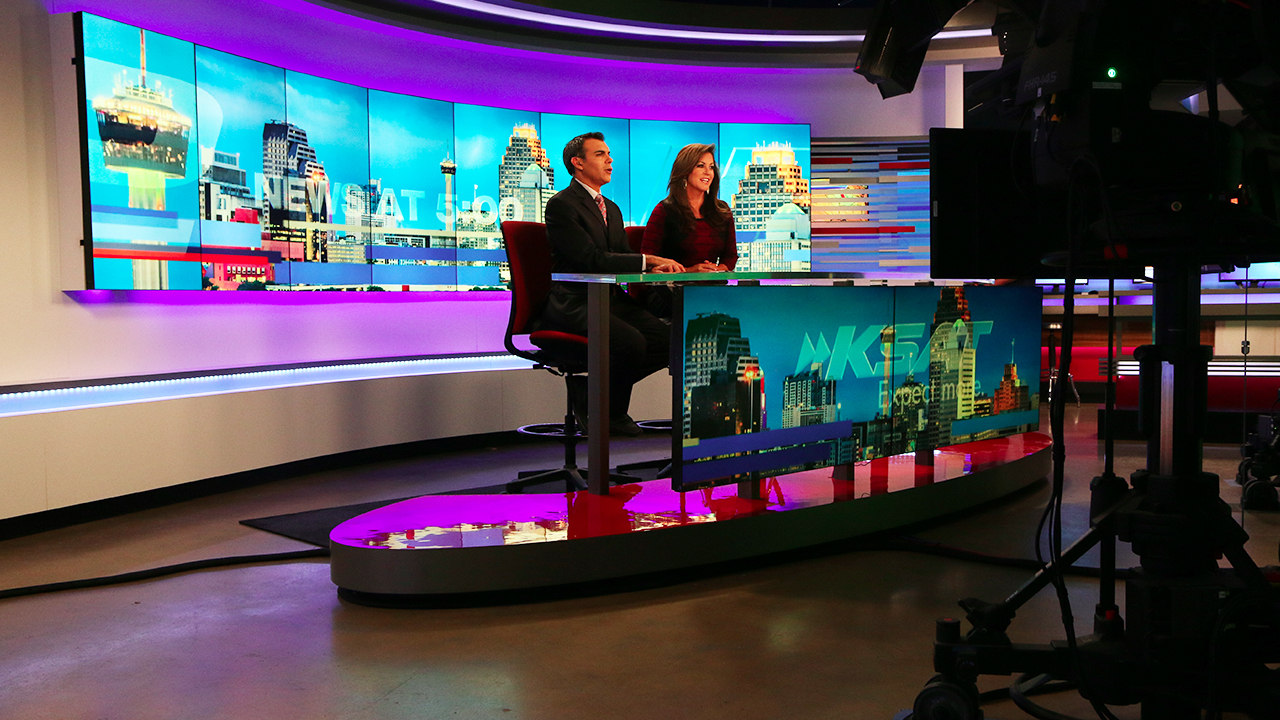 After 10 years of virtual sets in San Antonio, Graham Media Group's KSAT-TV has unveiled a new studio that goes back to the physical with the latest in technology for storytelling.
Dubbed the "hi-tech media center," the studio was designed by Michael Wright's WrightSet and features flowing bars that wrap around the space, creating a sense of motion and urgency for the newscast.
"We've taken big steps using future technology to deliver more, because we know our viewers expect more," said Phil Lane, VP and GM of KSAT-TV.
The sets minimal anchor desk utilizes two monitors with a floating top and bright red riser, a theme which continues in the standup area. Behind, an 8×1 vertical monitor array provides a view of the city with floating bars that tie into the sets overall design.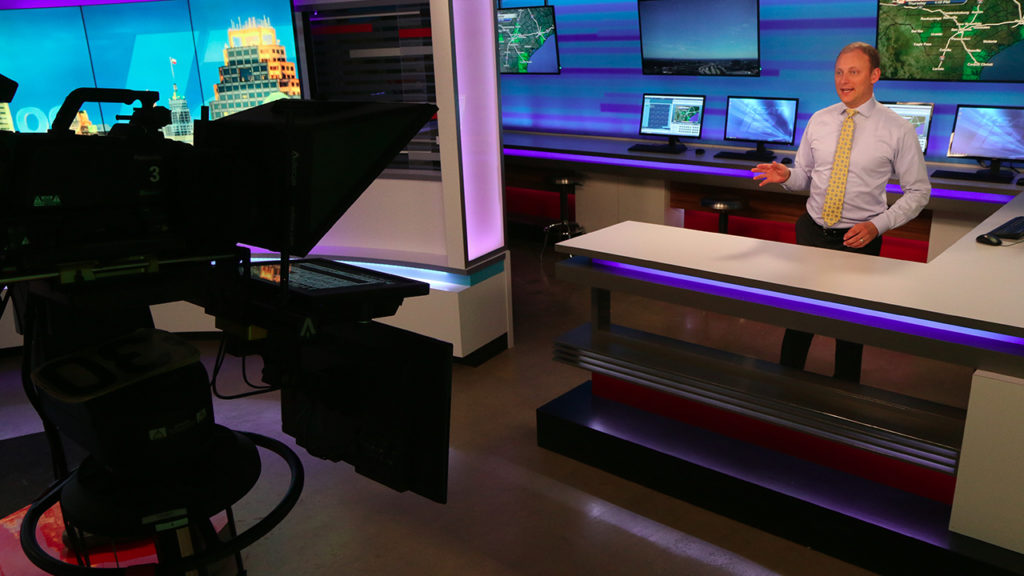 On either side, windows provide a look into the station's newsroom with frosting that matches the bar design.
A working weather center on the right includes a large standing presentation area with printed background and hanging monitors.
To the left, a touchscreen is present along with a unique LED wall comprised of two panels intersecting at a 90-degree angle. This setup allows for standups and branded segments along with toss shots from the desk.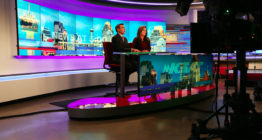 Set Design
KSAT
View a gallery of this project…
"We hope San Antonio viewers will be as excited as we are to present a fresh, new look that will take us into the future," Lane said. "Our team has worked very hard to put it all together, and we can't wait to share it with all of South Texas."
WrightSet also worked with Graham Media Group at Houston's KPRC-TV in 2013.