U.K.'s Channel 5 returns to its roots in redesign of set, graphics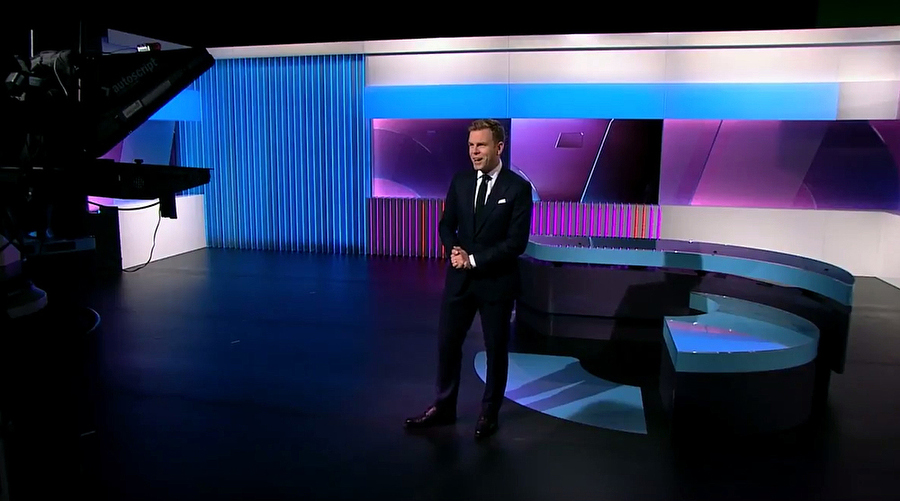 Channel 5, a Viacom-owned British network with a variety of general entertainment programming, recently rebranded its news output with a new set design and motion graphics package.
Working with design and branding agency Kemistry, 5 News updated design reflects back on the channels original design, while conveying a modern spirit.
"5 News set new standards when it first launched and we wanted to return to that pioneering spirit and set a new benchmark in studio design," said Ricky Churchill, co-founder at Kemistry.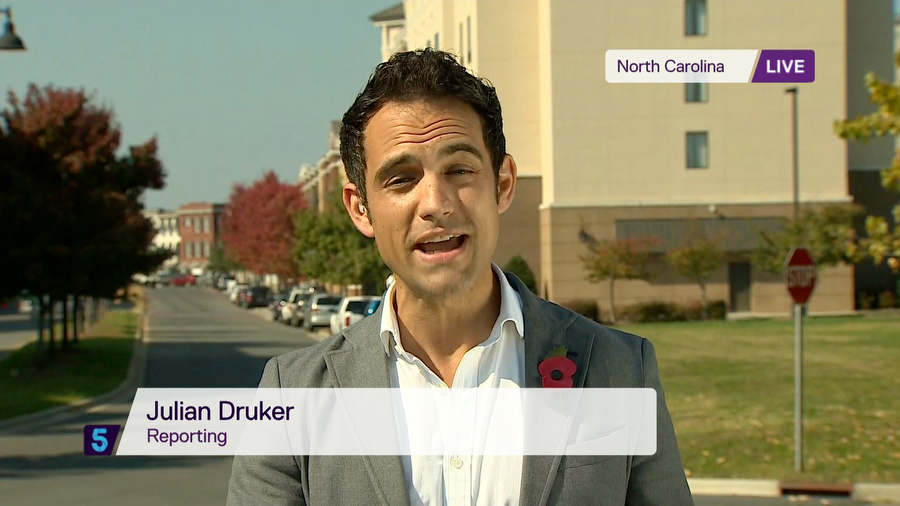 "On air we've tried to create a look that reflects the same spirited feel of 5 News when it started in 1997 but also reflects how we have come of age," said Cristina Nicolotti Squires, editor at 5 News.
For the set, edge-lit plexiglass panels, backlit sections and technology intersect in the channels unique color palette, providing a distinct look from other U.K. broadcasters.
"Kemistry's clever set design for the innovative presentation desk gives us real flexibility to use our presenters in an engaging way but also ties us much more strongly to the new Channel 5 branding that was launched earlier this year," added Nicolotti Squires.
The studio has been designed to allow for a variety of presentation points, including sitting and standing locations for both hard and soft news. The sets main desk, designed in the shape of the "5" logo, features hydraulic lifts to raise or lower the desk at the press of a button.
Kemistry notes this feature builds on a tradition of innovation at Channel 5, starting with "the perch," a versatile seating area since copied by channels across the globe.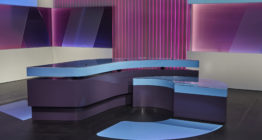 Set Design
5 News
View a gallery of this project…
The design launched on October 31, 2016.
The latest in design, production and engineering
Subscribe to NewscastStudio for the latest delivered straight to your inbox.