Lexington station adds pops of peacock to fresh new look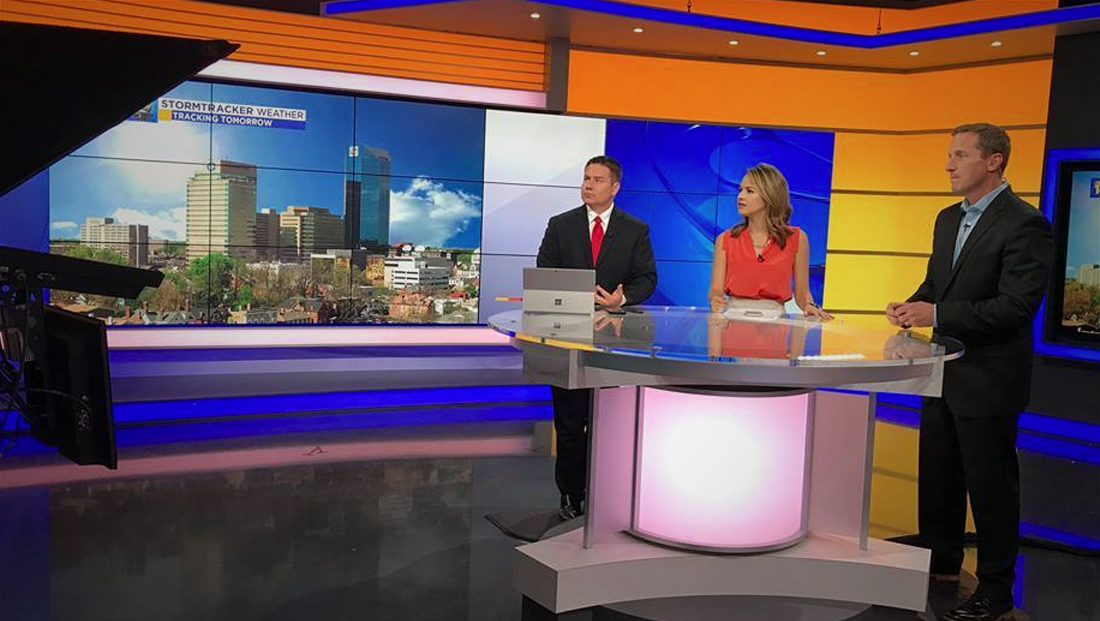 WLEX, the NBC affiliate in Lexington, Kentucky, debuted a new set and graphics that combine a clean new look with pops of color inspired by the NBC peacock.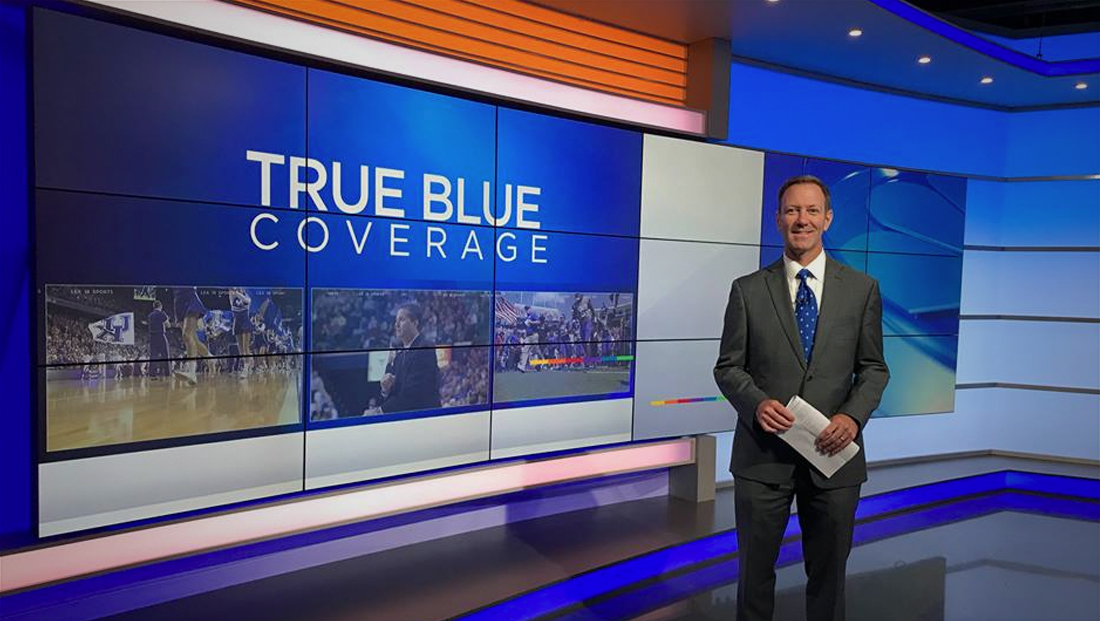 The station's new set, from FX Design Group, features a large video wall with backlit panels and color changing backlit walls.
The station, which brands on air as "LEX 18" (read as "L-E-X eighteen"), has anchors positioned at a circular anchor desk in the center of the studio.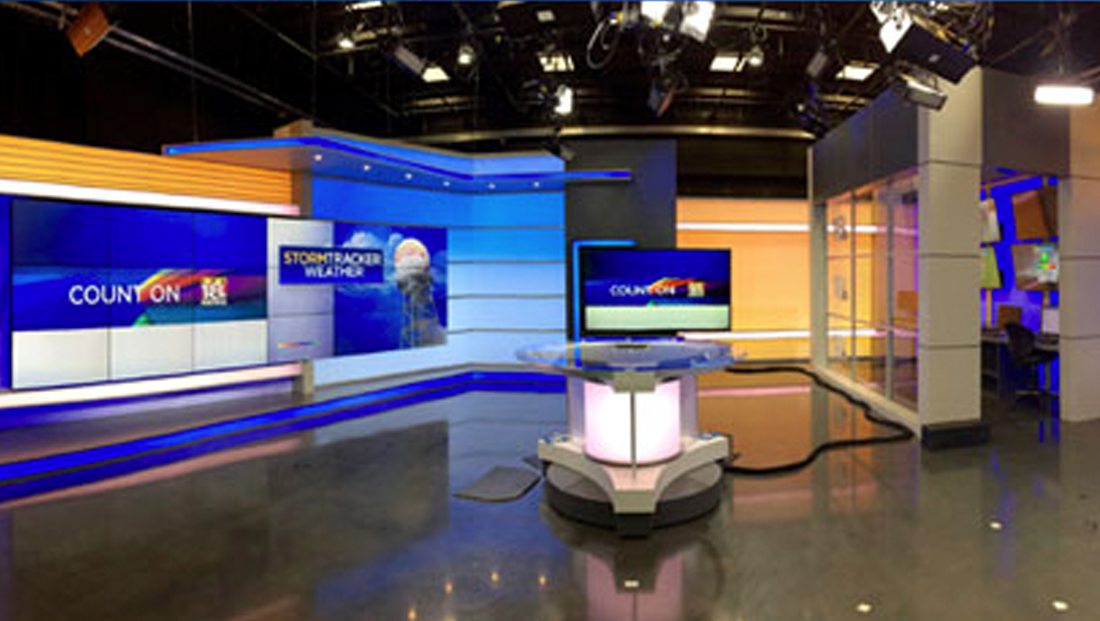 The primary video wall is designed to be used as both a background for the anchor desk as well as a standalone standup venue.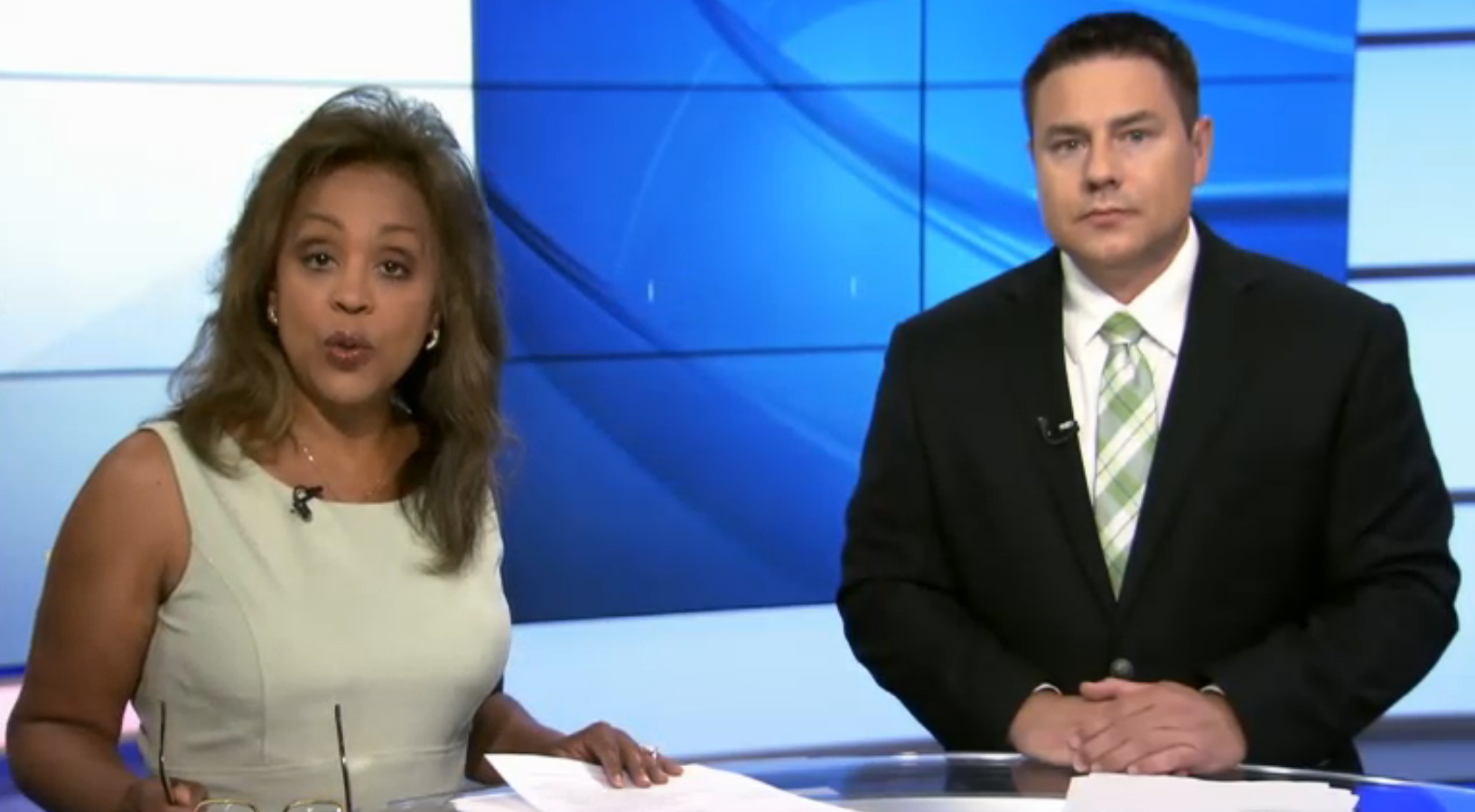 For anchor desk shots, the nine far right panels display a blue branded blue and white graphic.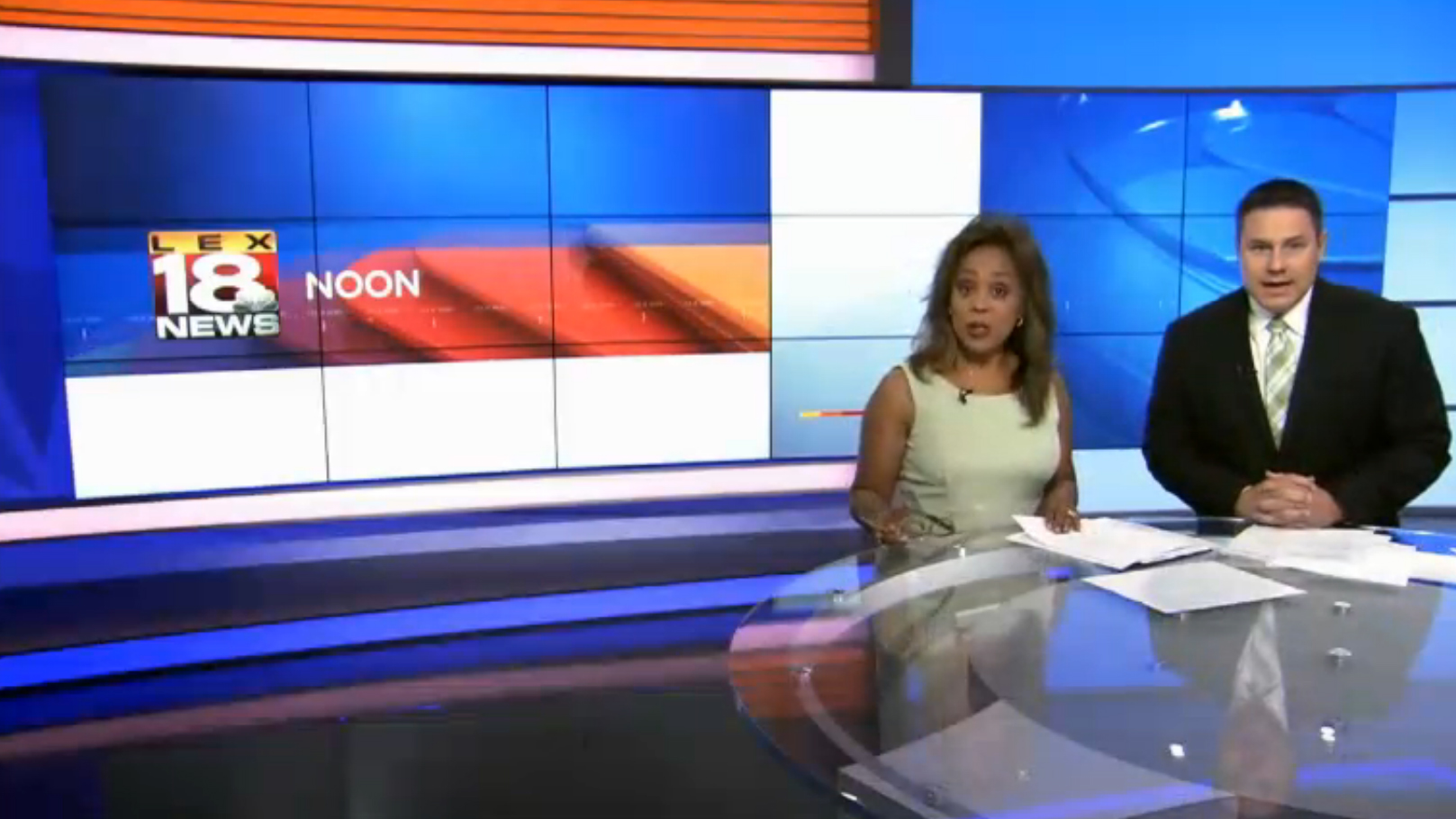 The white area of this design, which appears in both anchor desk shots and standups that boast imagery that spans the entire width of the video array, is a thin rainbow band inspired by the NBC peacock.