CNN's Al Gore town hall uses dramatic view of Earth as focal point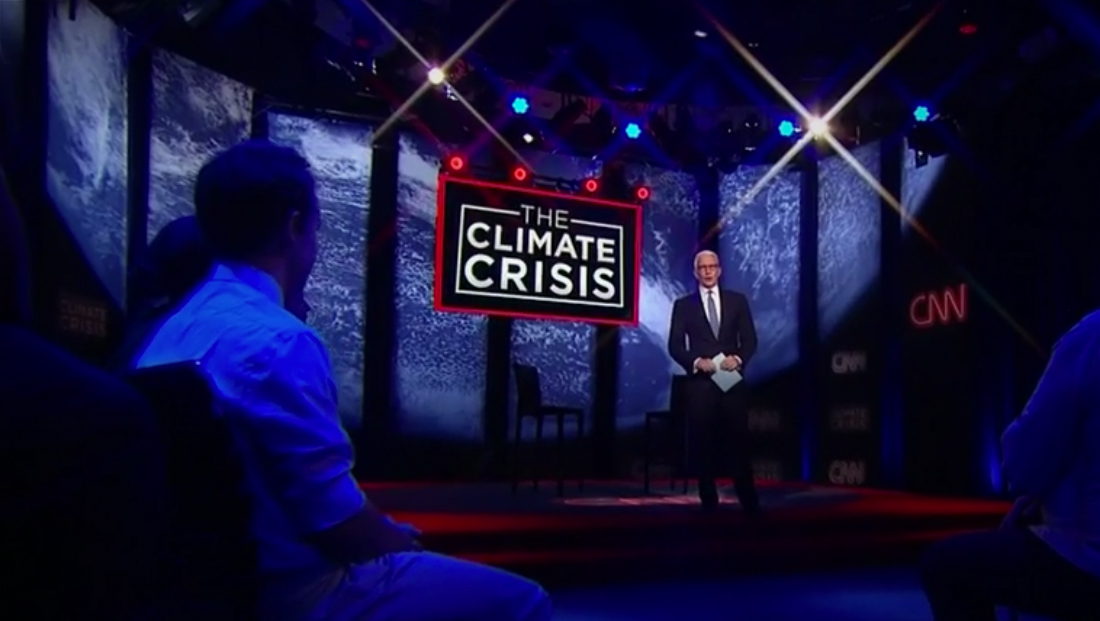 CNN's climate change town hall with former Vice President Al Gore used a sweeping — but untraditional — view of the Earth as its primary visual.
The show originated from the fifth floor studio of CNN's New York City studio that previously housed the so-called "Communications Center," which has since been used for a variety of programming.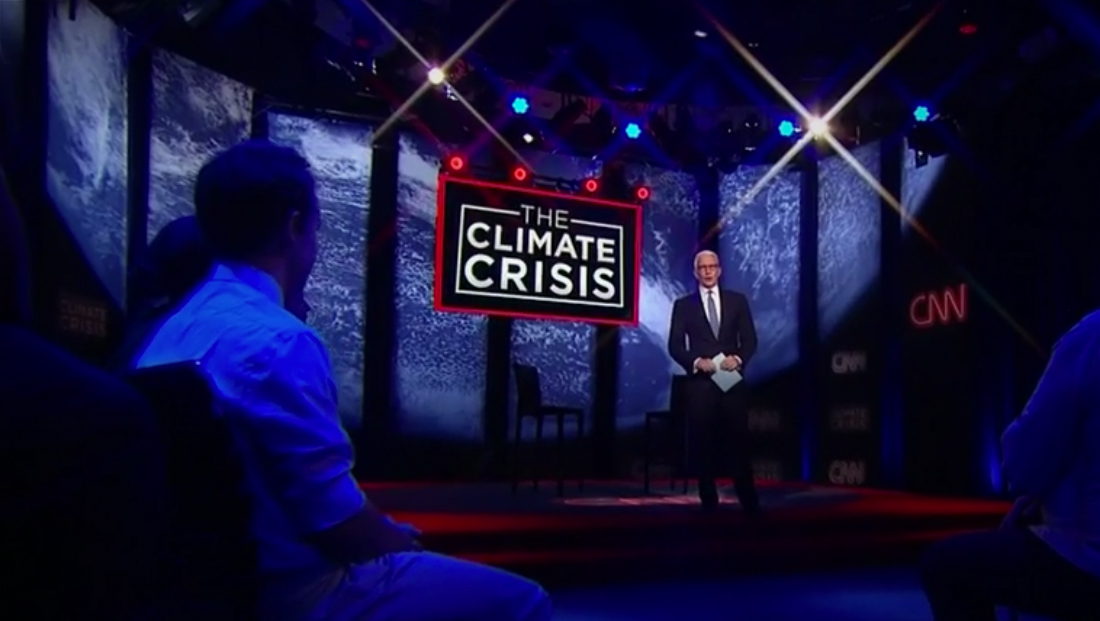 The space was almost completely transformed, however, with draping and tall, vertical banners each featuring a part of a dramatic image of Earth from space, with wispy white clouds adding texture.
On the lower portion of many of the panels were the show's logo and CNN logo laid out in step-and-repeat style.
The photo was cropped so that the curve of the globe created a dramatic arc that curved downward from the ceiling to floor — perhaps a metaphor for looking at Earth and climate from a "different perspective."
High above the center of the stage where host Anderson Cooper and Gore were seated was a large rendition of the town hall logo ringed in bold red and accented with red lights.
Lighting design for the special was done by The Lighting Design Group.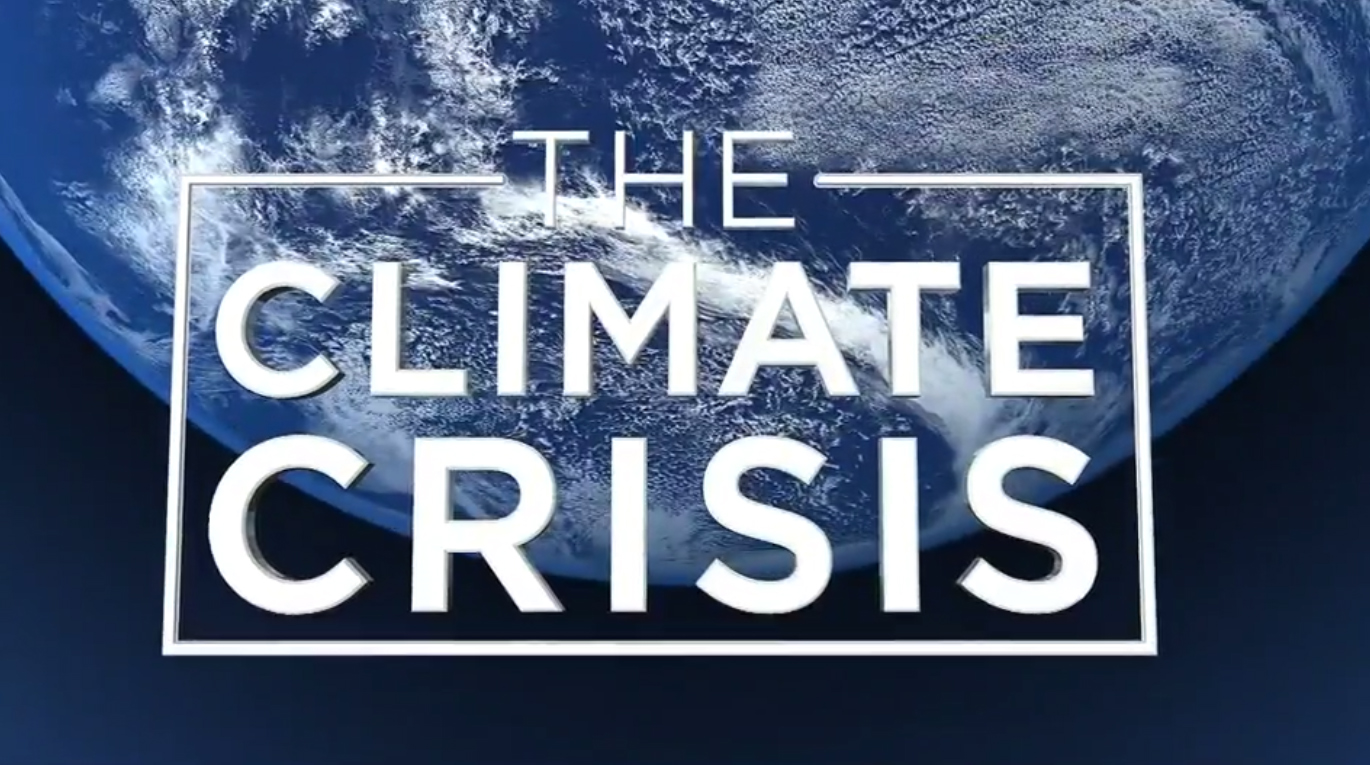 The logo itself, created in the CNN Sans font, features a box around the words "Climate" and "Crisis" with the word "The" interrupting the rectangle in the top center.
The opening title graphic featured a large version of the logo along with the same Earth image used in the background of the studio.
The network used its standard lower thirds for the special, with the insert graphics mainly used to display the question being discussed.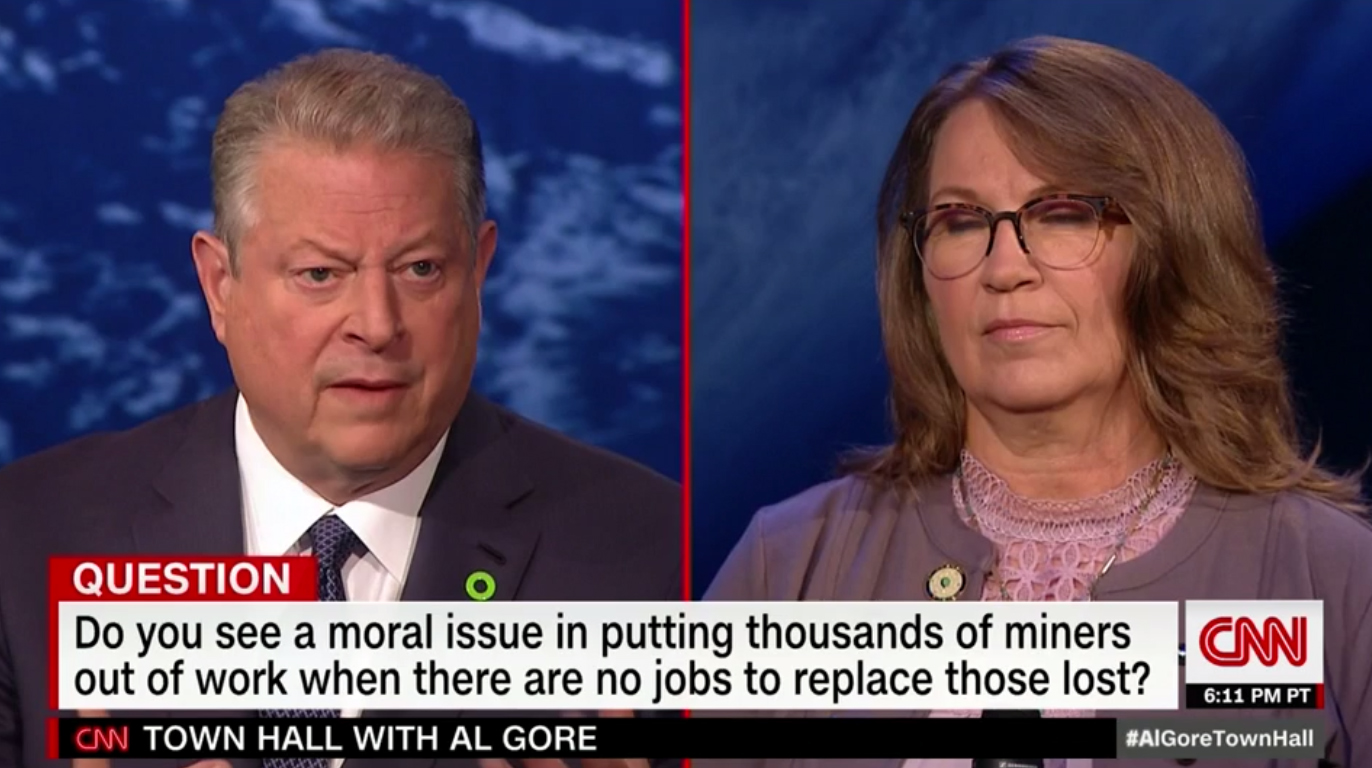 The special used split screen views to show Gore and the audience member at the same time.
The latest in design, production and engineering
Subscribe to NewscastStudio for the latest delivered straight to your inbox.