Fox Business marks 10 years with anniversary bug, promos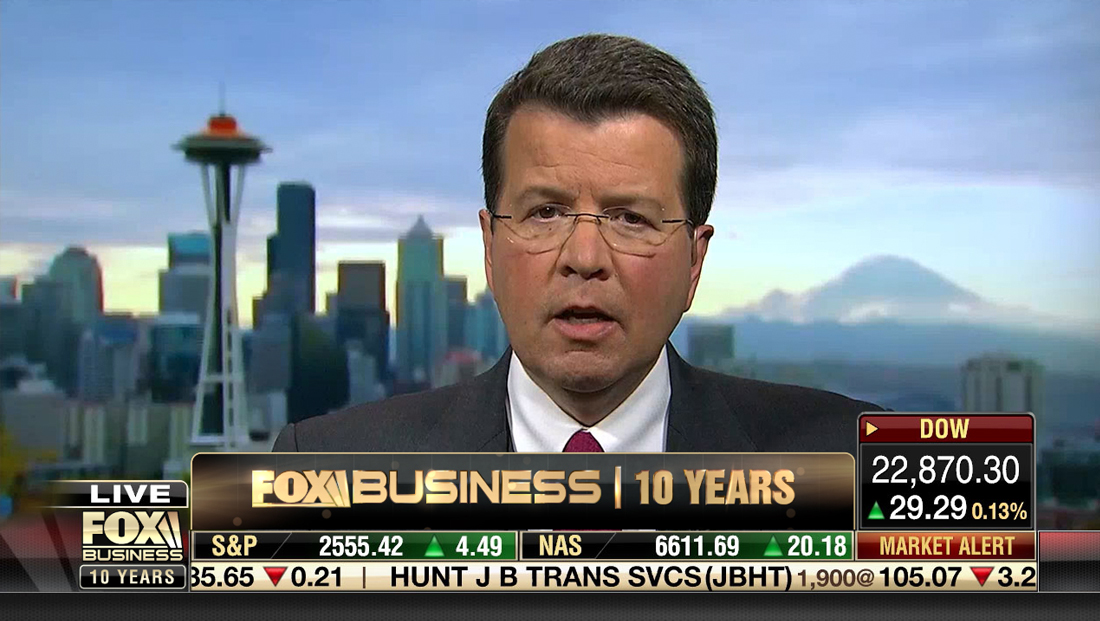 Fox Business Network is marking its 10 year anniversary with a special bug and short animated promo.
The network, which officially turns 10 Oct. 15, 2017, has started its birthday celebration a little early — with a 10 year bug and short promo clips already appearing on the network.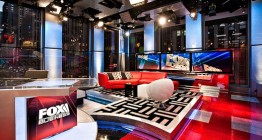 Set Design
Fox Business Studio G
View a gallery of this project…
In keeping with the network's gold color scheme, the bug features the network's logo with a rounded rectangle below it with the words "10 Years" in it. Other variations of the look include the horizontal version of the Fox Business logo with the additional text to the right.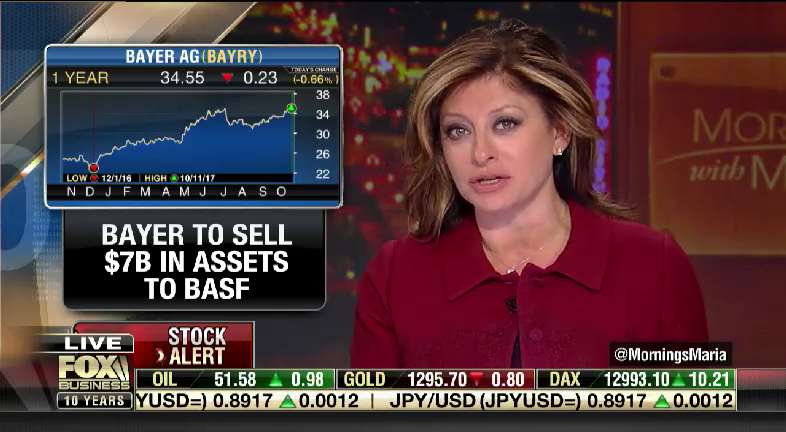 In addition, the network is incorporating a short animated sequence with a large, 3D gold version of the logo with the "10 Years" text stacked to the right, with an emphasis on the "10."
Behind this is a curved virtual "wall" of monitors, while gold celebratory confetti rains down from above.
[field name=iframe]
Launched in 2007, FBN recognized early on that business news stretches, as its tagline says, from "Wall Street to Main Street" and taking on a broader perspective to its coverage by incorporating how issues such as taxes and health care impact viewers' wallets.
The network notably poached Maria Bartiromo from CNBC to replace Don Imus and moved Neil Cavuto to daytime.
These moves have given Fox Business an edge over rival CNBC during major market moving days and breaking business news days — and eventually, last October, overtook the legacy network.